Biden Campaign's Branded Fly Swatters Already Sold Out After Harris-Pence Debate
If you're looking to purchase a Joe Biden-branded fly swatter, you might have to wait. After a pesky fly landed on Mike Pence's hair last night during the vice presidential debate between him and Senator Kamala Harris, Biden's camp acted quick to create blue fly swatters—and supporters moved just as quickly to purchase them.
For $10, you too could have been the lucky owner of a blue fly swatter that reads "Truth Over Flies" on the handle, with the Biden-Harris 2020 logo towards the end of it. The purchase would act as a donation to the Biden Victory Fund, and the package would ship in 14 days, the Biden Store website noted. Alas, the swatters are all sold out at the moment.
The buzzy items just became available last night, so people clearly didn't waste any time moving on the merch. When they will be available again remains unclear. Newsweek reached out to the Team Joe Store for comment and clarification, but did not hear back at the time of publication.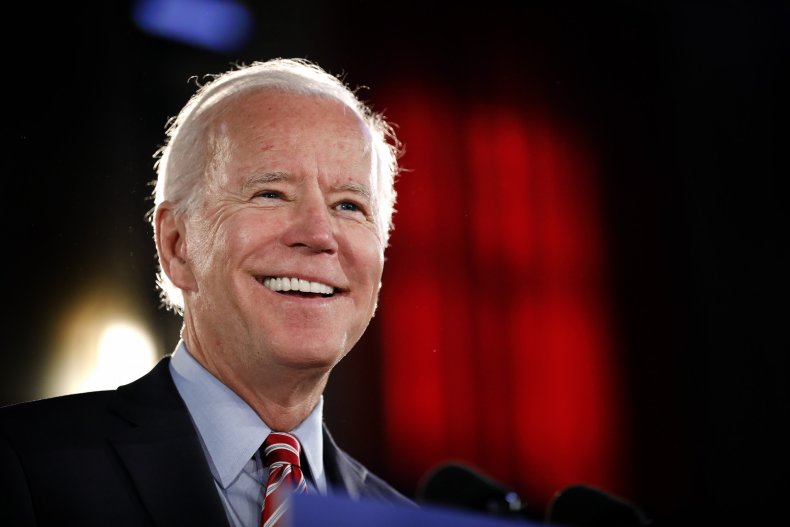 Biden's Twitter account also shared a picture of the former vice president holding a fly swatter, asking for people to donate $5 to "help this campaign fly." His campaign also registered the flywillvote.com domain, which helps people make sure they are set to vote for the November 3 election.
The fly landing on Pence's hair during the debate was one of the most notable moments of the evening. (Take that to mean whatever you will.) CBS reported that the bug rested on him for nearly two minutes.
Many took to Twitter and reacted to the bug stealing the spotlight. "THE LORD OF THE FLIES, starring Mike Pence!" Stephen King tweeted. "Coming soon to a streaming platform near you!"
Speaker of the House Nancy Pelosi wrote that the election is "fly-ing by," and encouraged her followers to make a plan to vote.
"Not Pence's fault, but that fly is becoming the story of the evening," one user wrote. "Will the fly be available for the next debate?" another pondered.
Several parody Twitter accounts were also created for the fly, and trolled Vice President Pence. One post joked that they were getting a test for the coronavirus after sitting on Pence's head. Another asked its followers who won the debate: Harris, Pence or the fly?
This isn't the first time that Biden's campaign team sold memorabilia based on viral debate moments. During the first presidential debate between President Donald Trump and Biden, Biden asked Trump, "Will you shut up, man?" after he was interrupted several times. "This is so unpresidential," he added. Biden's campaign sprung into action to create a t-shirt with Trump superimposed on it, along with Biden's combative phrase. The shirts are no longer available on the Biden store website.