Joe Biden to Speak With China's Xi About Ukraine After Russia Asks For Help
Joe Biden will speak with China's President Xi Jinping to discuss the ongoing war between Russia and Ukraine, the White House has confirmed.
Three weeks after Russia invaded Ukraine, Biden and Xi will talk about the conflict and other issues of "mutual concern."
The talks will take place as part of ongoing efforts to "maintain open lines of communication between the United States and China," the White House said.
The two leaders will meet following claims that the Kremlin had asked China for financial assistance and military support following its invasion of Ukraine. Both Beijing and Moscow have denied the reports.
White House national security adviser Jake Sullivan, who flew out to Rome on Monday to speak to his Chinese counterpart, Yang Jiechi, previously warned that China would face "consequences" if it was found to have assisted Vladimir Putin in his war with Ukraine as the rest of the world imposes sanctions on Russia.
China has put out several responses dismissing the claims that Russia is seeking assistance from them with its attacks on Ukraine. The claims were first reported by a number of news outlets citing an unnamed U.S. official.
"Some U.S. official alleged that China would provide weapons for Russia. This is a ludicrous suggestion and a humiliation to Russia. Unlike the U.S., China never adds fuel to the fire," China's Foreign Ministry spokesperson Hua Chunying tweeted on Tuesday.
"If the U.S. really cared about the people of #Ukraine and promoted peace instead of delivering weapons & ammunition, the situation would have been much better."
The Chinese Foreign Ministry previously accused the U.S. of "spreading disinformation" with the claims.
Kremlin spokesperson Dmitry Peskov also denied reports Russia is seeking military assistance from China as Moscow has its own "independent potential" to continue its conflict.
Speaking to Politico, Igor Denisov, senior research fellow at the Center for East Asian and Shanghai Cooperation Organization Studies, Institute of International Relations at the Russian Foreign Ministry's MGIMO University, also questioned why Russia would ask China for military help, or what China's incentives for agreeing to the requests would be.
"I don't really understand why it is convenient for Russia to use Chinese military aid rather than using its own resources and why it might be important for China, given its interests," Denisov said.
Biden last spoke to Xi at a virtual meeting in November 2021. During the talk, Xi said he was "very happy to see my old friend," according to a White House transcript. The pair previously met when Biden was vice president under Barack Obama.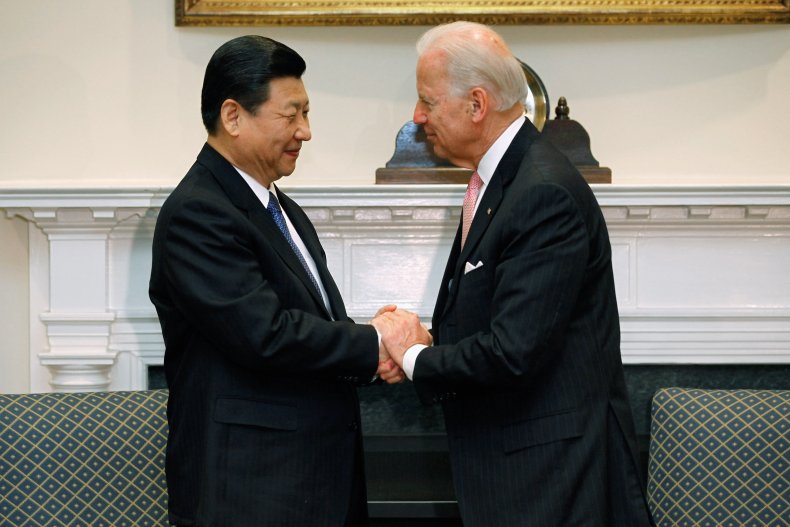 Update 03/17/22, 9:22 a.m. ET: This article was updated with additional information.