Biden to Decry GOP Voting Laws as 'Worst Challenge to Our Democracy Since Civil War': Psaki
President Joe Biden, who is set to give a speech on voting rights Tuesday, plans to address his belief that recent Republican-sponsored voting laws are "the worst challenge to our democracy since the Civil War," White House Press Secretary Jen Psaki told reporters on Monday.
Both Biden and Vice President Kamala Harris have stated that protecting voting rights is a key focus for their administration, and have promised a major speech on the issue. In early July, the president stated he planned on "speaking extensively" on voting rights and that he would be "going on the road on this issue." His speech planned for Tuesday in Philadelphia appears to be the culmination of what he promised.
Psaki also told reporters Biden planned to "decry efforts to strip the right to vote as authoritarian and anti-American and stand up against the notion that politicians should be allowed to choose their voters or to subvert our system by replacing independent election authorities with partisan ones."
The planned speech comes after Republicans in the Senate blocked a wide-reaching federal voting rights, election overhaul and government ethics package in June. It also comes after the Supreme Court made a ruling diminishing minorities' ability to challenge state laws they say are discriminatory under the landmark Voting Rights Act.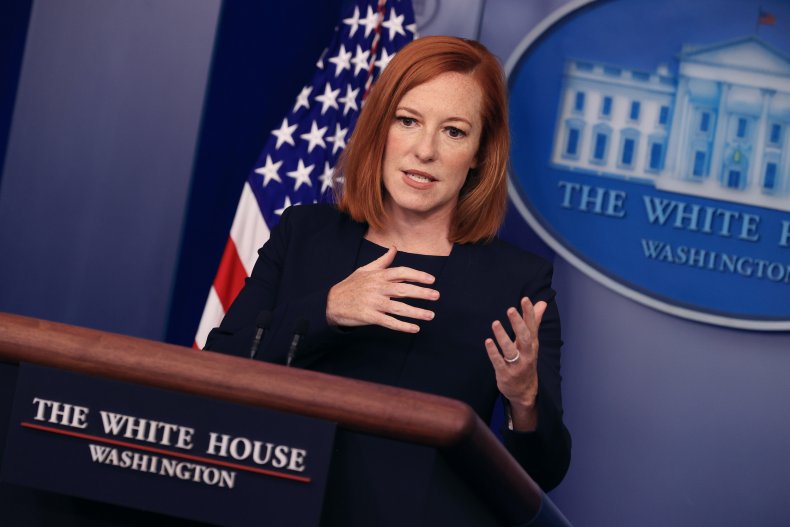 Biden and Harris met with civil rights leaders on Thursday where they were advised to speak out on voting rights and push for as a matter of urgency.
"This is the moment. There is no more time," said Sherrilyn Ifill, the president of the NAACP Legal Defense Fund about her words at the meeting with Biden, Harris and other civil rights leaders. "We must have legislation. We must have the president use his voice, use his influence, use his power, and use what he clearly understands about this moment."
"If we don't put the street heat on it won't happen," Rev. Al Sharpton, president of National Action Network said of voting rights legislation. "We informed them this is going to come not from the White House down but from our houses up."
Psaki also said Biden plans to speak Tuesday to "the necessity of passing the For the People Act and the John Lewis Voting Rights Advancement Act and how we need to work together with civil rights organizations to build as broad a turnout and voter education system to overcome the worst challenge to our democracy since the Civil War."
Newsweek reached out to the White House Press Office for comment.