Biden Defends Solo Presser Without Putin, Says It's 'Not a Contest' to 'Embarrass Each Other'
U.S. President Joe Biden has defended his decision to hold a solo press conference without Russian President Vladimir Putin following their high-stakes meeting next Wednesday.
During a press conference at the end of the Group of Seven (G7) summit in the U.K. on Sunday, Biden told reporters that he's not conducting a joint conference with Putin because "this is not a contest about who can do better in front of a press conference and try to embarrass each other."
"It is about making myself very clear what the conditions are to get a better relationship with Russia. We're not looking for conflict, we are looking to resolve those actions that we think are inconsistent with international norms," he continued. "The bottom line is that I think the best way to deal with this is for he and I to meet. He and I have to have our discussion."
Biden added: "I know you don't doubt that I'll be very straightforward with him about our concerns and I will make clear my view of how that meeting turned out and he'll make clear from his perspective how it turned out. But I don't want to get into being diverted by 'did they shake hands, who talked the most' and the rest."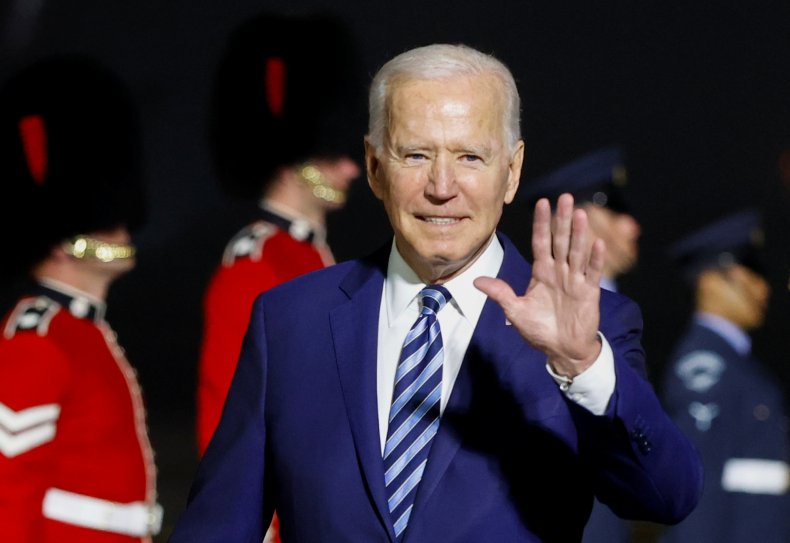 On Saturday, the Biden administration confirmed that the president will conclude his meeting with Putin with a full press conference without the Russian leader present.
"While we are still finalizing the format for the meeting with President Putin and his delegation, we can confirm a few details, including the plan for both a working session and a smaller session, as well as a solo press conference by President Biden following the meeting," said a White House official.
The official added: "We expect this meeting to be candid and straightforward and a solo press conference is the appropriate format to clearly communicate with the free press the topics that were raised in the meeting—both in terms of areas where we may agree and in areas where we have significant concerns."
White House Press Secretary Jen Psaki told CNN that Biden "has every intention to raise human rights abuses" and " the jailing of dissidents and activists" during the private meeting. "The president is not going to hold back in raising issues where he has concern and he'll be straightforward and direct with President Putin," she said. "That's the benefit of meeting in person. That's different than a phone call."
However, the administration decision to hold a solo presser indicates Biden's reluctance to hold Putin to account publicly and press the Russian leader in front of the media.
Biden also told reporters today that he agrees with Putin's assessment that ties between the two countries have recently hit a "low point."
"I think he's right that it's a low point," he said. "It depends on how he responds to acting consistent with international norms, in many cases he has not. I told him when I was running, when I got elected, before I was sworn in, that I was going to find out whether or not he did engage in trying to interfere in our election. That I was going to take a look at whether he was involved in the cybersecurity breach that had occurred etc."
"I did, I checked it out, he was engaged in those activities, I did respond and made it clear that I'd respond again," Biden added.
Newsweek reached out to the Russian Ministry of Foreign Affairs for comment. This story will be updated with any response.