President-elect Joe Biden is expected to unveil a massive immigration bill on the first day of his presidency which would provide an eight-year path to citizenship for the estimated 11 million undocumented immigrants currently living in the United States. However, the bill reportedly won't increase fortifications at the southern U.S. border beyond their current level.
The legislation would allow undocumented immigrants living in the U.S. as of January 1, 2021 to begin a five-year process towards getting temporary legal status or green cards, provided their clearance of background checks, their willingness to pay taxes and fulfilment of other basic requirements, the Associated Press reports. After applicants achieve temporary resident status, they can then pursue a three-year path towards full U.S. citizenship.
Biden's plan would also allow young people who arrived in the U.S. as children, agricultural workers and immigrants living under temporary protective status to receive green cards more quickly, provided they are employed, enrolled in school or able to meet other requirements.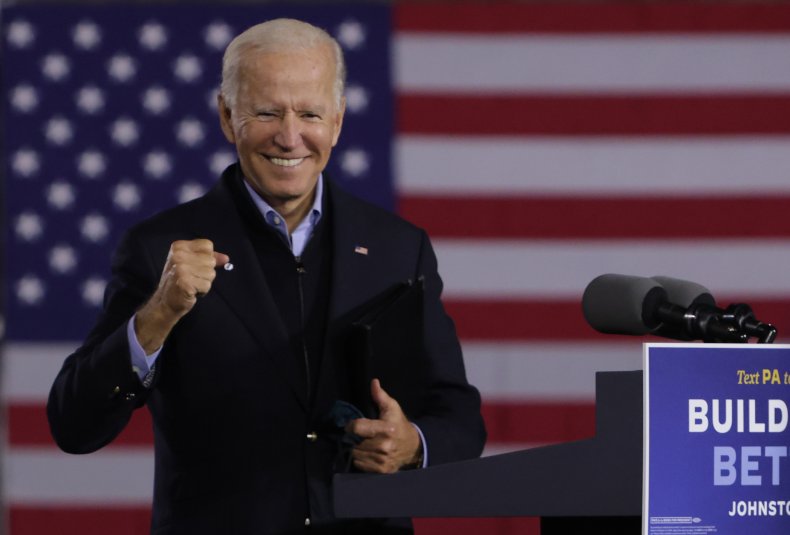 The legislation isn't as comprehensive as the immigration system overhaul proposed by former President Barack Obama when Biden served as his Vice President, but it could create a path forward for the millions of undocumented residents who reside in the U.S. but are forced to hide for their lack of citizenship for fear of deportation by legal authorities.
Biden's plan may face opposition among centrist Democrats and Senate Republicans who prefer deportation for undocumented immigrants. While several Senate Republicans have voiced support for reforming the U.S. immigration system, the early introduction of this bill will be Biden's first test to see if he can "reach across the aisle" and work with Republicans, as he repeatedly pledged to do during his election campaign.
In a mid-January interview, Vice President-elect Harris also said that the incoming Biden Administration hopes to add more immigration judges to relieve a backlog of pending cases involving undocumented people living in the U.S. and those detained at federal facilities along the U.S. border.
The bill will also contrast Biden's immigration policies from the hardline anti-immigration policies of President Donald Trump, which included pressuring state and local law enforcement to help U.S. Immigration and Customs Enforcement deport immigrants and other policies that led to the separation of over 5,000 families at the border.
Trump has made over 400 alterations to immigration policy throughout his presidency, some since Election Day in early November, according to the think tank Migration Policy Institute.
Biden has pledged to issue an executive order which will reverse Trump's ban on immigration from mostly Muslim-majority countries on the day of his inauguration. Biden will also start working to reunite families that were separated at the U.S.-Mexico border under Trump's policies.
Additionally, the president-elect has said that his administration will try to reduce Central and South American migration to the U.S. through the development of an aid package that will encourage regional governments to "clean up their police, increase tax collection, fight corruption and create the opportunities necessary to convince would-be migrants to remain in their countries."
Newsweek contacted the Biden campaign for comment.