Biden Gives Third Extension to FEMA Funds for States' Emergency COVID Costs
President Joe Biden is extending Federal Emergency Management Agency (FEMA) funds for the third time to aid the ongoing U.S. response to the COVID-19 pandemic, the White House announced Tuesday.
Biden signed an order on his second day in the presidential office instructing FEMA to provide 100 percent reimbursement to states, tribes, and territories through September 2021 for emergency costs related to the pandemic. After two earlier extensions, this latest move will now provide the reimbursements through July 1.
After the Omicron variant-driven surge peaked in January, the U.S. has seen a gradual decrease in infection rates and an easing of some restrictions throughout the country. But with the U.S. still averaging tens of thousands of new cases every day—the U.S. Centers for Disease Control and Prevention (CDC) reported a seven-day average of 75,208 as of February 23—health officials have yet to abandon many mitigation efforts.
In a conference call with governors, White House COVID-19 coordinator Jeff Zients confirmed that Biden is authorizing the FEMA funds extension to continue to help states finance vaccination clinics, testing sites and resources for hospitals.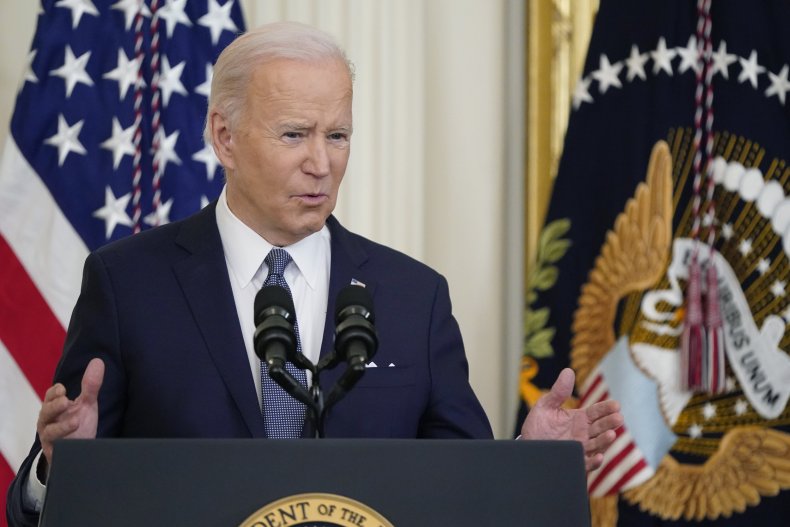 Recently, for example, $1.2 million in funding was given to Indiana's Ball State University to help the school pay for on-campus testing. The state of Wisconsin was also given $91.8 million to help cover COVID-19 testing and finance staffing for medical treatment centers, according to the Associated Press.
"FEMA's priority throughout the response to COVID-19 has been to coordinate and provide the necessary resources and personnel states, tribes and territories need to adequately respond to the pandemic," the AP quoted FEMA Administrator Deanne Criswell as saying. "Today's extension of the 100% cost-share through July 1, 2022, builds on our efforts to assist impacted communities across state and federal levels."
After initially directing the FEMA funding through September 2021, Biden extended it to the end of 2021 and then again through April 1 this year. The extension came as some U.S. health officials and leaders, including Biden, are working to lead the country into a phase where it can live with the virus even if it isn't completely eradicated.
This seems to reflect a wider sentiment among U.S. citizens that the pandemic is now, to some degree, under control, according to a new poll conducted by The Washington Post and ABC News.
Forty-nine percent of respondents said that they believed the pandemic is "somewhat under control" and another 27 percent said that it was mostly under control, Newsweek previously reported. Fifteen percent said that the pandemic was "not at all under control" and six percent said that it was "completely under control."
Newsweek reached out to FEMA for comment.
Update 03/01/2022, 2:40 p.m. ET: This story has been updated with additional information.