Half of U.S. Thinks Coronavirus Is 'Somewhat' Under Control: Poll
A new poll shows that around half of all U.S. citizens think that the COVID-19 pandemic has subsided to some degree.
Forty-nine percent of participants in the poll said that they believed the COVID-19 pandemic is "somewhat under control." Another 27 percent said that it was "mostly under control," while 15 percent said that it was "not at all under control." Just 6 percent answered that the pandemic was "completely under control."
The poll, conducted by The Washington Post and ABC News, also gave insights into the mindset of Americans as the pandemic reaches its second year. Around 21 percent of participants said that their lives have fully returned to normal, although the majority of participants, at 35 percent, said that they've mostly returned to pre-pandemic standards.
"I didn't see lots of masks, didn't see people shelter away. Restaurants were full of people," said Jeremy McMahan of Tupelo, Mississippi, who participated in the poll. "It seems like the pandemic is under control, the virus is getting less and less strong. We are not having any spikes. Our hospitals are not overrun with COVID. Life has returned to normal."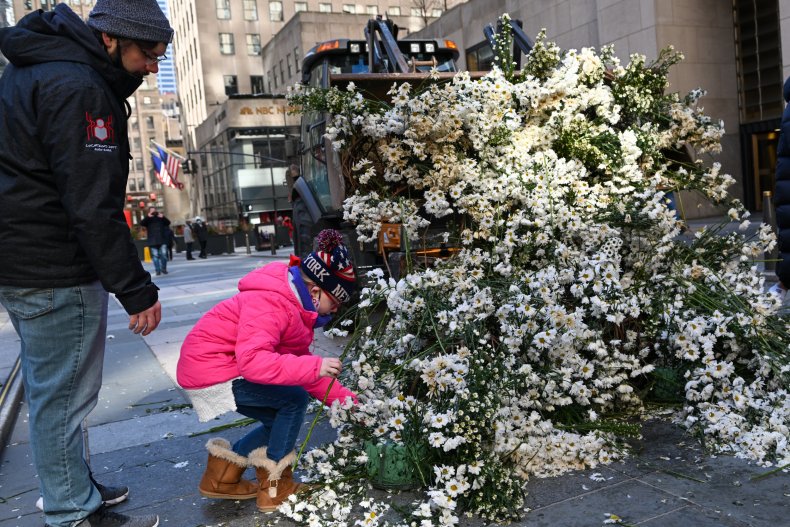 This poll comes as mask and vaccine mandates have started being repealed around the country. Newsweek recently reported that New York City, a stronghold for COVID mandates, will announce plans to lift restrictions in the coming weeks. These plans will include dropping mask mandates and no longer requiring proof of vaccination before entering a public space.
"At the end of this week, we will evaluate the numbers and make a final announcement on Friday. If we see no unforeseen spikes and our numbers continue to show a low level of risk, New York City will remove the indoor mask mandate for public school children, effective next Monday, March 7," New York City Mayor Eric Adams said in a statement.
However, not everyone is in support of lifting spread prevention mandates before the pandemic itself is fully controlled. The poll showed that 58 percent of Americans say that it is more important to control the spread of COVID-19 than it is to end mask or vaccine mandates. Those that provided this answer were overwhelmingly Democratic, with 84 percent of those affiliated with the party saying that spread control should be the priority. A large number of Independents also answered the same at 59 percent.
The Washington Post-ABC News poll was conducted among 1,011 American adults from February 20 to 24. The margin of error for the poll is plus or minus four percentage points.
Update at 03/01/2022, 1:24 p.m. ET: This story has been updated to include more poll findings.