Biden Holds 16-Point Lead Over Trump on Who Would Handle COVID Crisis Better, Just Days Ahead of Election: Fox News Poll
With only two days until the 2020 election, more voters believe that Democratic presidential candidate Joe Biden would handle the coronavirus crisis better than President Donald Trump.
According to a Fox News poll published on Sunday, Biden holds a 16-point lead over Trump on who would better manage the pandemic.
About 56 percent of likely voters surveyed said that Biden would do a better job, while 40 percent supported Trump's management of the COVID-19 crisis. Biden's lead has doubled since September when he surpassed Trump by 8 percentage points.
A recent poll conducted by ABC News and The Washington Post shared similar findings. It showed 55 percent of respondents trust Biden more to handle the COVID-19 pandemic, compared to 38 percent who trust Trump more with the matter—giving Biden a 17-point lead.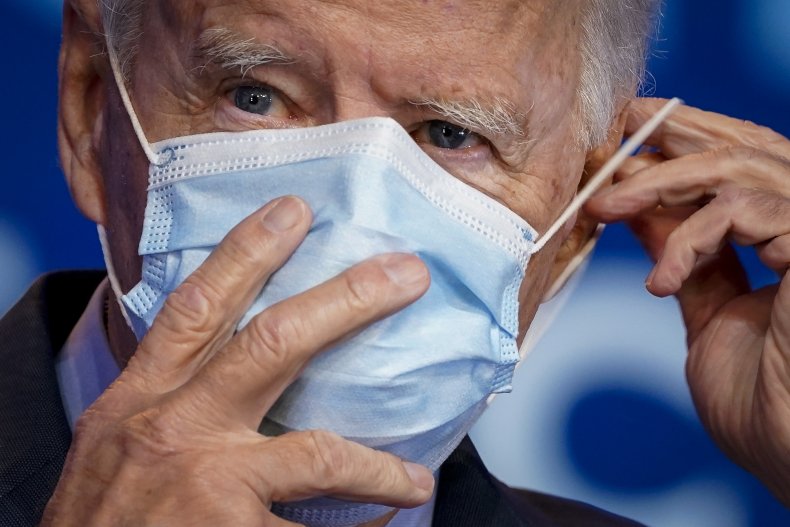 However, a slim majority of voters believe that Trump can better manage the economy, according to Fox News' poll.
In September, the survey showed 51 percent of likely voters responded that Trump would do a better job with the economy compared to 46 percent in support of Biden.
Trump's previous 5-point lead has since significantly decreased in October. Now, 49 percent of likely voters believe Trump will better handle the economy, while 48 percent support Biden.
Although Trump maintains a slim lead on the economy, more voters believe that the coronavirus should take priority, according to Fox's survey.
Approximately 61 percent of likely voters responded that the federal government should focus on limiting the spread of COVID-19, even if it will hurt the economy, while 36 percent responded that restarting the economy should be the nation's top priority.
"The pandemic has complicated the president's plan to run for re-election on the economy," Republican pollster Daron Shaw, who conducted the survey with Democrat Chris Anderson, told Fox News. "COVID-19 is the dominant issue for voters and they think Biden would do a better job."
Only 5 percent of likely voters said that the U.S. under Trump's administration has the coronavirus completely under control, according to the poll. About 51 percent responded that the crisis is not under control at all.
Trump's handling of the pandemic has been criticized by public health officials and government leaders who requested concise messaging from the federal government on stay-home orders, mask mandates, and social distancing requirements.
The U.S. became the country with the greatest number of COVID-19 cases in late March, just a couple of weeks after the World Health Organization (WHO) declared the virus as a global pandemic. As of Sunday morning, more than 9.1 coronavirus cases and 230,000 deaths have been confirmed in the U.S., according to data compiled by John Hopkins University.