Biden to Impose Mask Mandate on Day One of Presidency by Executive Order
President-elect Joe Biden is making a new commitment to enforcing facial coverings once he is sworn into office.
On Tuesday, Biden announced he will issue an executive order, beginning on the first day of his term, that will require mask wearing in all federal buildings as well as on airplanes, trains and buses. The mandate will last for his first 100 days in office.
The president-elect also said that 100 million vaccines would be distributed within that period and that he would ramp up efforts to get every American child back in school. He said these are the first three initiatives his administration has drafted, in consultation with infectious disease expert Dr. Anthony Fauci, to contain the coronavirus epidemic in the U.S.
"I'm absolutely convinced that in 100 days we can change the course of the disease and change life in America for the better. My first 100 days, I'm going to ask for a masking plan. Everyone for the first 100 days of my administration to wear a mask," Biden said during a press conference.
"We're going to require masks wherever possible, but this goes beyond government action," he added. "And so, as the new president, I'm going to speak directly to the American people and say what I'm saying now: We need your help. Wear a mask for just 100 days."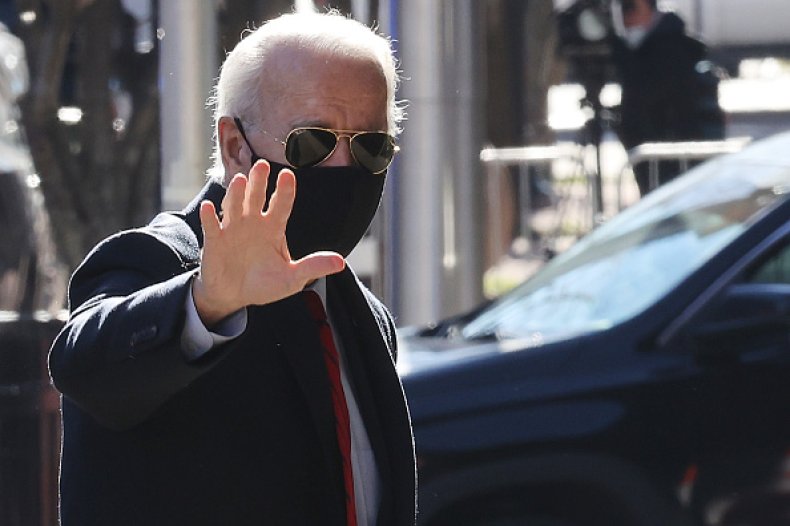 Since the spring, the U.S. Centers for Disease Control and Prevention as well as health experts have encouraged mask wearing as an effective way to curb the virus's spread. Last Friday, for the first time since the pandemic began, the CDC recommended that people wear masks at all times outside their homes.
The chief scientific officer of the Trump administration's Operation Warp Speed agreed with Biden's proposed order, telling CNN's State of the Union last week that "it's a good idea."
"We all need to take our precaution, have our masks, wash our hands and keep our distance, remain aware that this virus is a killer," Moncef Slaoui said.
Biden told CNN last week that he had asked Fauci to stay on as director of the National Institute of Allergy and Infectious Diseases and join the Biden administration's COVID-19 response team. "When Dr. Fauci says we have a vaccine that is safe, that's the moment in which I will stand before the public and say that," the president-elect said.
Former Presidents Bill Clinton, George W. Bush and Barack Obama have said they will get inoculated in public to help combat skepticism about vaccination. The Food and Drug Administration is preparing to grant final approval to two COVID-19 vaccines, from Pfizer and Moderna, in the coming days.
Newsweek reached out to the Biden transition team for comment but did not hear back before publication.