Biden Leads Trump By Double Digits In Swing State Florida, Which President Won In 2016: Poll
New polling out of Florida shows Democratic presidential candidate Joe Biden beating President Donald Trump by double-digits in the southern state, which Trump carried with 49 percent of the vote in 2016.
Quinnipiac University released its latest polling from Florida on Thursday, showing Biden backed by a slim majority (51 percent) of Florida voters. Trump was backed by just 38 percent – giving his Democratic rival a lead of 13 points. That's a significant change since Quinnipiac conducted a similar poll in April, when Biden was supported by just 46 percent of respondents compared to 42 percent who backed the incumbent Republican president.
Biden's support has grown significantly among Florida independents. A greater plurality (48 percent) of independents in the states now back the former vice president, compared to 44 percent who supported him in April. Meanwhile, independent support for Trump among independents has declined from 37 percent in April to 32 percent now.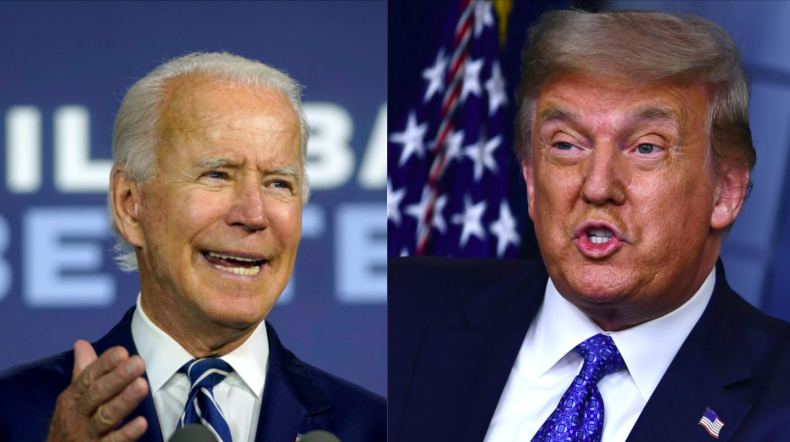 "The president doesn't escape the shifting moods and concerns of voters in Florida. His sagging numbers are a gut punch from one of the key states he keenly hopes to win," Quinnipiac polling analyst Tim Malloy said in a statement about the results. The survey was carried out from July 16 to 20 with a margin of error of plus or minus 3.2 percentage points.
Florida is legally Trump's home turf, after the president formally transferred his official residency from New York to the southern state last October. The president voted by absentee ballot in the Florida primary in March, and is expected to cast his ballot in the state during the presidential election on November 3. Trump routinely travels to his exclusive Mar-A-Lago Club in Palm Beach for a break from Washington, D.C., and has hosted multiple foreign dignitaries there as well.
The polling by Quinnipiac appears to be an outlier compared to other recent polls in Florida, which have shown Trump trailing Biden, but by a lesser margin. The Real Clear Politics average of Florida polls shows Biden ahead of the president by about 7 points. However, a poll conducted on July 13 by Gravis Marketing showed the Democratic candidate beating the Republican incumbent by 10 points. Other recent surveys show Biden in the lead by 6 to 7 percent.
Trump and his campaign officials have been dismissive of polling, arguing that public surveys are generally biased against the president and Republicans. They have said internal polling shows Trump in a strong position to win in November, while pointing to 2016 when pollsters believed Democratic presidential candidate Hillary Clinton would likely win. Although Clinton won nearly 3 million more individual votes than Trump, the president won big after picking up a series of wins in key swing states – including Florida.
Biden and Democrats aim to regain Florida, Michigan, Wisconsin and Pennsylvania – all states that went blue for former President Barack Obama in 2008 and 2012 before turning red for Trump in 2016. Currently, the former vice president appears to be in the lead by 6 or more points in all of these states, according to the averages compiled by Real Clear Politics. Meanwhile, Biden appears to have a nationwide average polling lead of more than 8 percent, with several recent polls showing him ahead of Trump by double digits.