Biden May Decide on Student Loan Cancellation by Summer's End: Jen Psaki
President Joe Biden could decide on whether to cancel student loan debt by September, according to White House press secretary Jen Psaki.
Earlier this month, Biden extended the federal student loan moratorium until August 31. When Psaki recently appeared on the Pod Save America podcast, she was asked if canceling student loan debt was still on the table.
She responded that it was and that between now and August 31 the moratorium will either be extended again or "we're going to make a decision" about canceling student debt.
The Biden administration has been facing pressure from Democratic politicians and others to cancel student loan debt. Before Biden extended the moratorium until the end of August, student loan repayments were set to resume in May, more than two years after they were initially paused in 2020 because of the coronavirus pandemic.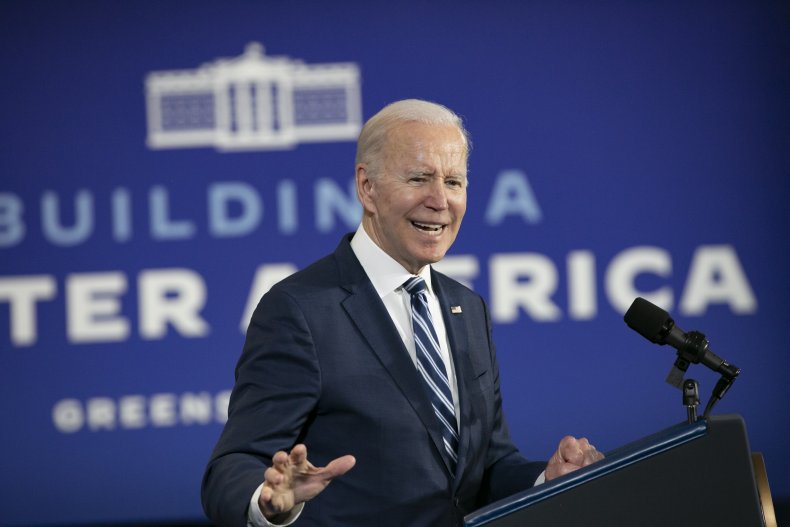 Psaki noted during her podcast appearance that while the U.S. economy has been making strides in its recovery from the pandemic, including increased job creation, consumer prices have been rising. She said if freedom from student loan payments "can help people ease the burden" of those high costs, "that's an important thing to consider."
Several Democrats have cited rising inflation in past calls for Biden to extend the debt repayment pause.
Tens of millions of Americans stand to be affected by a Biden decision on student loan cancellation. More than 43 million borrowers have federal student loan debt, and the average federal student loan debt balance is $37,113, according to the Education Data Initiative.
A typical public university student borrows $30,030 to get a bachelor's degree, according to the Education Data Initiative.
Late last month, before Biden extended the moratorium to the end of August, several Democrats sent him a letter urging him to push back the pause at least until the end of the year and "provide meaningful student debt cancellation."
"Borrowers have benefited greatly from the ongoing payment pause, taking the opportunity to pay down other debt, relieve financial pressures from lost jobs or decreased earnings, and support their families' needs. Restarting repayment will financially destabilize many borrowers and their families, and will cause hardship for many who could not afford repayment," the letter said.
Newsweek reached out to the White House for comment.
Update 4/15/22, 10:55 a.m. ET: This story was updated with additional information and background.