Biden Open to Making $1.9 Tn Stimulus Bill 'Cheaper' as Republicans Call It 'Liberal Wish List'
President Joe Biden has said he's open to trimming his $1.9 trillion stimulus package after Republicans stood against the sprawling relief bill, calling it a "liberal wish list."
On Friday, House Democrats formally released the full text of the bill, which includes $1,400 stimulus checks; $350 billion in state and local government relief; an extension of $400 federal unemployment benefits; and further funding for small businesses—as well as money to assist schools reopening and coronavirus vaccine distribution.
As Republicans quickly condemned the package and renewed their opposition to its price tag, Biden expressed willingness to make cuts to the legislation.
"I'm grateful that the Senate and the House are moving quickly, and I'm prepared to hear their ideas on how to make the package better and make it cheaper. I'm open to that," the president said at a COVID-19 vaccine production plant on Friday.
"Critics say my plan is too big—that it costs $1.9 trillion, that's too much," he added. "Let me ask them, 'What would they have me cut? What would they have me leave out? Should we not invest $20 billion to vaccinate the nation?'"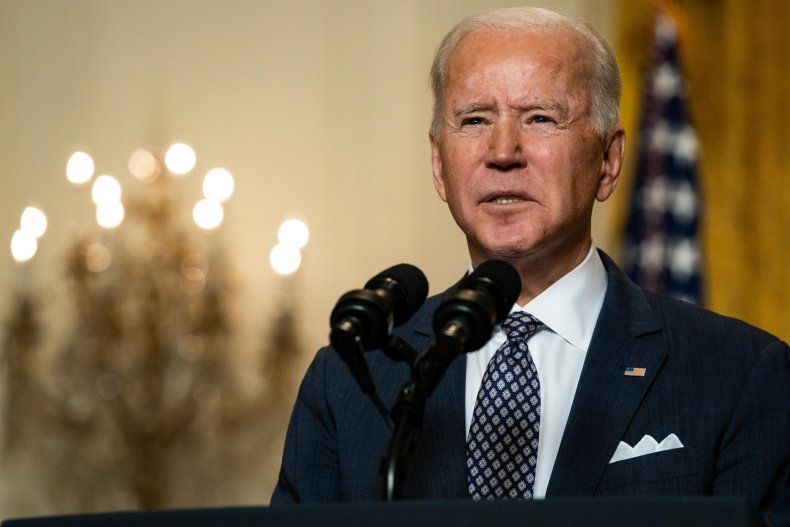 Democrats have promised to speedily deliver the relief package in the next two weeks and paved the way for a vote that will allow the plan to be passed without adjustments to accommodate Republicans who oppose it. The measure is expected to pass in the House before the end of February. Senate Democrats could then approve it through the budget process called reconciliation sans GOP support.
As is, the package is unlikely to garner any backing from congressional Republicans, who have called on Democrats to return to the negotiating table to work toward a bipartisan compromise.
"It's clear Democrats have no interest in approaching COVID relief in a timely and targeted fashion and are instead using the reconciliation process to jam through their liberal wish list agenda," said the office of House Minority Whip Steve Scalise.
New York GOP Representative Nicole Malliotakis tweeted: "Less than 1% of the COVID relief bill will actually go to vaccine development and distribution. When a top priority accounts for such a small part of the overall spending, it just shows how massive (and unnecessarily bloated) this spending bill is."
The attacks have extended weeks of Republican hostility toward the package, including warnings that it could harm the economy, rather than help it. But their opposition has largely failed to land with voters.
Recent New York Times polling, conducted by Survey Monkey, found that over 70 percent of Americans support the package, including 2 in 5 Republicans and three-quarters of independent voters.
Newsweek reached out to the White House for comment. This story will be updated with any response.