Biden Pledges to Make Climate Change Action Irreversible by Later Presidents
Joe Biden has pledged to take action on climate change that would be "impossible" for a future president to reverse should he beat President Donald Trump in the November election.
The former vice president told renewable energy industry executives on a fundraising call Monday night he would put down "such a marker" on climate change it would be "impossible for the next president to turn it around."
He added that the climate crisis was the "most sweeping crisis of all," adding that it had an impact on other crises facing the U.S., including the coronavirus pandemic and the related economic downturn.
Speaking about his plan for tackling climate change, Biden said: "God willing I win and even if I serve eight years, I want to make sure we put down such a marker that it's impossible for the next president to turn it around."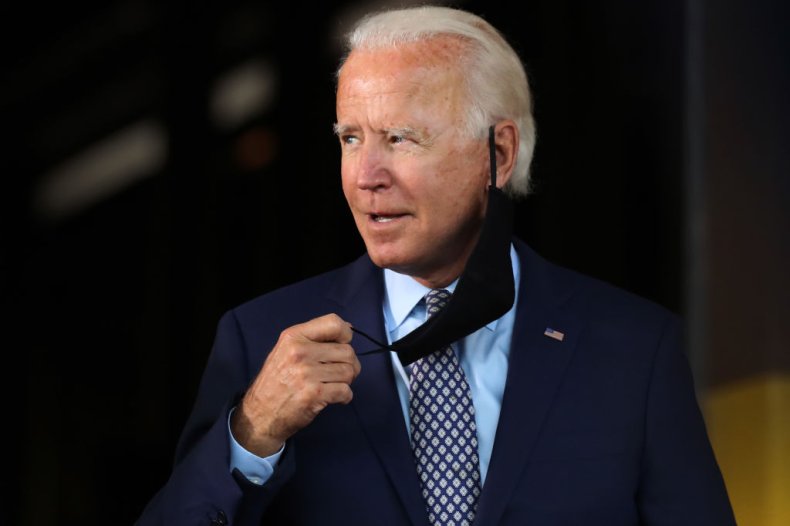 According to a pool report from the fundraiser, the former vice president added that climate change was an "existential threat" to humanity that needed an "urgent" answer.
"It is real. And it is urgent, And the public is becoming aware of it," he said. "And it may be the very answer to get us out of this economic situation we're in."
Earlier in the call, hosted by Wind Rose Energy founder Tom Carnahan and Lazard senior adviser Mike Skelly, the Democratic nominee addressed existing climate change policy targets, saying 2050 felt "a million years from now" to most people."
"My plan is focused on taking action. Now," Biden said.
The former vice president issued his remarks on climate change as Bloomberg reported that he would unveil a plan to spend $2 trillion on clean energy over four years, replacing a previous plan to spend $1.7 trillion in the space of 10 years.
Biden is also expected to call for a 100 percent clean energy target to set for 2035 when he unveils his plan today in Wilmington, Delaware—undercutting the European Union's aim for climate-neutrality by 15 years.
Earlier this month, the presidential candidate said fracking was "not going to be on the chopping block" if he were to win in the November election. He also promised to invest in small-town steel manufacturers in an interview with Pennsylvanian ABC News affiliate WNEP.
Newsweek has contacted the Biden campaign for further comment. This article will be updated with any response.