Biden's Dilemma: Military or Civilian Control of the Department of Defense?
President-elect Joe Biden has yet to name his choice to lead the Pentagon, but disagreement is brewing about what background the next secretary of defense should bring to the job.
A number of front-runners have emerged, including the highest-ranking woman in the history of the Defense Department, who would be the first female chief, and two African Americans, one of whom has the kind of prolific recent military history that lawmakers, veterans and former officials told Newsweek could make the selection problematic.
Media outlets, including Axios and CNN, have showcased Lloyd Austin, a retired four-star Army general who led the U.S. Central Command, as one of Biden's potential choices.
Other possible candidates include Jeh Johnson, who was secretary of Homeland Security from 2013 to 2017 after serving as general counsel for the Department of Defense in the Obama administration, and Michèle Flournoy, who has served as a deputy assistant secretary and under secretary at the Pentagon.
While Flournoy appeared to get a boost Wednesday afterna transition team source told Politico that her interview "went well," Biden's reported consideration of Austin has been drawing criticism, as it conflicts with the 1947 National Security Act, which mandates a seven-year gap between military service and civilian control of the armed forces. Austin retired from the Army in 2016.
The Act allows for a Congressional waiver, but only two such waivers have been granted in U.S. history. The first was for General George Marshall, famous for the post-World War II Marshall Plan, in 1950. The other was in 2017, when President Donald Trump chose retired four-star Marine General James Mattis less than three years after he left the military.
Mattis managed to win his nomination, 98-1, with Democratic Senator Kristen Gillibrand of New York the sole dissenting vote. She said: "Civilian control of our military is a fundamental principle of American democracy."
While no one challenged Lloyd's record, lawmakers today appeared less eager to welcome irregularities.
"I think the civilian control of the military is such a unique feature of the American government system, we just take it for granted," Senator Tim Kaine (D-Va.), an Armed Services Committee member, told Newsweek.
Kaine said he actually preferred candidates with some sort of military background, and didn't rule out future waivers such as those granted to Marshall and Mattis, each of whom he referred to as a "great exception" to the long-standing protocol. But he recalled his personal experience as a young man doing volunteer work in Honduras, where he lived under military rule, as influencing his thought on the matter.
"I think clearly maintaining civilian control in everything, including the titles and who's at the top, is a really important thing," Kaine said.
Republican Senator Josh Hawley of Missouri, also a member of the Armed Services panel, voiced a similar opinion.
"On the broader principle of civilian control, I really do think it's important that there be civilian leadership," Hawley told Newsweek, noting that anyone with too recent of a military background would "have to step away from that and, in the process, seek a waiver."
He referred to examples over the past four years of Trump's critics calling for military leaders to speak out against or even defy the president's policies as "alarming" and "incredibly dangerous," demonstrating the need for elected civilian leaders to always have the final say.
"I think it's important that there be strong civilian leadership, and that that continues unbroken," Hawley said.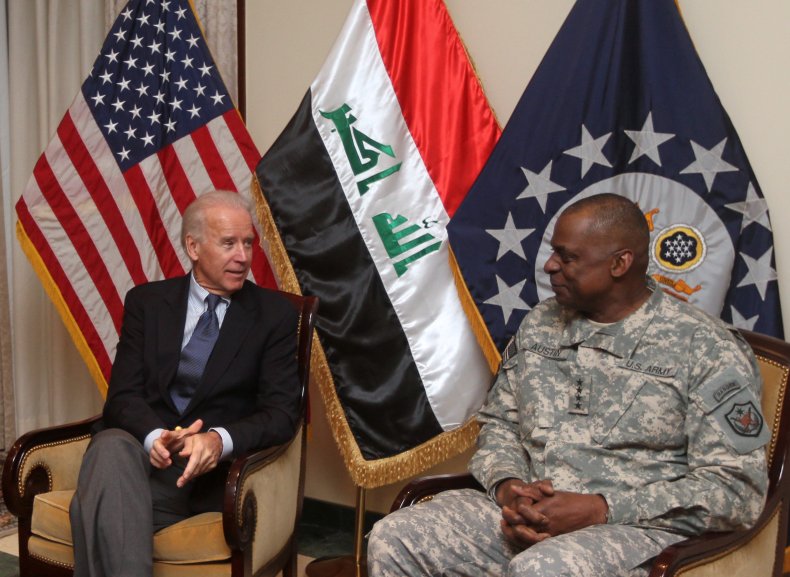 The potential lack of congressional support for another waiver was noted by Eric Sayers, a visiting fellow at the American Enterprise Institute's Foreign and Defense Policy Studies and vice president of Beacon Global Strategies LLC. He said political winds have changed over the course of the past administration.
"I have my doubts that Congress is up for another round of waivers when so much emphasis is on reinvesting in civil-military relations at the department," he told Newsweek.
Sayers, who previously served as a congressional adviser and staff member on defense policy as assistant to the commander of United States Pacific Command, emphasized that Biden has yet to make a final pick, but he said that the selection will reveal a lot about the future.
"Which person he picks will really speak to the approach he chooses to take," he said.
Other people with military experience who spoke to Newsweek felt that a potential repeat of Trump's decision to defy the norm was not the direction in which they wanted to see the country moving.
"I feel very strongly it's time to have a truly civilian secretary of defense," said Fred Wellman, a retired Army officer and senior adviser to the Lincoln Project, a largely Republican political action committee formed in opposition to Trump.
"This isn't a criticism of any of the candidates that have been mentioned, but civilian control balances the military culture of those who serve a lifetime in uniform," he told Newsweek. "A retired general with 40 years of service, even with a short gap as a civilian, comes with a military approach which leans towards being can-do at all costs, making do with what you're given and not necessarily a firm grasp of the political machinations needed to advocate for the DoD."
After a tumultuous administration in which five men took the helm of the Pentagon at one point or another, Wellman said there was a necessity to rethink the approach.
"We need someone who has that experience in charge after the last four years of politicization of the military by Trump and his appointees," Wellman said.
Veterans also voiced apprehension about once again bringing such a high-ranking military figure so recently out of the service on board to advise on political decisions regarding the White House's defense strategy.
"From my point of view, it's important to have civilian oversight. It's what the founders wanted to stave off authoritarianism," Naveed Shah, Army veteran and government affairs associate for the Common Defense political action committee, told Newsweek. "From our point of view, the Trump administration did away with this norm, and it's important for us to return to it."
Shah said generals work best on the battlefield, but the homefront needs civilians to run the show.
"The military leadership does a great job of leading soldiers, but it's important that we have that civilian guidance and leadership," he told Newsweek. "Having civilian leadership at the helm of the DoD helps us plan for a future conflict while prioritizing national security."
Civilian control of the military is the central tenet of the Department of Defense, which was established in 1947, the same year as the National Security Act and when its imposed 10-year buffer zone was passed. That wait time for uniformed officers leading the Pentagon was shortened to seven years under President Barack Obama.
Barring this modification and Marshall's nomination, the rule held for seven decades, spanning several historical eras, including the era of competition and recovery that followed World War II.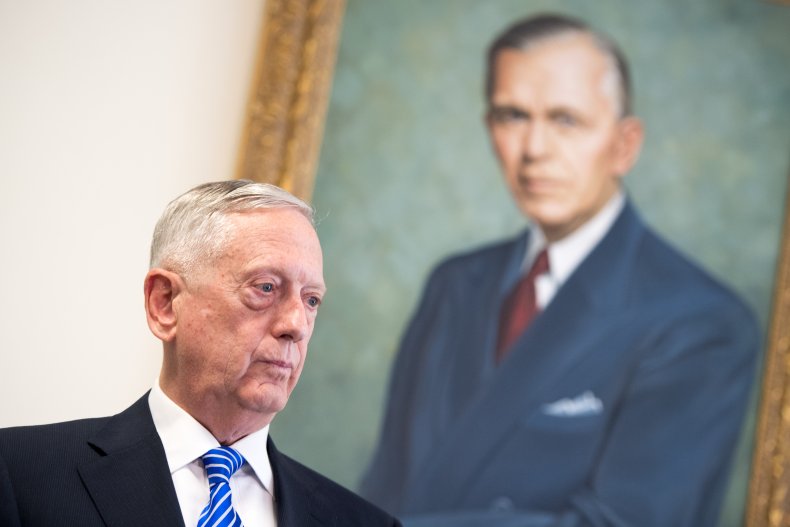 "[Former President Dwight D.] Eisenhower appointed two non-military personnel to the post, both who did a fair job of considering new technologies and post-war recovery efforts while maintaining budgets," Elana Duffy, retired Army sergeant first class and Purple Heart recipient, said of former Defense Secretaries Charles Erwin Wilson and Neil H. McElroy.
Referencing the dawn of new weapons systems and the need to rehabilitate society from the damage wrought by the COVID-19 pandemic, she compared then and now.
"We are entering a similar period now, so it makes sense to consider civilians for the position," Duffy told Newsweek. "The Joint Chiefs can and do handle most military functions anyway, and as long as the person has expertise in defense policy, I have more comfort in the Secretary of Defense being a civilian than, say, the Secretary of Veterans Affairs."
But the Pentagon is a massive, complex agency, the largest in the U.S. government, and many with and without military experience have not risen to the challenge, qualified as they might have appeared.
Christopher Preble, co-director of the New American Engagement Initiative of the Atlantic Council think tank's Scowcroft Center for Strategy and Security, discussed this issue and argued that military background did not necessarily suit one for the position.
"The truth is that the United States has had many excellent secretaries of defense with no military experience, or very little time in uniform, while others have struggled even though they had many years in service," Preble told Newsweek.
"People with very similar backgrounds often take different lessons from those experiences. John McCain and John Kerry both served in Vietnam but routinely came down on opposite sides on the question of U.S. military intervention."
Preble, who served as an officer in the U.S. Navy, said the Pentagon's inflation might be undermining confidence in civilian leadership.
"I do worry that the ever-increasing size and complexity of the Department of Defense can be intimidating, discouraging even highly capable civilians from taking on the daunting but necessary task of bringing the military-industrial complex to heel," he told Newsweek.
And while Mattis and Trump's frequent disagreements ending in the resignation of the man the president called by his military nickname, "Mad Dog," loom over his nearly two-year tenure, he remains a respected figure by many on both sides of the aisle.
In fact, the prospect of military leadership in general in the White House Cabinet, especially from those as decorated as Mattis and Austin, might be becoming more attractive, especially with Trump having established a precedent.
"Military experience provides a unique perspective, and that perspective can certainly make any candidate stronger for any position, particularly for positions like secretary of defense," Maggie Seymour, a Foreign Policy Research Institute fellow and Marine veteran, told Newsweek.
But she quickly qualified her response.
"It's not the only qualification or even necessarily the most important one," Seymour said.
She emphasized that the person in charge of the Pentagon "is always a civilian, even when it's a veteran, he/she must act as a civilian."
"This is absolutely critical for a democracy–to have civilian control over the armed forces, for a number of reasons–and especially so now," Seymour said. "Our foreign policy has become hypermilitarized, with the Department of Defense often serving as the lead in international relations, when it should be the civilians at Department of State. The military is a tool of a nation, it's one tool, and having civilian oversight and a leader who understands that they are just one piece of a puzzle is critical to getting our foreign policy on track for the future."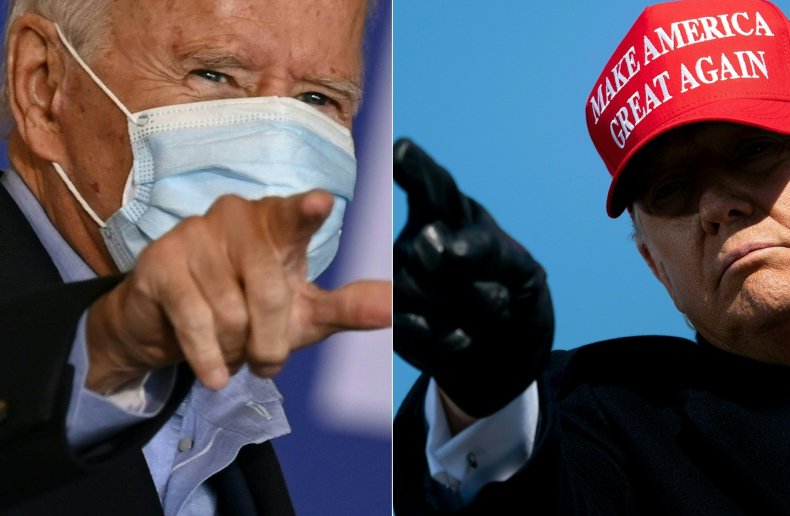 With the country facing a critical juncture in many ways–a tortuous political transition, an ever-worsening pandemic, tensions abroad inflamed by protracted conflicts raging in old battlefields threatening to erupt in new ones–some argue it's more important than ever to ensure civilians have a tight grip on the most powerful military in the world.
"Right now, I think there are some even-more-powerful-than-usual reasons NOT to put a recently retired four-star, no matter how wonderful [and all those reportedly under consideration by Biden are good people], into the position of secretary of defense," Georgetown University Law Center professor Rosa Brooks told Newsweek.
Brooks, who served as counselor to Flournoy, Biden's reported top choice for the Pentagon, during her time as under secretary of defense for policy, looked back on the past four years as deeply damaging to the balance between civilian and military fields, a balance over which she said the defense secretary normally would preside.
"DoD's civilian side has been decimated under Trump–tons of empty positions filled by people in acting capacities, for instance," Brooks told Newsweek.
"Mattis reportedly relied very heavily on his own network of former military subordinates and colleagues–understandable, from his perspective–but the effect was to increasingly sideline civilian experts at all levels within the Defense Department during his tenure. And the Joint Staff and Mattis' personal staff were increasingly the locus of policy decision-making. That balance urgently needs to be reset."
Rather than double down on this shift toward militarizing U.S. policy, she said Biden should reset the equilibrium to once again allow civilians to take charge as the law intended.
"The Pentagon is a vast but delicate machine. It can't run effectively without both military expertise and civilian expertise, and if either is weakened, the whole thing starts getting shakier," Brooks said. "This is a moment when DoD really needs someone who can come in, hit the ground running, play that vital role as translator and restore that crucial civil-military balance."
She argued that making the pick in accordance with the terms of the National Security was in the best interest of the country.
"Having a recently retired four-star [general] come in as secretary of defense risks upsetting that balance still further," Brooks said, "and further demoralizing the civilian side at DoD."
[6:00 p.m.] This article has been updated to reflect that Politico cited a Biden-Harris transition team source describing the outcome of Michèle Flournoy's interview with the president-elect.