How Joe Biden, Donald Trump and Barack Obama Interacted With Putin—In Photos
Since he was sworn in as Russia's leader in 2000, Vladimir Putin has dealt with five U.S. presidents to varying degrees of diplomacy.
The question of how the U.S. deals with one of its oldest adversaries has once again risen after Putin launched an invasion of Ukraine, with President Joe Biden facing a next major foreign policy test on how he handles the crisis.
Many conservatives have suggested that Biden is more to blame than Putin launching an attack on the neighboring country and that such a military operation would have never occurred under Donald Trump's watch.
Below, Newsweek looks back at how Biden and the previous presidents over the past 22 years interacted with Putin.
Joe Biden calls Putin a "killer"
Biden and Putin had their first face-to-face meeting in June 2021 at a summit in Geneva.
Biden announced beforehand that he was keen to use the summit to repair the strained relationship between the U.S and Russia following years of allegations the country had interfered in the 2016 election.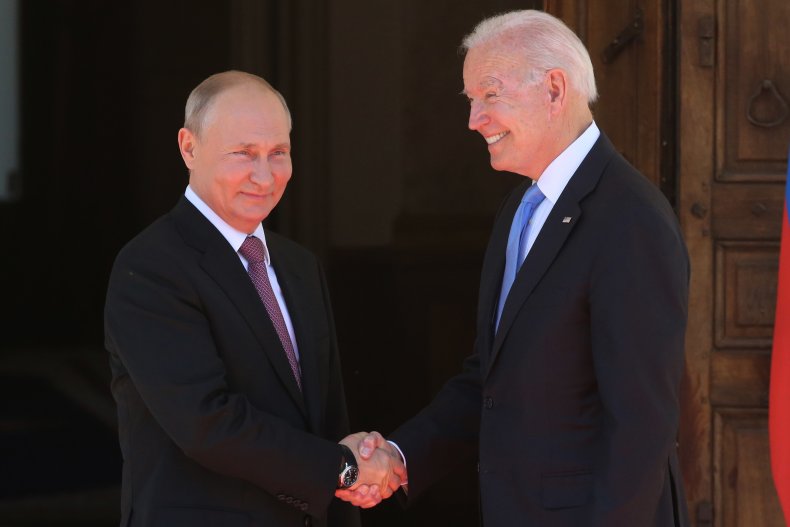 Photos from the day appear to show Biden willing to maintain a decent relationship with Putin and Russia, with both presidents seen smiling as they shook hands at the summit held at the La Grange Villa near Lake Geneva.
"The tone of the entire meeting was good, positive," Biden said following the meeting: "The bottom line is, I told President Putin that we need to have some basic rules of the road that we can all abide by."
The friendly tone arrived just months after Biden Biden told ABC News the Russian president would "pay the price" for allegedly interfering in the 2020 election and referred to Putin as a "killer."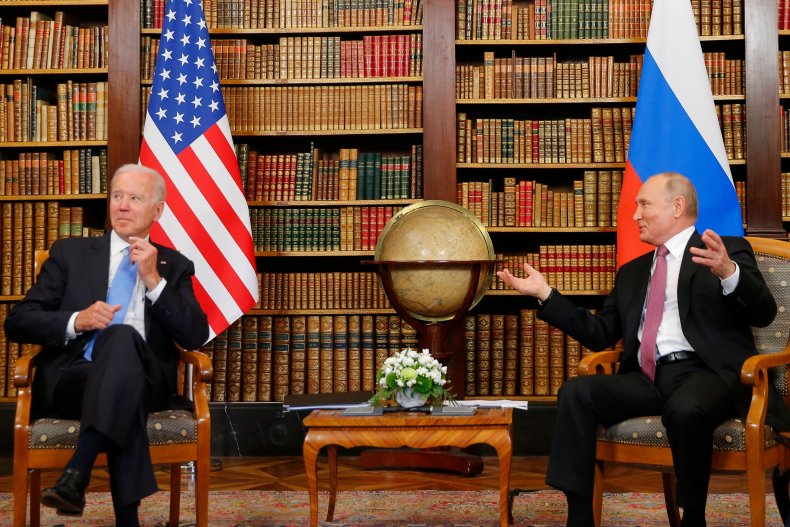 Donald Trump's cozy relationship with Russian leader
Trump and Putin frequently met during his time in the White House, although details about what the pair spoke about were often not disclosed.
One of their most famous meeting was in the Finish capital of Helsinki, where Trump dismissed suggestions that Russia colluded to tip the results of the 2016 election in his favor.
Trump infamously told the press conference that he did not "see any reason why it would be" Russia which is alleged to have interfered in the 2016 election, although Trump later claimed he misspoke and instead meant to say "wouldn't."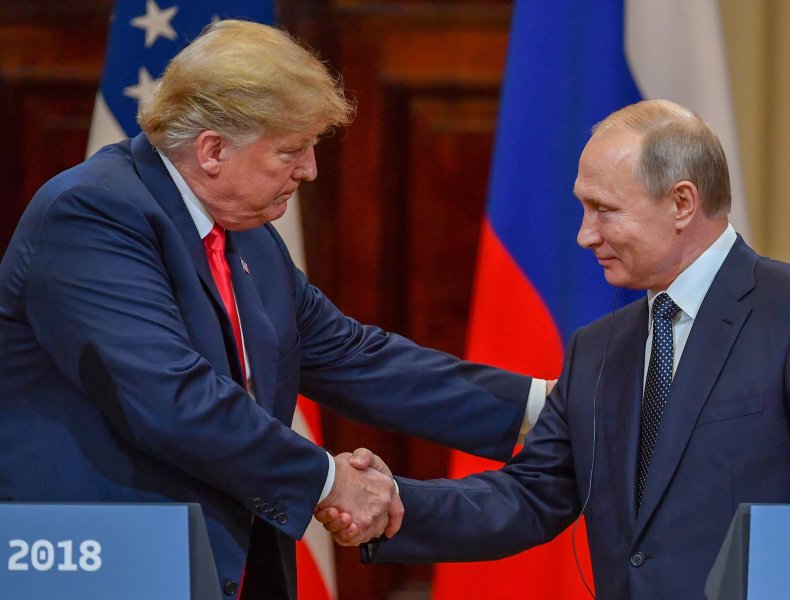 Trump, who seemingly never wanted to criticize Putin, made a similar statement when the two met again on November 11, 2017, at a meeting of the Asia-Pacific Economic Cooperation forum in Da Nang, Vietnam.
"Every time he sees me, he says, 'I didn't do that,'" Trump said. "And I believe, I really believe, that when he tells me that, he means it. I think he is very insulted by it."
The pair first met during a G20 meeting in Hamburg, Germany, in July 2017, although they had communicated with each via telephone and telegraph before this.
Throughout his presidency, Trump considered Putin a key ally and still praises him to this day.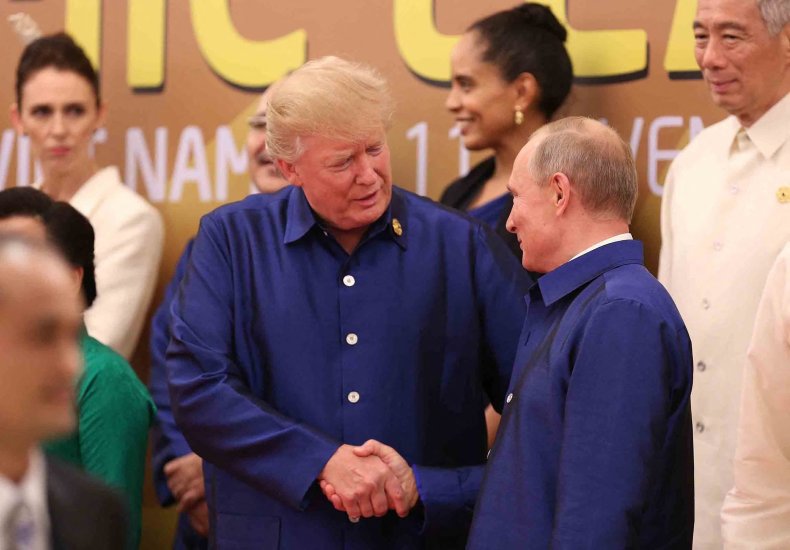 Barack Obama sees return to strained relationship with Russia
One president who did not shy away from his criticism of Putin was Barack Obama.
In August 2013, Obama canceled a planned meeting with Putin at the U.S.-Russia summit after NSA whistleblower Edward Snowden fled to Russian seeking asylum after leaking thousands of classified documents.
The New York Timesreported it was the first time in decades that a U.S. president had canceled such a meeting, and that the relationship between the two former cold war adversaries was once again approaching near irreparable.
The pair continued to clash down the years. Obama opposed Russia's annexation of Crimea from Ukraine in 2014, as well as Putin's backing of Syrian leader Bashar al-Assad's regime amid the country's war.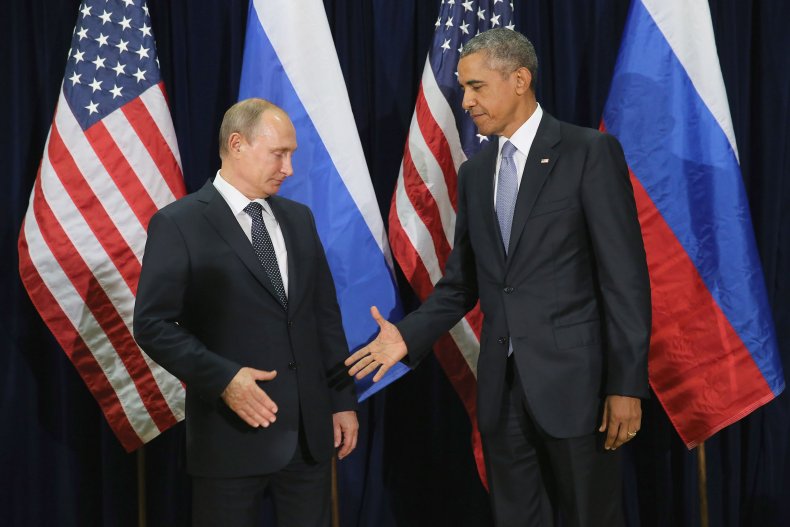 The pair once again met to discuss foreign policy a few years later, with the relationship still appearing to be standoffish.
One of the most famous images during Obama's time in office arrived at the G20 Leaders Summit in Hangzhou, China, as the U.S. president stared down his Russian counterpart in September 2016.
The frosty reception arrived as the pair discussed a potential ceasefire in Syria. However, Obama later said that "gaps of trust" prevented reaching an agreement and that the 90-minute discussion between the pair was "candid, blunt, businesslike."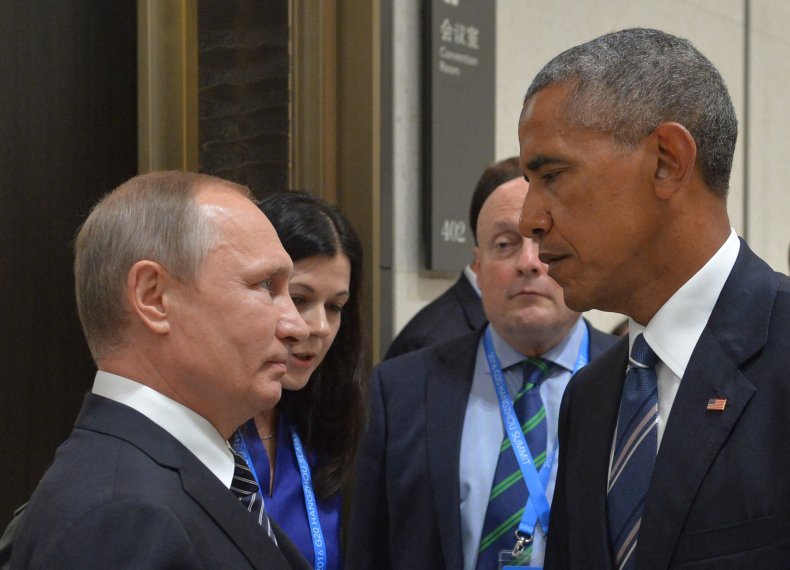 George Bush nearly "slapped the hell" out of Putin
The GOP president famously said after his first meeting in Slovenia in 2001 with Putin that he looked him in the eye to "get a sense of his soul".
"He's a man deeply committed to his country," Bush added.
However, the relationship soured down the years, including telling former British Prime Minister Tony Blair that he lost his cool during a meeting with Putin and his interpreter made me "so mad that I nearly reached over the table and slapped the hell out of the guy."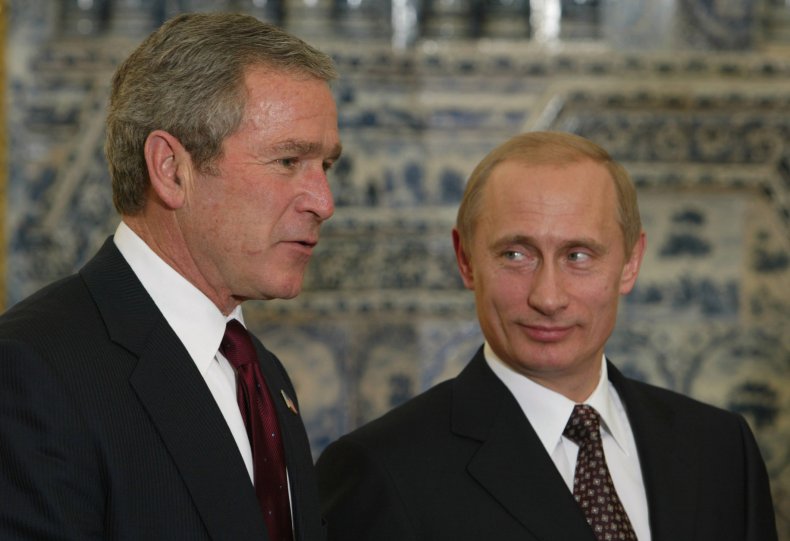 Bill Clinton the first of five
Clinton was in the White House when Putin became Russia's president for the first time, but previously knew him from his stint as Russia prime minister.
Clinton, who famously had a friendly rapport with Putin's predecessor Boris Yeltsin, met with Putin for the first time in Moscow on June 3, 2000. An official told The New York Times that the meeting, in which they discussed a range of issues such as the American-Russian nuclear relationship, was businesslike,'' ''congenial'' and ''easygoing.''
"Remember that the two presidents do know each other, and that was quite apparent from the beginning," the official added.