President Joe Biden delivered his first State of the Union address and received bipartisan applause for his opposition to defunding the police.
The pressing issue of defunding has been debated amongst both Republicans and Democrats across the nation. Biden received a standing ovation for his call to provide police with further funding necessary to fight crime in their communities.
"We should all agree: The answer is not to defund the police," Biden said. "The answer is to fund the police with the resources and training they need to protect our communities."
Biden addressed the subject when talking about combating crime—which is higher in Democrat-voting cities. Biden specifically mentioned the death of two police officers in New York City who lost their lives on the same streets they chose to protect. Biden said he made a vow to their families to "restore the trust and safety" every city deserves.
"I know what works: Investing in crime prevention and community police officers who'll walk the beat, who'll know the neighborhood, and who can restore trust and safety," Biden said.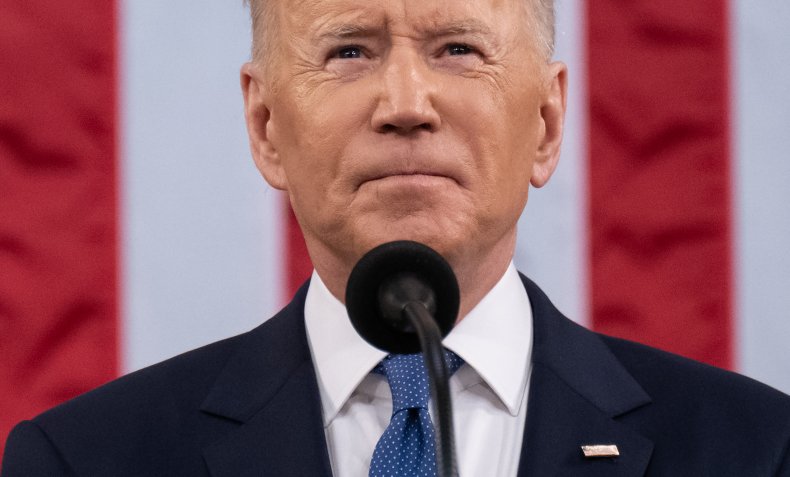 Biden boasted funding from the American Rescue Plan, which was passed under his presidency, was sent to local governments to increase the police departments.
"That's why the American Rescue Plan provided $350 billion that cities, states and counties can use to hire more police and invest in proven strategies like community violence interruption—trusted messengers breaking the cycle of violence and trauma and giving young people hope," Biden said.
The defund the police movement gained traction in 2020 following the officer-involved murder of George Floyd. The Black Lives Matter movement and some Democrat officials, including Chicago Mayor Lori Lightfoot, pushed the movement forward.
Now two years later, with crime rate increases across the nation, Democrats have shied away from the movement. Biden never endorsed defunding the police, and last month, House Speaker Nancy Pelosi said the "defund the police" slogan was "dead" and did not reflect Democrats' position with law enforcement.
The number of homicides rose by 5 percent between 2020 and 2021 across the country, according to a report released by the Council on Criminal Justice (CCJ) in January 2022. Aggravated and gun assault rates were also higher in 2021 than in 2020. Aggravated assaults increased by 4 percent, while gun assaults went up by 8 percent.
The report analyzed crime data from over 20 U.S. cities—including Atlanta, Baltimore, Chicago, Denver, Philadelphia, San Francisco and Washington, D.C.—and found 16 of the cities saw a rise in homicides over the past year.
Newsweek has reached out to Movement for Black Lives for further comment.