Biden Reportedly Considering Extending Afghanistan Deadline, But Taliban Won't Grant One
In order to fully evacuate Americans and Afghan allies from Afghanistan, Democratic President Joe Biden is reportedly considering extending the August 31 deadline that he initially set for fully withdrawing the U.S. military out of the country. He is expected to decide by Tuesday, an administration official told Reuters.
However, the Taliban has said it hasn't been notified of a potential extension and won't grant one.
"If they extend it, that means they are extending occupation," Taliban spokesperson Suhail Shaheen told Sky News in a recent interview. "It will create mistrust between us. If they are intent on continuing the occupation, it will provoke a reaction."
Shaheen said that if the U.S. stayed past August 31, it would cross a "red line."
But White House national security adviser Jake Sullivan told reporters on Monday that the U.S. doesn't need the Taliban's agreement to remain in the country longer.
"Ultimately, it will be the president's decision how this proceeds, no one else's," Sullivan said.
Two officials told Reuters they expected Biden to continue evacuations past August 31.
Both British Prime Minister Boris Johnson and French Foreign Minister Jean-Yves Le Drian have said that it might be necessary for U.S troops to remain in the country longer. Pentagon press secretary John Kirby said the U.S. will consult with its allies and partners before coming to a decision.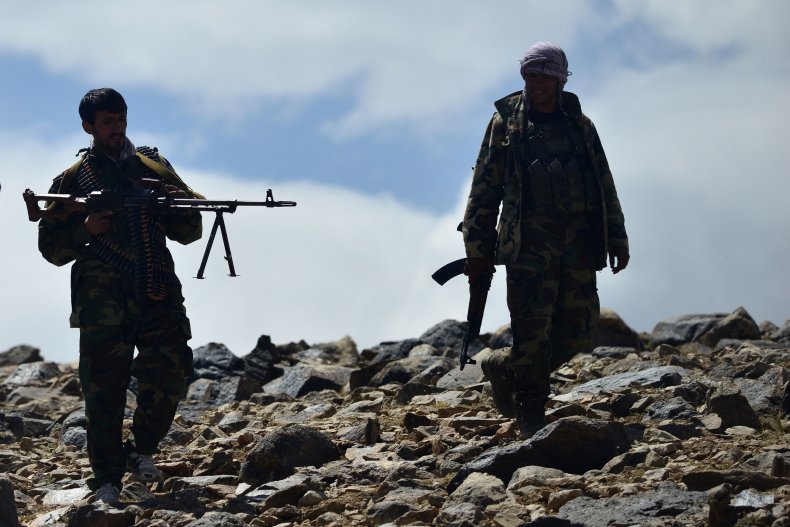 On Sunday, Republican Nebraska Senator Ben Sasse criticized Biden for misleading Americans about difficulties faced by evacuees. Sasse also criticized the president's adherence to the August 31 deadline.
"August 31 was a stupid, arbitrary, politically driven deadline," Sasse said. "The Taliban needs to know they don't dictate the timetable on American lives."
Last Friday, Democratic Massachusetts Representative Seth Moulton criticized Biden for the "inadequate" number of American military troops remaining in the country to assist with evacuation efforts.
"That we're counting on the Taliban not to attack our forces on the ground it's extraordinary that we've put ourselves in this position," Moulton told CNN anchor Jake Tapper. He also said that the State Department's plan to have 40 consular officers process paperwork for "tens of thousands" of evacuees is "completely unacceptable."
In the same interview, Tapper said that some people are concerned Taliban fighters or a local affiliate of the Islamic State terrorist organization might try and kill U.S. military members or evacuees trying to use Kabul international airport as an exit from the country.
The Biden Administration has said it is tracking possible threats. The administration hasn't specified how many Americans or Afghan allies it believes are still inside the country.
On Monday, the Taliban said that it won't stop Afghans from leaving the country, if they have the proper paperwork.
Newsweek contacted the White House for comment.