Iraq Vet Rep. Seth Moulton Says Botched Afghanistan Withdrawal Will Cause Veteran Suicides
Democratic Massachusetts Representative Seth Moulton has said the United States' botched withdrawal from Afghanistan will likely result in veterans dying by suicide.
Moulton made his comments while speaking to CNN's Jake Tapper on Friday. The two discussed Moulton's criticisms about the "inadequate" number of remaining American military troops assisting with the evacuation of Afghan allies and U.S. citizens still trapped in the country.
"That we're counting on the Taliban not to attack our forces on the ground it's extraordinary that we've put ourselves in this position," Moulton said. "I spent all night, communicating with Afghans, with Afghan-Americans, with people on the ground trying to get to the airport gate and unable to do so."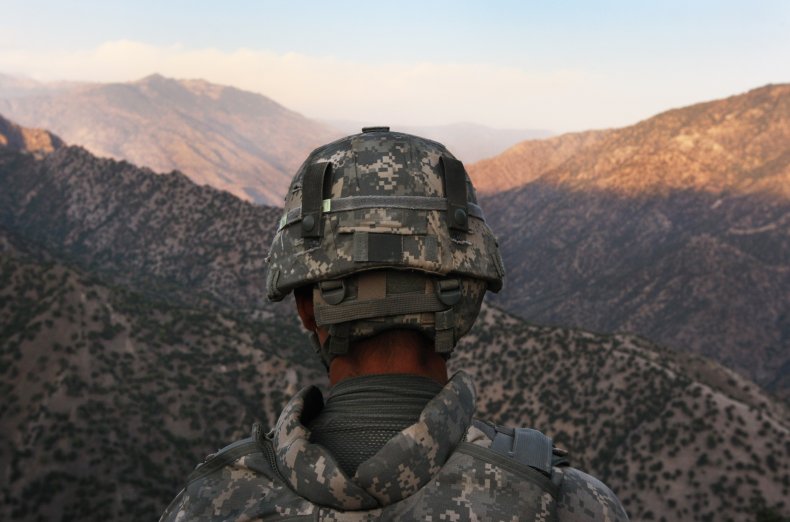 The congressman acknowledged administrative efforts by Democratic President Joe Biden to more quickly process evacuees' paperwork. However, he said that the State Department's plan to have 40 consular officers process paperwork for "tens of thousands" of evacuees is "completely unacceptable."
He also said he had talked with Marine commanders in Afghanistan who had told him that U.S. forces needed more troops to assist with evacuation efforts. The troops would help ensure that U.S. citizens and Afghan allies can leave without harm from Taliban forces.
Tapper then asked whether Biden might not want to deploy additional troops over worries that Taliban forces would possibly kill them. Moulton said he believes that more people are likely to die if additional forces aren't deployed.
"I've heard from veterans all across the country who are just distraught at what they see going on, seeing their friends, the people ... in whose hands they put their lives being potentially massacred in the coming days," Moulton continued. "I mean, look, you're gonna see a rise in veteran suicide as a result of the way that we handled this withdrawal that cost American lives. That cost service member lives too."
Moulton didn't explain how exactly the troubled evacuations would lead to veteran suicides. Newsweek contacted his office for comment.
Veteran suicides have increased recently. A study released in late June found that approximately four times as many active-duty personnel and veterans had died by suicide than in combat since September 11, 2001. Army leaders have said it's difficult to directly pin the cause on any one factor.
On Friday, Biden said that the U.S. has evacuated 13,000 people from Afghanistan since August 14, when the evacuation effort began, and 18,000 overall since July. He said the U.S. is trying to confirm how many Americans and Afghan allies and their families are still waiting to be evacuated from Afghanistan.
If you have thoughts of suicide, confidential help is available for free at the National Suicide Prevention Lifeline. Call 1-800-273-8255. The line is available 24 hours every day.