Biden Says 11,000 Evacuated From Kabul in Less Than 36 Hours This Weekend
President Joe Biden said Sunday that the U.S. has evacuated approximately 11,000 individuals from Kabul in less than 36 hours over the weekend as he affirmed his commitment to ensuring the return of all Americans who want to leave Afghanistan.
"In one 24-hour period this weekend, 23 U.S. military flights, including 14 C-17s, nine C-130 flights, left comfortably carrying 3,900 passengers," he said in a live briefing to the public from the White House. "We see no reason why this template will not be kept up. During the same period, our military facilitated another 35 charter flights carrying an additional 4,000 evacuees to other countries that are taking them out."
"Altogether we lifted approximately 11,000 people out of Kabul in less than 36 hours. It's an incredible operation," the president added. "Our first priority in Kabul is getting American citizens out of the country as quickly and as safely as possible."
The U.S. has evacuated 28,000 individuals from Afghanistan over the past eight days and a total of 33,000 individuals since July.
Biden also said the deadline for removal of all U.S. troops could be extended beyond August 31 to assist the evacuation of all Americans.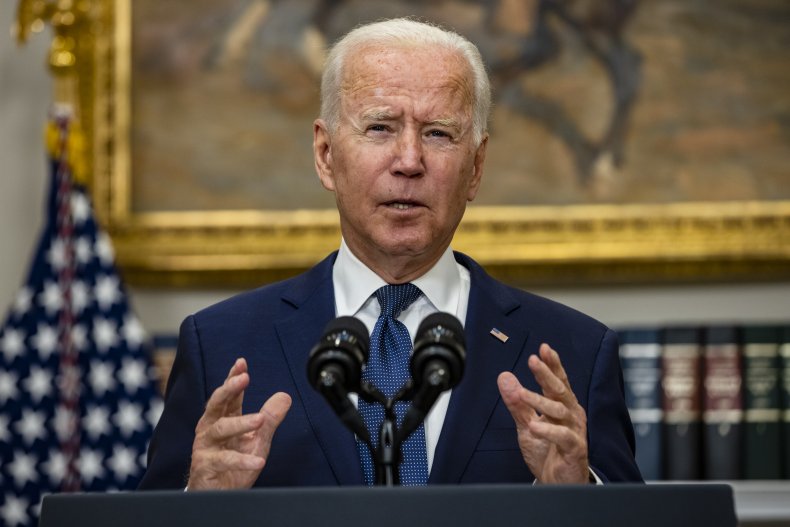 The Pentagon said earlier Sunday that Defense Secretary Lloyd Austin has activated Stage 1 of the Civil Reserve Air Fleet (CRAF), a rarely-used program, to force commercial airlines to help fly Afghanistan evacuees, including U.S. citizens, applicants of the Special Immigrant Visa and other vulnerable allies.
The fleet includes three from American Airlines, three from Atlas Air, three from Delta Air Lines, three from Omni Air, two from Hawaii Airlines, and four from United Airlines.
Rather than fly into Hamid Karzai International airport in Kabul, the commercial jets are expected to help transport thousands of individuals stranded at U.S. bases in Germany, Qatar and Bahrain, according to Pentagon spokesperson John Kirby.
The chaos in Kabul has persisted since the Taliban takeover last weekend as people scramble to flee Afghanistan.
The airport in the country's capital is now one of the only ways out and thousands of people have swarmed onto its tarmac, causing at least seven Afghans to be crushed to death, according to the British military on Sunday. At least three evacuating Afghans fell to their deaths on Monday after they clung to the undercarriage of a U.S. military plane as it flew away.
Despite the chaos and mounting backlash from Republicans, Biden defended the decision to withdraw all U.S. troops from Afghanistan on Sunday.
"My job is to make judgments no one else can or will make. I'm convinced I'm absolutely correct in deciding not to send more young women and men to war, for a war that is in fact no longer warranted," he said.
A new CBS News poll released earlier Sunday found that 63 percent of Americans support removing U.S. troops, but most say the execution went badly.