Biden Says There Was No 'Consensus' in Intelligence About Speed of Afghanistan Collapse
Democratic President Joe Biden has said that there was no "consensus" in intelligence reports about how quickly Afghanistan would fall to Taliban forces as the U.S. withdrew its military troops.
Biden made his comments during an interview with ABC News' George Stephanopoulos. The interview, broadcast Wednesday night, was Biden's first since the Islamic extremist militant group seized control of Afghanistan.
Stephanopoulos pointed out that in July, Biden said a Taliban takeover was highly unlikely. "Was the intelligence wrong or did you downplay it?" Stephanopoulos asked Biden.
Biden replied, "I think there was no consensus. You go back and look at the intelligence reports. They said that they're much more likely to be sometime by the end of the year."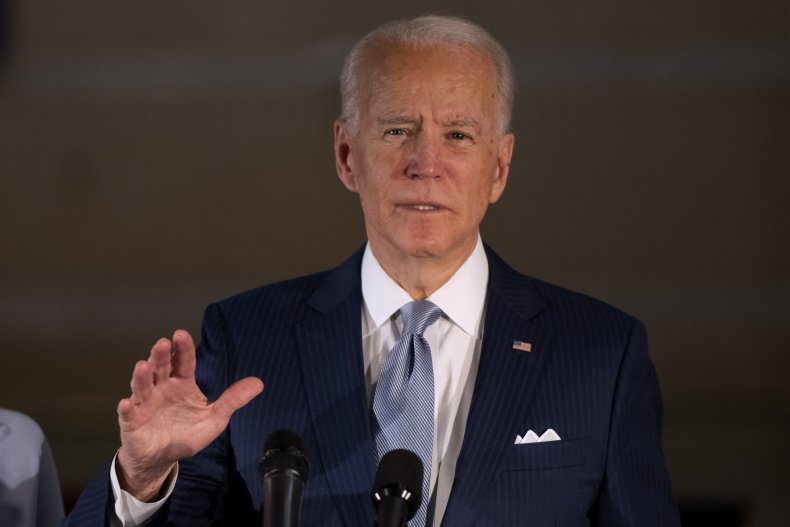 Biden added that intelligence about the Taliban's return didn't take into account the idea that 300,000 Afghan troops, trained and equipped by the U.S. were "going to just collapse... going to give up."
"I don't think anybody anticipated that," Biden said.
The president also told Stephanopoulos that American troops would stay in the country until all Americans who wanted to leave could. However, when asked about Afghan interpreters and others allies who assisted U.S. forces, Biden was "slightly more equivocal" Stephanopoulos told ABC journalist David Muir in a post-interview discussion.
"[Biden] also committed to do everything possible to get them out," Stephanopoulos said of the United States' Afghan allies.
Amid the Taliban takeover of Afghanistan, Biden has faced criticism for not first evacuating Afghan allies who aided the U.S. during its 20-year occupation.
Experts in Crisis, a humanitarian group, and Blake Hall, a former U.S. Army Captain, have said that the Taliban regularly executes people who helped U.S. forces. Since 2014, the Taliban has murdered at least 300 Afghans who served as interpreters for U.S. forces, according to No One Left Behind, a veteran-led group for Afghan and Iraqi interpreters.
On Monday, the Taliban said that Afghans who aided U.S. and NATO forces didn't need to fear for their lives.
"[Such Afghans] should show remorse for their past actions and must not engage in such activities in the future that amount to treason against Islam and the country," a Taliban statement read.
Referring to itself as the Islamic Emirate, the Taliban's statement continued: "But none should currently desert the country. The Islamic Emirate will not perturb them, but calls them to return to their normal lives and if they do have expertise in any field, to serve their country. They shall not be in any danger on our part."
Biden has pledged to provide Special Immigration Visas to help relocate thousands of Afghan interpreters and translators. Some have since been relocated out of the country and are in an undisclosed location while the visa applications are processed for approval.
Newsweek contacted the White House for comment.