Biden Scoffs When Asked if He Thinks Trump Put Him at Risk of COVID at Presidential Debate
Democratic President Joe Biden scoffed when asked whether he thought that Republican former President Donald Trump put him at risk of COVID-19 during the first 2020 presidential debate.
A recent memoir written by Mark Meadows, Trump's former chief of staff, alleges that Trump had tested positive for COVID-19 ahead of the debate. Trump dismissed Meadows' claim as "fake news."
"Mark Meadows has written a book revealing that President Trump tested positive for COVID a few days before your first debate," ABC News' Mary Bruce asked Biden on Wednesday, following Biden's remarks on the supply chain crisis. "Do you think the former president put you at risk?"
Biden replied, "I don't think about the former president." He then said, "Thank you," before turning and walking away from the podium as reporters shouted questions at him.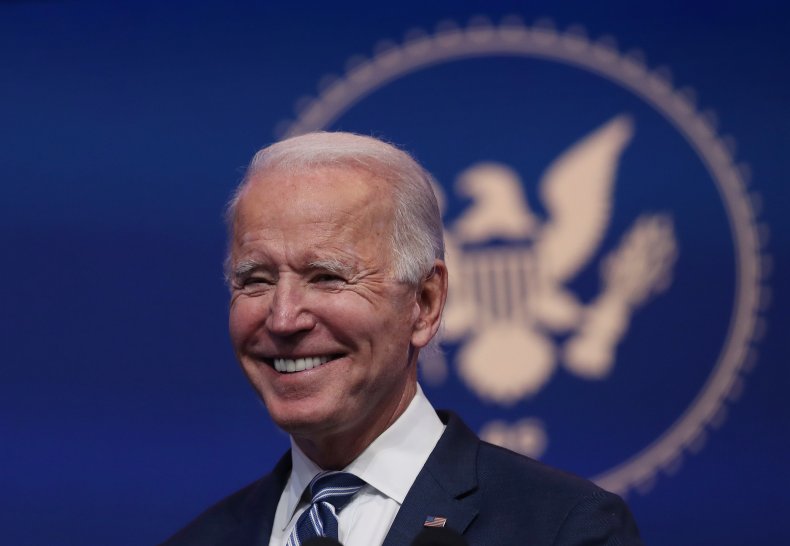 In his memoir, The Chief's Chief, Meadows wrote that Trump tested positive for COVID-19 three days before his September 29, 2020, presidential debate against Biden. The debate—held at Case Western University in Cleveland, Ohio—was the first of the election season.
The nonprofit corporation that organizes presidential debates, the Commission on Presidential Debates (CPD), required both candidates to provide a negative COVID-19 test within 72 hours of the event.
Meadows said that Trump's positive test was from an "old model kit." Trump then re-tested using a Binax antigen test. The second test came back negative. The Trump campaign never notified CPD about the positive test, Meadows said.
It's unclear whether either test might have delivered a false-positive or a false-negative. Nevertheless, three days after his debate against Biden, Trump announced on Twitter that he and his wife had tested positive for coronavirus.
"The story of me having COVID prior to, or during, the first debate is Fake News," Trump said in a Wednesday statement refuting Meadows' claim. "In fact, a test revealed that I did not have COVID prior to the debate."
Former Trump White House official Alyssa Farah criticized Trump for keeping his alleged positive test secret from his staff.
"This demonstrates a flagrant lack of regard for public health and for the well-being of others," she said in a Wednesday evening CNN interview.
"At this time in the White House, I had staffers who were pregnant. I had one who is a multi-time cancer survivor. Plenty of people in the West Wing over 65," she added. "We could have killed one of our colleagues and instead they decided to not tell anyone, putting every one of us at risk."
The same day that Trump allegedly tested positive, he had also hosted a ceremony in the White House Rose Garden for then-Supreme Court nominee Amy Coney Barrett. Approximately 12 guests at the event later tested positive for COVID-19.
In his memoir, Meadows said he "didn't want to take any unnecessary risks" after Trump's first positive test. Meadows told Trump's aides and associates "to treat (Trump) as if he was positive." However, Meadows also said that he didn't want to tell the public about Trump's positive because he "didn't want to alarm the public if there was nothing to worry about."