Biden Signs Executive Order Reversing Ban on Transgender Individuals Serving in Military
President Joe Biden on Monday reversed a ban on transgender individuals serving in the U.S. military.
"President Biden signed today an executive order that sets the policy that all Americans who are qualified to serve in the Armed Forces of the United States should be able to serve," the White House wrote in a statement announcing the reversal. "President Biden believes that gender identity should not be a bar to military service, and that America's strength is found in its diversity."
Biden's move is a reversal of a ban implemented by former President Donald Trump from July 2017.
"Our military must be focused on decisive and overwhelming victory and cannot be burdened with the tremendous medical costs and disruption that transgender in the military would entail," Trump wrote in a tweet that has since been deleted.
A month after that tweet, Trump also directed the Department of Defense and Homeland Security "to determine how to address transgender individuals currently serving based on military effectiveness and lethality, unitary cohesion, budgetary constraints, applicable law and all factors that may be relevant," a former White House official told CNN.
In 2019, the Supreme Court voted in favor of granting the Trump administration's request to lift injunctions on the ban placed by lower courts.
While speaking with the British news program Good Morning Britain, Trump said that he implemented the ban against transgender individuals from joining the military "because they take massive amounts of drugs, they have to."
He continued: "You're not allowed to take drugs, you're in the military, you're not allowed to take any drugs. And they have to after the operation, they have to, they have no choice, they have to."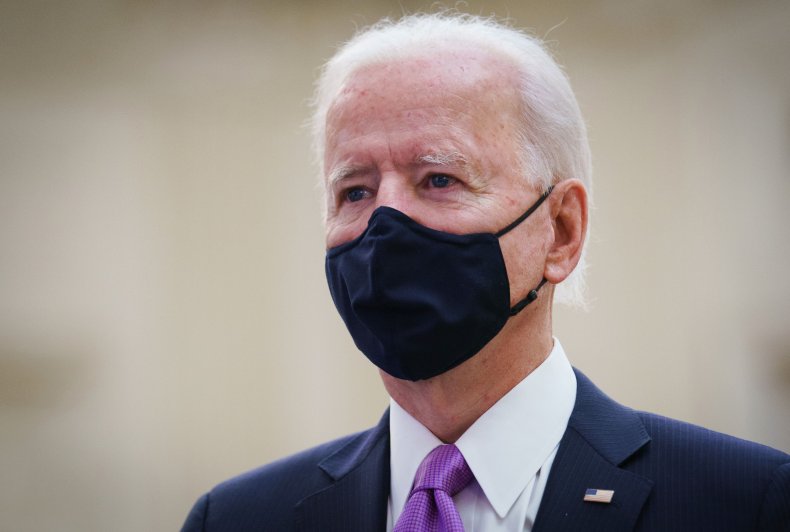 Under the former president's policy, those who have undergone gender reassignment surgery—as well as those with gender dysmorphia on a hormone regimen—were barred from enlisting in the military.
Shortly after Biden was sworn in as president on Wednesday, his press secretary Jen Psaki said in a statement that the reversal of the ban would happen "in the coming days and weeks," indicating that it was not one of the 15 actions the new administration would take on day one of Biden's presidency.
Biden previously told the Dallas Voice in February that "on day one of my presidency, I will direct the Department of Defense to allow transgender service members to serve openly and free from discrimination. I know that this is not just the right thing to do, but it's in our national interest."
During a Senate hearing on Tuesday, Lloyd Austin, Biden's nominee for defense secretary, backed Biden's reversal of the ban, saying: "If you're fit and you're qualified to serve and you can maintain the standards, you should be allowed to serve and you can expect that I will support that throughout."
Biden's reversal of the ban is similar to one made by former President Barack Obama, who announced a landmark policy in 2016 allowing transgender people to serve in the military freely. The policy also provided medical care to those in the process of transitioning genders.
Newsweek reached out to the White House for comment, but did not receive a response in time for publication.