Multiple bets worth more than $100,000 have been placed on Joe Biden winning the presidency in the last week—but none have gone on President Donald Trump, according to a leading UK bookmaker.
The largest wager, for £115,472 ($148,058 at today's exchange rate), was placed on Sunday for the former vice president.
None of the ten biggest bets on the 2020 US presidential election have backed the incumbent president to win again, Betfair data showed.
The largest sum bet during the campaign, £156,961 ($201,242), came in for Biden on September 29—a full five weeks before election day.
However the majority of the rest of the top 10 have been placed in the last week.
Pundits rely on betting markets in the UK and elsewhere as political gambling is banned in the U.S.
The first presidential debate triggered a shift in the betting markets last month when Biden's odds were slashed following his performance.
However Trump's odds of being re-elected shortened off the back of the vice presidential debate.
The latest data from Oddschecker gave Joe Biden odds of 1-2 (an implied probability of 66.7 percent) compared to Trump on 15-8 (an implied probability of 34.8 percent).
Michigan is the most likely Trump state that will be reclaimed by the Democrats, with current odds that imply a 77.8 percent chance Biden's party will win, Oddschecker said.
Wisconsin and Pennsylvania are two more states where the odds of a Democrat victory have shortened significantly in recent weeks.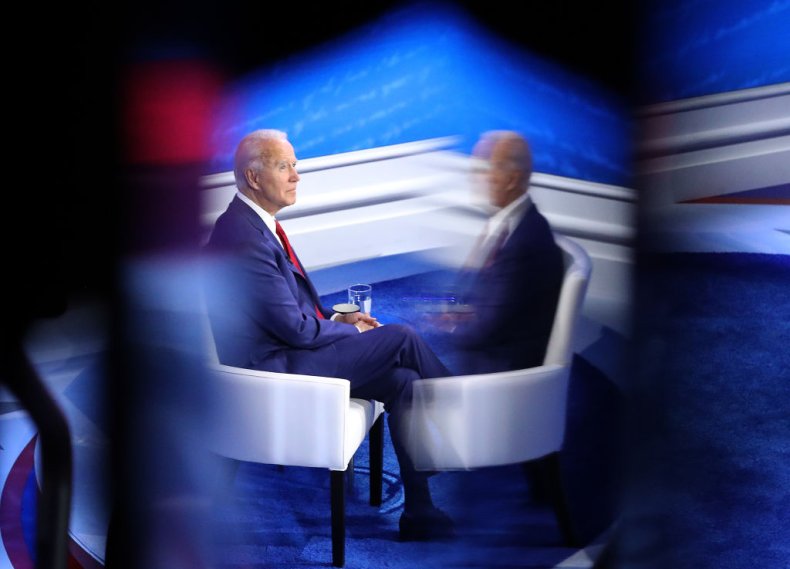 The company has odds of 9-4 that Trump will lose the popular vote but still win re-election via Electoral College votes, as happened in 2016.
Oddschecker is also offering 9-1 that no election will be held at all in 2020.
Earlier this month, major bookmakers suspended activity on the 2020 presidential election after Trump announced he had tested positive for coronavirus.
Betfair were first to put a halt to betting on the election, followed soon after by other major bookmakers, such as Ladbrokes, Australia's TAB and Ireland-based Paddy Power.
"We have temporarily taken the U.S. election markets down as we await further updates—this is standard procedure and we wish Donald and Melania Trump well," a spokesperson for Ladbrokes said in a statement at the time.
Oddschecker, which compares odds from multiple bookmakers, said Biden, his running mate Kamala Harris, and Vice President Mike Pence were neck-and-neck among betting companies to win the 2024 US election.