Biden's $1.2 Billion for Ukraine Includes Cash for Family 'Essentials'
President Joe Biden on Wednesday announced the United States is providing Ukraine with an additional $1 billion in security assistance, as well as $225 million in humanitarian assistance.
The latest package for Ukraine includes artillery and coastal defense weapons, ammunition, and advanced rocket systems, according to a statement from the White House. The humanitarian funds are intended to help provide Ukrainians with safe drinking water, medical supplies, food and shelter. The statement noted some of the humanitarian assistance for Ukraine will be in the form of "cash for families to purchase essential items."
Multiple Ukrainian officials, including President Volodymyr Zelensky, have made pleas to the international community to send more weapons and financial aid to help the country defend itself from Russian President Vladimir Putin's military forces. On Tuesday, Jens Stoltenberg, secretary-general for the North Atlantic Treaty Organization (NATO), called on Western countries to provide Ukraine with more heavy weaponry, saying the country needs "to be prepped for the long haul, as there is no way to predict how and when this war will end."
"This morning, I spoke with President Zelensky to discuss Russia's brutal and ongoing war against Ukraine," Biden said in a statement. "I reaffirmed my commitment that the United States will stand by Ukraine as it defends its democracy and support its sovereignty and territorial integrity in the face of unprovoked Russian aggression."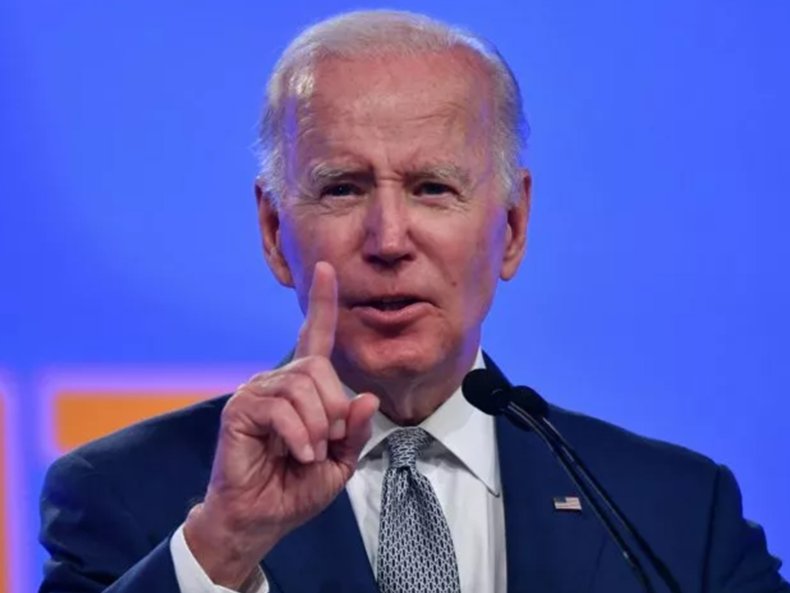 The U.S. aid package comes as many Americans are concerned about the U.S. economy and soaring inflation. According to an ABC News/Ipsos poll released on June 5, more than eight in 10 Americans said the economy is an extremely or very important issue in determining how they will vote this November.
Meanwhile, a recent poll showed that American support for Ukraine is beginning to wane. A Pew Research Center survey released on May 10 found that 12 percent of U.S. adults said the country is providing too much support to Ukraine. That's up from 7 percent in March when Congress approved a $13.6 billion aid package.
Nonetheless, Biden reaffirmed in his Wednesday statement that the U.S. will continue to help Ukraine.
"We also remain committed to supporting the Ukrainian people whose lives have been ripped apart by this war," he said. "The bravery, resilience, and determination of the Ukrainian people continues to inspire the world. And the United States, together with our allies and partners, will not waver in our commitment to the Ukrainian people as they fight for their freedom."
Newsweek reached out to the White House for comment.