Inflation is the thorn in President Joe Biden's side that won't go away.
With less than five months to the midterms, consumer prices have only continued to climb and Friday's Consumer Price Index report was grim news for Biden as U.S. inflation reached a 40-year high in May.
Over the last few months, the White House has been badgered with questions about how the president will provide relief to Americans struggling to fill up their gas tanks and feed hungry mouths. Biden's attempts to deflect blame have failed, causing his approval rating to dip below even former President Donald Trump's at this point in his presidency. And now, solving the economic problems plaguing his presidency leaves Biden with only bad options.
"There's little or nothing that can be done on the economic front to fight this inflation beyond having the [Federal Reserve] cause a recession," James Devine, an economics professor at Loyola Marymount University told Newsweek. "That, of course, would be equally unpopular."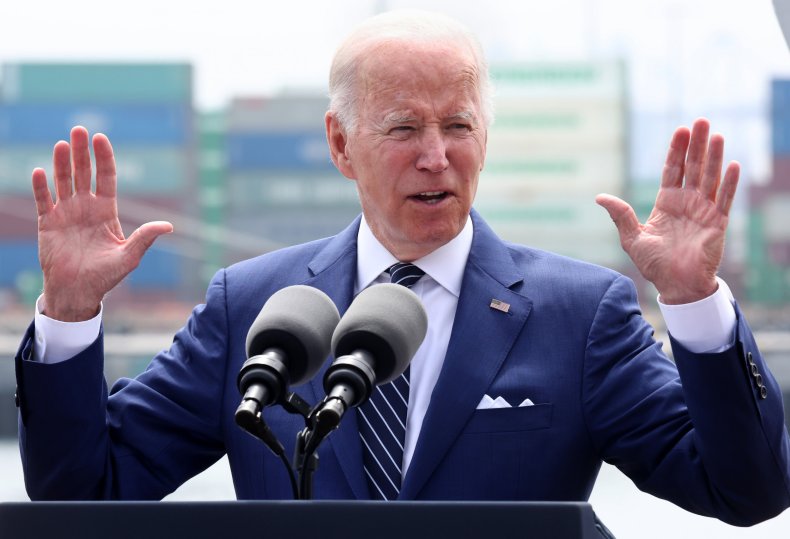 It's akin to having to choose between the "devil and the deep blue sea," according to Devine, with neither option being an easy choice. Biden might be hoping to avoid both scenarios, and while possible, it would also be incredibly difficult.
Although Biden has put together an economic plan to address inflation, his administration has also continued to blame "Putin's price hike" for at least 70 percent of inflation.
"I'm doing everything in my power to blunt Putin's price hike, and bring down the cost of gas and food," Biden said again on Friday, days after Treasury Secretary Janet Yellen admitted that "it's virtually impossible" for the U.S. to insulate itself from the oil market shocks.
But pointing the finger at Vladimir Putin and Russia's invasion of Ukraine may fail to convince voters that inflation is out of the White House's hands.
As Senator Bernie Sanders warned on Thursday in an interview with Politico, "You really can't win an election with a bumper sticker that says: 'Well, we can't do much, but the other side is worse.'"
The economy is always a critical issue to voters, and recent polls indicate that more than eight in 10 Americans identify the economy as the key issue determining how they'll vote in November. Inflation isn't only an economic challenge the country has to overcome, but a political problem for Biden.
Even if Yellen is right about there being little the Biden administration can do to fix oil prices, which officials have cited as the main driver of inflation, there are other steps the Federal Reserve can take to bring down prices. The most typical tool is to raise interest rates, economist Narayana Kocherlakota told Newsweek.
The issue with the most obvious solution to Biden's inflation problem is that it comes with its own political cost—a cost that requires Biden to sacrifice the one economic win he won't stop touting.
"Once you have inflation at this level, the only way you're going to be able to bring it down, through policy tools, is through incurring an unemployment cost," Kocherlakota, who previously served as the president of the Federal Reserve Bank of Minneapolis, said. "Unemployment and inflation, I'm afraid, both have political costs, so there's no easy way out of this politically."
The White House has repeatedly highlighted the record-low unemployment rates that have been recorded since Biden took office. In every speech about inflation, the president has reiterated his victory on jobs as proof that the U.S. economy is healthy.
A high unemployment rate isn't good for an incumbent president, so sacrificing his top economic accomplishment isn't an easy choice for Biden to make. But, the president finds himself between a rock and a hard place because inflation could spell disaster for Democrats.
"If inflation isn't marginally better by 2024, the Democrats will be forced to swim upstream against an electorate that is financially pressed," Brandon Rottinghaus, a political science professor at the University of Houston, told Newsweek. "That's never a good position for an incumbent party to be in."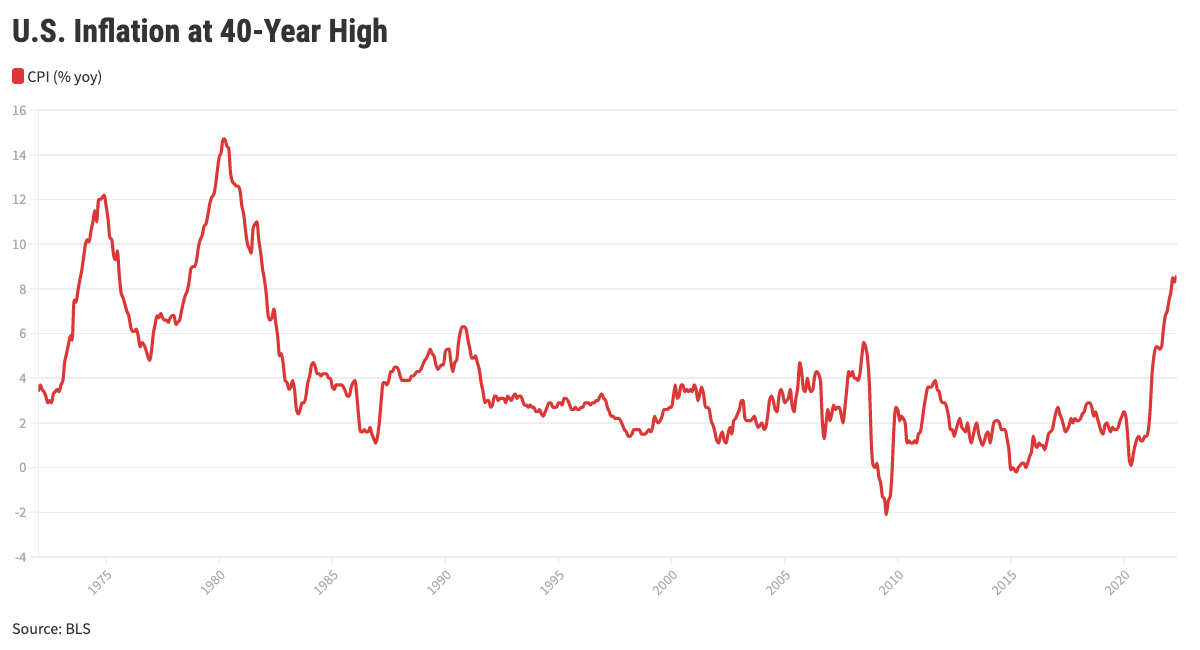 Devine drew parallels between the current situation to the stagflation period of the 1970s, pointing out that as much as the federal government and the Federal Reserve work to address the issue on the demand side, inflation comes from supply shocks.
"This kind of situation was one reason why President [Jimmy] Carter didn't win re-election," he said.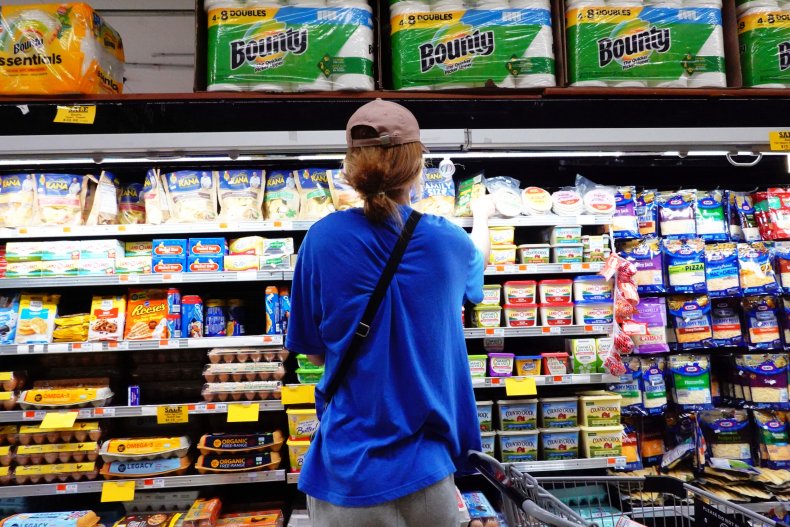 David Leblang, a professor of politics at the University of Virginia, echoed that the difficulty with inflation is explaining to voters that inflation is not caused by politicians, nor can politicians be the ones to easily change things. In reality, rising prices are "caused by markets when there is outsized demand relative to supply."
Prices were significantly lower a year ago because the COVID-19 pandemic was still deterring Americans from traveling, driving and spending. Instead, that money was being saved. "Prices were, at that time, very, very low because demand was low," LeBlang told Newsweek.
With the strong jobs report, that demand is being dramatically driven up, especially when the comparative baseline was during COVID.
To the Biden administration's point about Putin's involvement in America's economic woes: global markets have suffered a blow due to the war in Ukraine as well as supply chains that are still reeling from the pandemic. But because perceptions of the economy are so polarized, Rottinghaus notes that it would be difficult to persuade the public that the problem of inflation "is anything other than the fault of the White House."
While the administration can blame rising inflation on Putin all it wants, it will need to act soon because "if the Democrats' posture is that there is nothing that can be done, it will compound the problem that they haven't used their power to help."
Democrats' inaction will not only look like a dodge to voters in the middle, but it will also ultimately be "as bad or worse than the rising inflation itself," Rottinghaus said.