With Biden Under Fire for Border Crisis, House Unveils Path to Citizenship for Undocumented Immigrants
House Democrats passed the American Dream and Promise Act of 2021, a bill that would provide thousands of undocumented immigrants a pathway to citizenship. The vote occurred as a wave of immigrants has approached the southern border, drawing criticism towards Democratic President Joe Biden.
The legislation would allow young people who arrived in the U.S. as children, immigrants living under temporary protective status and those with Deferred Enforced Departure status to receive green cards more quickly, provided they are employed, enrolled in school or able to meet other requirements.
Undocumented immigrants living in the U.S. as of January 1, 2021 would also be allowed to begin a five-year process towards getting temporary legal status or green cards, provided their clearance of background checks, their willingness to pay taxes and fulfilment of other basic requirements, the Associated Press reports. After applicants achieve temporary resident status, they can then pursue a three-year path towards full U.S. citizenship.
Up to 4.4 million immigrants could become eligible for permanent residence under the legislation, the Migration Policy Institute said.
"This is a very special day for us," House Speaker Nancy Pelosi announced before the vote. "We are making a very big difference in how we respect the beautiful diversity of America, how we respect the fact that immigration is the constant reinvigoration of America."
However, the bill will likely find opposition in the Senate where it will only become law if all 50 members of the Democratic caucus and 10 Republican Senators vote in favor of it.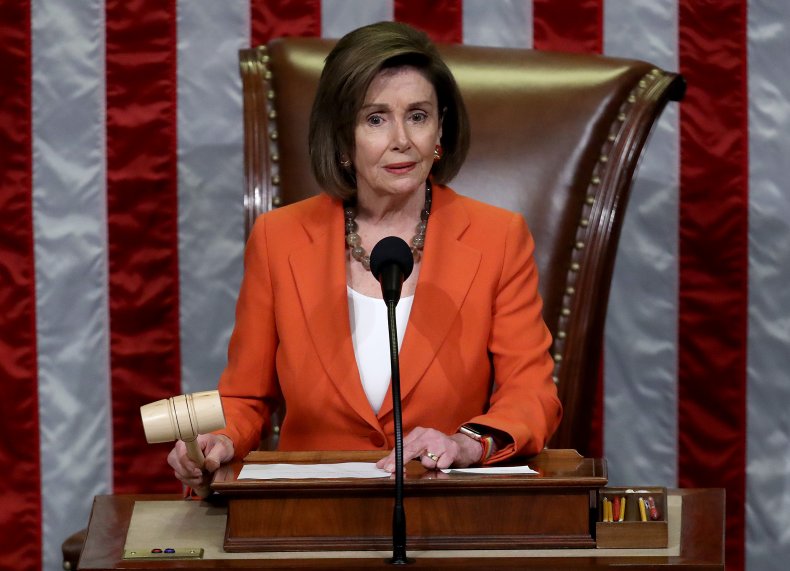 Meanwhile, an annual springtime surge of migrants has arrived at the U.S. southern border.
The migrant surge has usually caused problems for former presidents. However, Biden is facing especially sharp criticism from Republicans. Republicans have called the surge a "crisis" and said that Biden's push for more humane immigration policies have worsened it.
Republican Texas Governor Greg Abbott has said that Border Patrol Officers have already apprehended over 100,000 migrants trying to cross the Rio Grande Valley border this year. Last year, Border Patrol Officers arrested 90,000 such migrants all year, Abbott added.
The number of unaccompanied children crossing the border has also increased by 96 percent from the same time last year, according to U.S. Customs and Border Protection.
Progressive Democrats have taken issue with the conditions unaccompanied minors face at the border. Some 3,000 minors have been detained past the legal limit of 72 hours.
As the southern border begins gaining more public attention, Biden's disapproval rating has slightly increased.
Biden has said that his administration will try to reduce Central and South American migration to the U.S. through the development of an aid package that will encourage regional governments to "clean up their police, increase tax collection, fight corruption and create the opportunities necessary to convince would-be migrants to remain in their countries."
Newsweek contacted the White House for comment.