Biden Victory in South Carolina His First Primary or Caucus Victory Ever in Three Runs For President
Presidential hopeful Joe Biden just got one step closer to clinching the top prize, securing his first ever win at a primary or caucus with a stomping victory in South Carolina this weekend.
Over his career, Biden has made three runs for president. First in the late eighties, for the 1988 election eventually won by George H. W. Bush. Second in 2008 and third in 2020.
Biden's first attempt came to a close following allegations of plagiarism—which he admitted to.
News that he had embellished his academic record and lifted quotes from politicians—including British Labour leader Neil Kinnock—without attribution (later described as "an oversight," according to The New York Times) pressured the politician to pull out of the race in September 1987.
Biden, who was at the time a 44-year-old senator for Delaware, said he did so with "incredible reluctance." He added, according to CSPAN, "I'm angry at myself for having to put myself in the position of having to make this choice."
The Democrat attempted a second run at president twenty years later. After a poor showing at the Iowa caucuses, however, he stepped down from the race along with fellow senator Chris Dodd (D-CT).
Announcing his decision to drop out of the race shortly after coming fifth in Iowa, Biden said, according to NPR, "Let me make something clear to you, I ain't going away."
He did not. Despite some controversial comments about then-candidate Barack Obama (calling him "clean" and "articulate," according to NBC News), he later joined the Obama ticket and became vice president.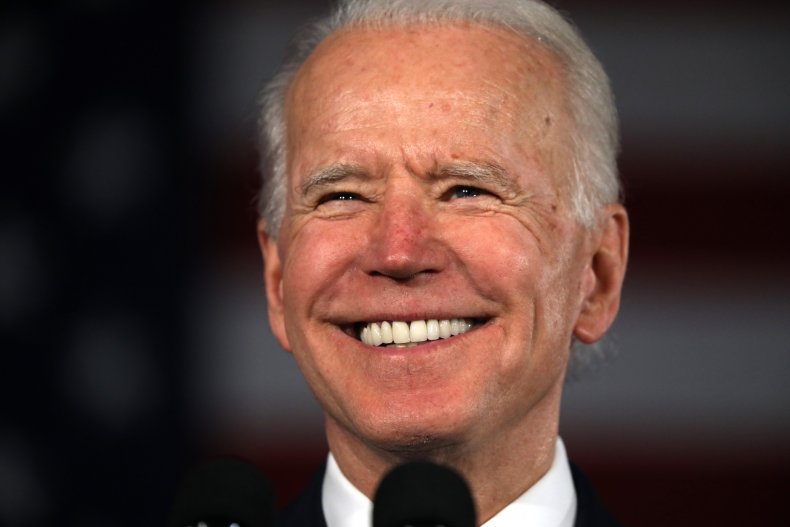 Biden's presidential career may be a case of third time lucky. This time round, he made it further than he has on either of his previous two runs—and, as of this weekend, he secured his first every victory in a primary or caucuses.
The former vice president has poured a lot of time and resources into South Carolina and it appears to have paid off. CNN exit polls suggest he fared especially well with black voters, older voters and moderate voters.
It is a long fought for and much needed win for Biden, who is running as the "most qualified" candidate but had failed to grab the victories he was hoping for.
In Iowa and New Hampshire, he trailed behind his rivals coming fourth and fifth respectively. He gained (some) steam in Nevada, coming (a distant) second to Bernie Sanders' first, but without a strong showing in South Carolina, Biden's chances at the nomination were looking precarious.
Fortunately for Biden, with almost 50 percent of the vote, his victory in South Carolina was decisive—and it puts him in a better position for Super Tuesday on March 3, 2020.
On Tuesday, the Democratic candidates will be competing for 1,357 delegates across 14 states, including Texas and California. The results of that night could be hugely illuminating as to who will eventually win the nomination, either securing Sanders' frontrunner status or tightening the race.
Biden goes into the week with the second highest share of delegates (48), behind Sanders (56). According to The Financial Times, Pete Buttigeig (26), Elizabeth Warren (8) and Amy Klobuchar (7) come third, fourth and fifth respectively, with the remaining delegates given out so far.
He told crowds, "Just days ago the press and the pundits had declared this candidacy dead. Now, thanks to all of you—the heart of the Democratic Party— we just won, and we've won big."