President Joe Biden has joined other Democrats in condemning Texas' six-week abortion ban after the U.S. Supreme Court refused to act on the law this week allowing it to take effect on Wednesday.
"This extreme Texas law blatantly violates the constitutional right established under Roe v. Wade and upheld as precedent for nearly half a century," Biden said in the statement. "The Texas law will significantly impair women's access to the health care they need, particularly for communities of color and individuals with low incomes."
The new law bans providers from terminating pregnancies once a fetal heartbeat is detected—about six weeks from conception, and a timeframe that opponents have argued many women are not aware that they are pregnant.
The law paves the way for "private right of action," essentially a civil penalty rather than criminal punishment for those who conduct abortions beyond the restricted timeframe. It gives private citizens the ability to bring lawsuits with $10,000 or more in damages against providers or anyone else who helps facilitate an abortion that violates the law.
Biden called that provision outrageous.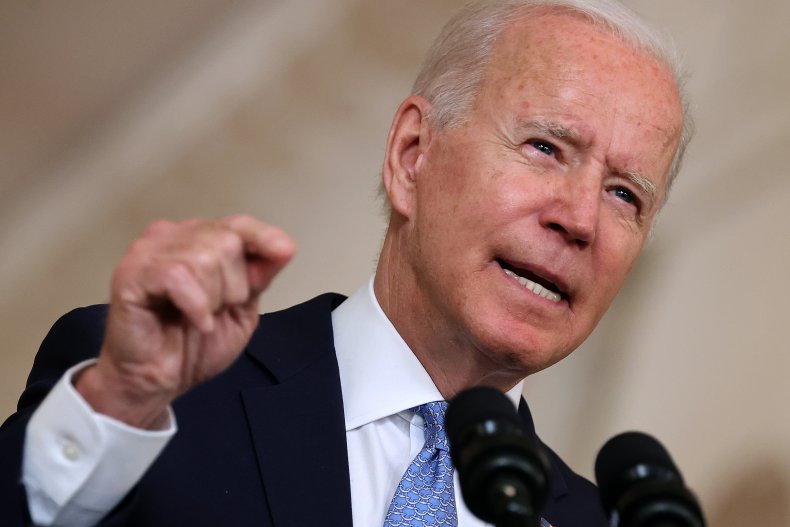 "Outrageously, it deputizes private citizens to bring lawsuits against anyone who they believe has helped another person get an abortion, which might even include family members, health care workers, front desk staff at a health care clinic, or strangers with no connection to the individual," Biden said. "My administration is deeply committed to the constitutional right established in Roe v. Wade nearly five decades ago and will protect and defend that right."
Texas Right to Life, an anti-abortion rights group, has launched a new website that encourages people to report anyone who violates the new law.
The group's spokeswoman praised the Supreme Court's inaction in a statement Wednesday.
"The Supreme Court has not ruled on abortionists' request to block the policy," spokeswoman Kimberlyn Schwartz said. "Texas is now the first state ever to enforce a heartbeat law."
The Supreme Court's decision to opt out of taking the case up before the new law took effect is seen as a possible bellwether for how the more conservative-leaning High Court will act on future cases of abortion restrictions. It goes against the court's previous positions that barred state laws that outlawed abortion before fetal viability, or 22 to 24 weeks.
It also could pave the way for other states to go the route of civil penalties, rather than enforcement by government officials.
Last year, the court narrowly struck down a Louisiana law that sought to require abortion providers have admitting privileges at a local hospital. The majority in the Supreme Court agreed that the law was too similar to a Texas law that previously had been rejected.