Biden Will Use 'Political Capital' to Raise Minimum Wage After Plan Dropped From Relief Bill
The White House reaffirmed President Joe Biden's commitment to raising the federal minimum wage after several attempts to include a gradual increase to $15 an hour in the COVID relief package fell apart.
"It is an issue that the president remains committed to. He wants the minimum wage to be raised. That's why he put it in his package," White House press secretary Jen Psaki said at a briefing on Monday.
Biden's $1.9 trillion "American Rescue Plan"—which also includes a third round of stimulus checks, expanded unemployment benefits and funding for school reopenings and vaccinations, among other measures—was recently passed by the House of Representatives.
But the minimum wage proposal hit a wall in the Senate due to budget reconciliation, a process being used to pass the legislation through a simple majority vote. Reconciliation prohibits the inclusion of the minimum wage hike, the chamber's parliamentarian ruled on Thursday.
Some progressives suggested Vice President Kamala Harris overrule the parliamentarian's decision, but the White House quickly shot down the possibility. Psaki reiterated on Monday that Biden and Harris, who both previously served in the Senate, "respected the history" of the chamber.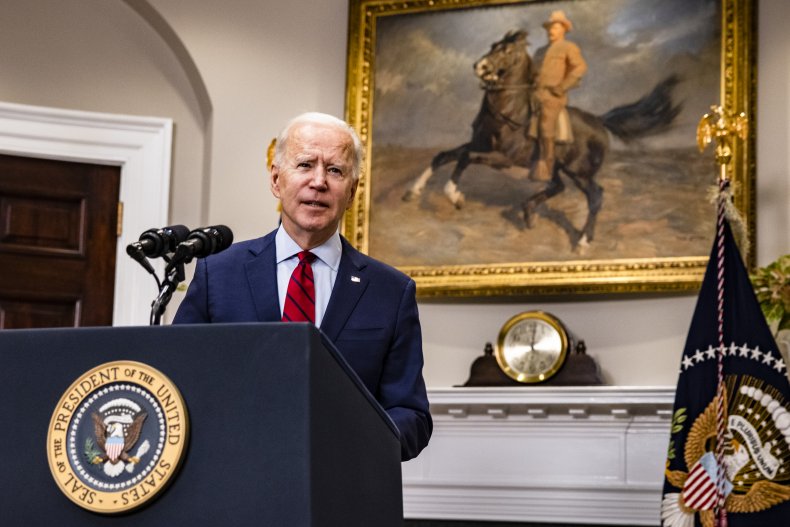 As a backup effort, senators Bernie Sanders (I-Vt.) and Ron Wyden (D-Ore.) floated the idea last week of raising workers' pay through tax penalties and other economic incentives for businesses. But the two Democrats reportedly abandoned the effort over concerns that working out the details would slow down the relief bill.
Lawmakers are facing a March 14 deadline to pass the sweeping bill, as key unemployment benefits are set to expire that day. Democratic leaders in both chambers have expressed confidence that the bill will be on Biden's desk for him to sign before that date.
When asked if Biden had a "Plan C" for raising the minimum wage, Psaki didn't offer specifics but said that Biden will work with lawmakers and use any leverage he has to make the proposal a reality.
"He's going to be in conversations, and we will be at a number of levels, with members of Congress with their staffs about the best vehicle moving forward," Psaki said. "But we don't have a clear answer on what that looks like at this point. It just remains a commitment and something he will use his political capital to get done."
Newsweek has reached out to Senate Majority Leader Chuck Schumer (D-N.Y.) as well as House Speaker Nancy Pelosi (D-Calif.) for comment on working with the Biden administration on an alternative route for raising the minimum wage to $15 per hour.