Biden's Age 'a Major Issue' in 2024 Reelection Bid: David Axelrod
President Joe Biden's age "would be a major issue" if he runs for reelection in 2024, said Democratic strategist David Axelrod in a New York Times interview published Saturday.
The election is more than two years away, but speculation about whether Biden plans to run for reelection has already begun as he faces low approval numbers, challenges to key parts of his agenda and high inflation.
Axelrod, a strategist who helped propel former President Barack Obama to victory in 2008, warned Biden's age could be a possible setback to his 2024 campaign. Biden, 79, became the oldest elected president in United States history when he won in 2020.
Throughout his tenure, Republicans have sought to weaponize his age to paint him as unfit for office, though his physician Kevin O'Connor maintained last year in a letter that Biden was "healthy," "vigorous," and "fit to successfully execute the duties of the Presidency."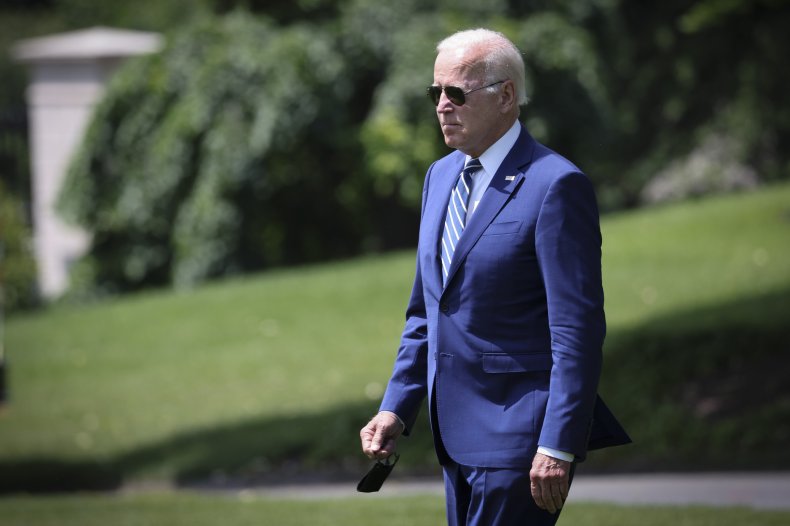 Biden 'Looks His Age'
Axelrod pointed to his age as "part of the reason" some voters are hesitant to give him credit for his achievements, which supporters say include the rollout of the COVID-19 vaccine, passing a wide-reaching infrastructure plan, and rallying support for Ukraine amid Russia's invasion.
"He looks his age and isn't as agile in front of a camera as he once was, and this has fed a narrative about competence that isn't rooted in reality," the Democratic strategist explained. "The presidency is a monstrously taxing job and the stark reality is the president would be closer to 90 than 80 at the end of a second term, and that would be a major issue."
The president has said several times that he plans to seek reelection, despite concerns about his age. However, polls have found that he may be in for a close election.
A Yahoo! News/YouGov poll released in late May found that Biden holds a narrow three point lead over former President Donald Trump, who has hinted he plans to challenge Biden again, in a rematch of 2020. Biden secured 42 percent of respondents, while Trump received 39 percent.
A 'New Crop' of Presidential Candidates?
Biden will be 81 and Trump will be 78 on Election Day in 2024—meaning attacks on their ages may prove to be futile against each other. Meanwhile, many voters have called for fresher candidates from both parties.
Reacting to Axelrod's remarks, Alyssa Farah Griffin, a former White House aide during the Trump administration, tweeted Saturday that it is "time for a new crop" of presidential candidates.
Vice President Kamala Harris leads in Democratic primary polls that exclude Biden, while Republicans have pointed to Florida Governor Ron DeSantis as a likely alternative to Trump. But with the election two years away, many other politicians also hope to run.
Newsweek reached out to the White House for comment.