Biden's Coming Executive Orders to Include Requiring Background Checks for 'Ghost Guns'
President Joe Biden is expected to include a federal directive mandating background checks for individuals purchasing "ghost guns" this week, alongside a wider series of executive orders addressing U.S. gun violence, the Associated Press reported on Wednesday.
Ghost guns are handmade firearms, which can be assembled without commercial serial numbers and sold to buyers who have not undergone background checks necessary for retail purchases. In the aftermath of two mass shootings that took place in Georgia and Atlanta last month, a group of Democratic state attorneys expressed concern about the lack of regulations effected to manage ghost gun sales in a letter to U.S. Attorney General Merrick Garland.
"This is not a theoretical problem: more and more, criminals are taking advantage of this loophole to obtain guns that are later used in crimes," the letter stated, noting that these firearms are untraceable given the absence of serial identification.
For additional reporting from the Associated Press, see below:
Biden has faced increasing pressure to act on gun control after the spate of mass shootings across the U.S. in recent weeks, but the White House has repeatedly emphasized the need for legislative action on guns. While the House passed a background-check bill last month, gun control measures face slim prospects in an evenly-divided Senate, where Republicans remain near-unified against most proposals.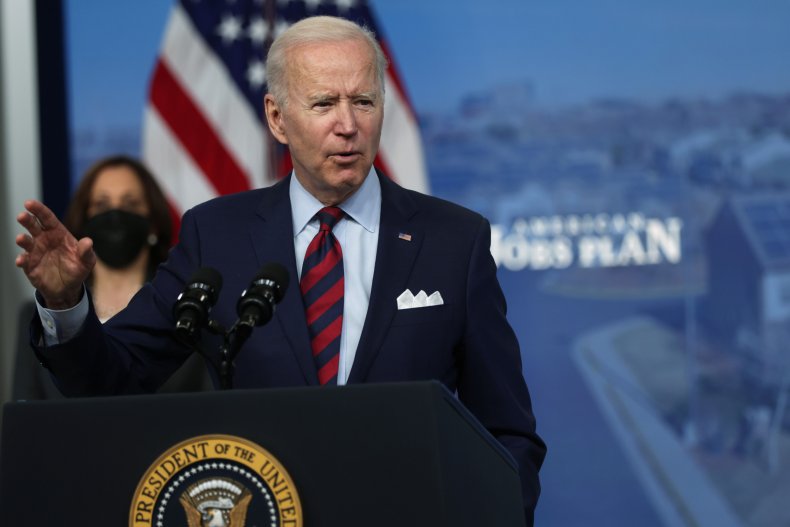 In addition to Biden's upcoming executive orders, he is also expected to nominate David Chipman, a former federal agent and adviser at the gun control group Giffords, to be director of the Bureau of Alcohol, Tobacco, Firearms and Explosives.
The president's plans were previewed by a person familiar with the expected actions who was not authorized to publicly discuss them. Biden will be joined by Attorney General Merrick Garland at the event.
The ATF is currently run by Acting Director Regina Lombardo. Gun-control advocates have emphasized the significance of the ATF director in enforcing the nation's gun laws, and Chipman is certain to win praise from them. During his time as a senior policy adviser with Giffords, he spent considerable effort pushing for greater regulation and enforcement on "ghost guns," reforms of the background check system and measures to reduce the trafficking of illegal firearms.
Prior to that, Chipman spent 25 years as an agent at the ATF, where he worked on stopping a trafficking ring that sent illegal firearms from Virginia to New York, and served on the ATF's SWAT team. Chipman is a gun owner himself.
Chipman and a White House spokesman both declined to comment.
During his campaign, Biden promised to prioritize new gun control measures as president, including enacting universal background check legislation, banning online sales of firearms and the manufacture and sale of assault weapons and high-capacity magazines. But gun-control advocates have said that while they were heartened by signs from the White House that they took the issue seriously, they've been disappointed by the lack of early action.