Biden's Criticism of Trump's Soleimani Strike Resurfaces After He Orders Syria Attack
President Joe Biden's criticism of the Trump administration's strike against a top Iranian general, Qassem Soleimani, last year has resurfaced following his operation to launch airstrikes in Syria.
"The last thing we need is another war in the Middle East," Biden said on January 5, 2020. "My greatest worry is: Does anyone have confidence that Donald Trump has thought through what the next steps are?"
Biden's remarks last year came after former President Donald Trump ordered a highly controversial airstrike that killed Soleimani in Iraq on January 2. Soleimani was a major general who led Iran's Quds Force, the foreign branch of the Islamic Revolutionary Guards Corps.
At the time, the White House said Soleimani had been the mastermind behind attacks on Americans during the past two decades and accused the general of further "plotting imminent and sinister attacks" against the nation.
Critics of the killing, however, said it nearly led to a war with Iran and created unnecessary tension in the Middle East.
"I spent my whole life doing national security and foreign policy...and the reason why President Obama picked me is because of my background in national security and foreign policy, and intelligence matters. You don't do things this way," Biden said last year in response to Trump's order to strike Soleimani.
Biden's criticisms have resurfaced a day after he ordered his first military action as president.
On Thursday, Biden approved airstrikes on Iranian-backed Iraqi militia fighters in Syria, in retaliation for a rocket attack on American troops in Iraqi Kurdistan earlier this month. The strike killed at least 22 people, according to estimates from the Syrian Observatory for Human Rights.
The Defense Department called the bombing in eastern Syria a "proportionate military response" conducted "together with diplomatic measures."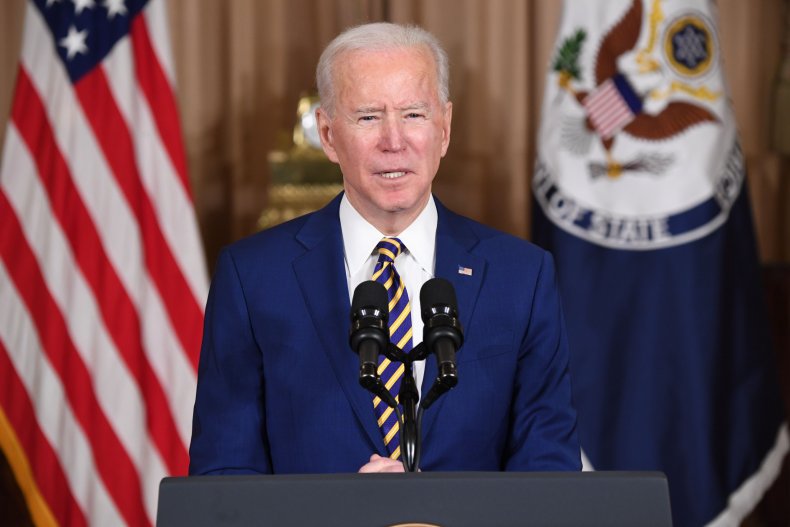 But Biden has since received backlash from some lawmakers, who said the strike was ordered without approval from Congress and view the action as going too far.
"I am deeply concerned about the legal justification of the airstrikes in Syria. Military action — in a country where Congress has not authorized war — is unconstitutional in almost all circumstances," Democratic Representative Ilhan Omar said in a statement.
Omar also quoted a 2017 tweet from the present White House press secretary, Jen Psaki, which questioned Trump's authority to launch strikes on a Syrian airbase following a chemical weapons attack against rebel forces.
"What is the legal authority for strikes? Assad is a brutal dictator. But Syria is a sovereign country," Psaki wrote at the time. Omar quoted that tweet Thursday and wrote alongside it: "Great question."
Thursday's operation was also criticized by Republican Senator Rand Paul, who tweeted Friday: "I condemn meddling in Syria's civil war. I also condemn attacking a sovereign nation without authority. What authority does @POTUS have to strike Syria? Perhaps someone should ask his @PressSec today?"
Responding to criticisms, the White House defended the action and said that the Defense Department had briefed congressional leadership before the strike.
"There will be a full classified briefing early next week, and sooner if Congress wants it," a National Security Council spokesperson told Newsweek on Friday. "The administration has been briefing the Hill at the member and staff level today."
The spokesperson added, "The strikes were necessary to address the threat and proportionate to the prior attacks."