A month and a half into his tenure, how is President Joe Biden's foreign policy looking? How does it compare to his predecessor? Is his administration open to doing things differently, or will U.S. grand strategy remain caught in the cold, hard clutches of primacy?
Avid supporters of President Biden point to a dramatic change in tone from the previous four years. On this, they are certainly right.
Biden has laced all of his foreign policy remarks with references to rebuilding U.S. alliances and partnerships. His advisers in the State Department, particularly Secretary of State Antony Blinken, have underscored just how strategically valuable traditional U.S. relationships in Europe and Asia can be as Washington pursues competition with China in multiple spheres.
Substantively speaking, the Biden administration took some early moves to put the United States on a more multilateral framework; almost immediately, Biden rejoined the Paris climate agreement, re-engaged with the U.N. Human Rights Council and expressed his intention to rejoin the Iran nuclear agreement.
But as much as the Biden White House may want to turn the page from Trump's tenure, U.S. foreign policy at large has remained relatively static. With the notable exception of cutting off U.S. military support for the Saudi-led coalition in Yemen and extending the New START agreement with Russia, Biden's foreign policy is more similar to Trump's than what his supporters may wish to admit. Indeed, on some issues like Iran, progressives are getting increasingly impatient with the slow pace of the Biden administration's diplomacy.
Leave tone and rhetoric to the side, the similarities between Biden and Trump thus far outnumber the differences.
On Russia, President Biden's tenor couldn't be any different from the previous administration. The White House described Biden's first phone call with Russian President Vladimir Putin last month as a stern, no-nonsense exchange. The not-so-subtle message: Biden, unlike Trump, won't be praising his Russian counterpart in his public remarks or clamoring for a reset in the bilateral relationship.
The actual substance of U.S. policy on Russia, however, hasn't evolved as quickly as the change of power in Washington. While the Biden administration made a big deal about sanctioning Russian officials in retaliation for last summer's poisoning of Russian opposition activist Alexei Navalny, it's not like slapping economic restrictions on the Kremlin is some unprecedented development in U.S. policy.
Trump may have been sunny toward Putin on a personal level, but his administration was anything but soft on the Russians—273 Russian entities were sanctioned during Trump's time in office. The Biden approach on the Russia problem will likely hinge on the same approach Trump's administration took over the course of four years in the White House: more sanctions on the Russian economy, the occasional cyberattack, rotational U.S. troop deployments to the Baltics and murmurings about keeping the door ajar to dialogue.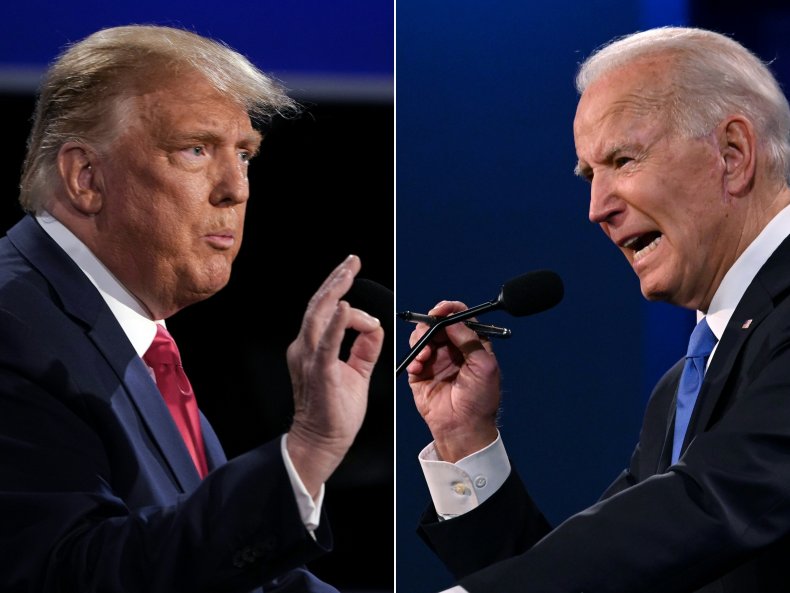 During the campaign, Biden's foreign policy team was harshly critical of the Trump administration's maximum pressure strategy on Iran—with good reason. It turns out that getting Tehran to fold on its nuclear program isn't as simple as scaring foreign buyers to stop importing Iranian oil, holding out for extravagant, unrealistic demands and working to bankrupt the Iranian economy.
The Iranians, ever resistant to foreign diktats, chose to resist U.S. pressure with pressure of its own by methodically increasing its own nuclear activities. By the time Trump left office, Iran's stockpile of enriched uranium was twelve times higher than before Washington withdrew from the nuclear deal.
Biden spoke about getting back to the negotiating table with the Iranians and repeatedly points out that he is more than happy to reenter the agreement if Iran begins fulfilling its commitments again.
A top-notch group of U.S. negotiators is being assembled to work the issue. Yet the very same maximum pressure strategy Biden rightly denounced remains in effect. No Trump-era sanctions have been lifted. The $5 billion loan Iran is requesting at the International Monetary Fund remains frozen, a product of Washington continuing to block the request.
While the Biden administration is permitting Iranian diplomats based in New York greater freedom to travel, this doesn't necessarily matter if diplomacy itself is still a long way off. Meanwhile, the symbolic U.S. B-52 fly overs in the Persian Gulf are proceeding as if nothing happened.
In fact, one can be so bold as to state that U.S. policy in the Middle East is the same as it ever was. Roughly 900 U.S. troops are still deployed in eastern Syria helping to guard minor oil fields, going out on occasional patrols, conducting training and advising missions whose time frame is essentially endless.
Biden's chastising of Crown Prince Mohammed bin Salman aside, the Biden administration appears to be as committed to defending Saudi Arabia as the Trump administration was. U.S. forces in Iraq continue to be in range of rocket attacks from the alphabet soup of Shiite militias in the country—and U.S. warplanes continue to drop bombs on Shiite militia positions in response.
Supporters of President Biden may look at this admittedly narrow snapshot and wave away the notion that Biden's foreign policy is similar to Trump's in any material way. We are, after all, only six weeks in.
Yet the facts are the facts: As it stands right now, the U.S. foreign policy of today is looking eerily familiar to the U.S. foreign policy of yesterday.
Daniel R. DePetris is a fellow with the Defense Priorities think tank, columnist at the Washington Examiner and a contributor to The National Interest.
The views expressed in this article are the writer's own.