Biden's Order Opening Dorms, Showers to Opposite Sex a Violation of Religious Liberties, College Says
A Christian college in Missouri is challenging a Biden administration executive order that could open gendered spaces—including dorms and showers—to transgender residents on campus.
College of the Ozarks, represented by attorneys from the Alliance Defending Freedom (ADF), on April 15 filed a lawsuit in federal court challenging a directive from the U.S. Department of Housing and Urban Development.
The directive was due to an order signed by President Joe Biden on his first day in office titled "Protecting and Combating Discrimination on the Basis of Gender Identity or Sexual Orientation," which required an interpretation of the word "sex" in the Fair Housing Act that would not discriminate based on gender identity or sexual orientation. Subsequently, the new reinterpretation means that women's dormitories, including dorm rooms and shared shower spaces, are open to both cisgender and transgender women residents.
But College of the Ozarks officials object to the rule change that they say forces religious schools to not only violate their beliefs but also punishes them because of their views about marriage and biological sex.
Originally established in 1906, College of the Ozarks is a private Christian liberal arts college with a vision that students pursue academic, vocational, Christian, patriotic, and cultural goals and that Christian faith is an integral part of life. With a student body of approximately 1,200, the college doesn't charge tuition but instead provides students with jobs on campus and other financial assistance, which enables them to work towards a degree. It also operates a K-12 grade school meant to provide a Christian education for both boys and girls.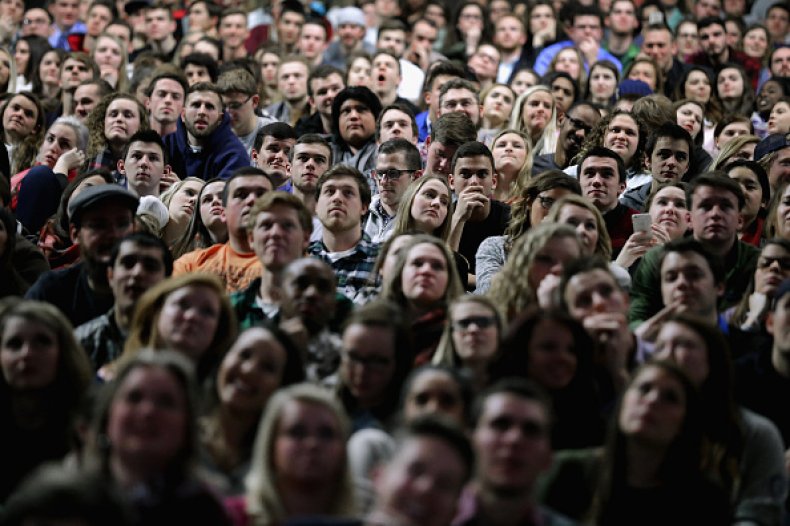 "Religious schools should not be forced to house biological men with females in matter of practice and as a matter of religious freedom," said Ryan Bangert, senior counsel and vice president of legal strategy for the ADF, told Newsweek.
The Arizona-based public interest law firm is committed to protecting religious freedom, free speech, parental rights, and the sanctity of life. It has been involved in several Supreme Court decisions including the Masterpiece Cakeshop v. Colorado Civil Rights Commission, which affirmed that an individual couldn't be required to provide a service or message that conflicted with his or her religious views.
Bangert also noted that punishment for not adhering to the new directive could be significant.
"If charges are brought, those fines could be substantial running in to the tens of thousands and hundreds of thousands of dollars," he said. He also said that the order was enacted by HUD with what he described as "breathtaking regulatory over reach."
"There a couple different pieces here—this isn't just an effort to force religious institutions to engage in activity that contradicts their religious beliefs. What HUD did here was they took a statute that historically prohibited discrimination based on biological sex and rewrote it to prohibit discrimination based on sexual orientation or gender identity. And they did so through regulatory fiat."
Bangert says the directive should have gone through notice and comment rulemaking required by the Administrative Procedure Act commonly called the APA. As the directive didn't, Bangert says it violates the APA.
Enacted on June 11, 1946, the APA is a United States federal statute that governs the way in which administrative agencies of the federal government may propose and establish regulations and grants U.S. federal courts oversight over all agency actions.
Newsweek reached out to College of the Ozarks' President Jerry C. Davis, but was referred to their legal counsel Alliance Defending Freedom. Davis wrote in a commentary titled Uncle Sam Does Not Belong in Girls' Dorms or Showers published in National Review on April 27, "that the Biden administration began taking rapid and successive actions that threaten our long-standing Christian beliefs and that could punish religious schools, organizations, and churches simply because of their biblical view on marriage and biological sex."
"This policy, advanced by President Biden, forces College of the Ozarks to decide between defending its religious liberty from government overreach or violating our core reason for existing. Young women should not be forced to share private spaces — including showers and dorm rooms — with men, and a religious institution should not be forced to betray its religious beliefs."
Bangert said the directive has other institutions on alert.
"A number of religious schools watching this dispute are very concerned," he said.
HUD declined Newsweek's request for comment.
Correction (5/10/2021, 8:15 p.m.): This article has been updated to reflect that College of the Ozarks was founded in 1906, not 1904.