Biden's Radical Shift on Abortion is Out of Step with Most Americans | Opinion
Throughout his presidential campaign, Joe Biden positioned himself as a moderate who wanted to unite the nation. The media worked hard to paint him as a sweet, devout Catholic grandfather. Now, as president, this supposed moderate unifier is pushing some of the most extreme and divisive abortion policies America has ever seen.
While polling shows the majority of Americans don't support such measures, Biden is pushing for taxpayers to fund the abortion industry overseas and pay for domestic abortions on demand. He has also proposed loosening restrictions on abortion by codifying Roe v. Wade.
With abortion-supporting majorities in both the House and the Senate, a vice president who prosecuted pro-life journalists as California's attorney general and a prospective secretary of Health and Human Services who was rebuked by the Supreme Court for trying to force pro-life pregnancy centers to advertise abortions, the president may just get what he's proposing.
Biden wasn't always this extreme.
When he entered the U.S. Senate in 1973—the year the Supreme Court ruled in Roe that women had a "right" to abortion—Biden publicly opposed the decision. "I think it went too far," he said at the time. "I don't think that a woman has the sole right to say what should happen to her body."
Back then, the Delaware senator was an early supporter of the Hyde Amendment, which bans federal taxpayer funding for elective abortions. In 1984, he supported President Ronald Reagan's Mexico City Policy, which prohibited the use of taxpayer dollars to support foreign nonprofits that commit or promote abortions.
In 1994, Biden insisted that "those of us who are opposed to abortion should not be compelled to pay for them." And when running for president in 2008, he said he was "still opposed to public funding for abortion."
Yet Biden has long since flip-flopped on all of those issues. Within days of his inauguration, he rescinded the Mexico City Policy by executive order. Now taxpayer dollars will flow freely to groups that conduct abortions overseas, such as the International Planned Parenthood Federation.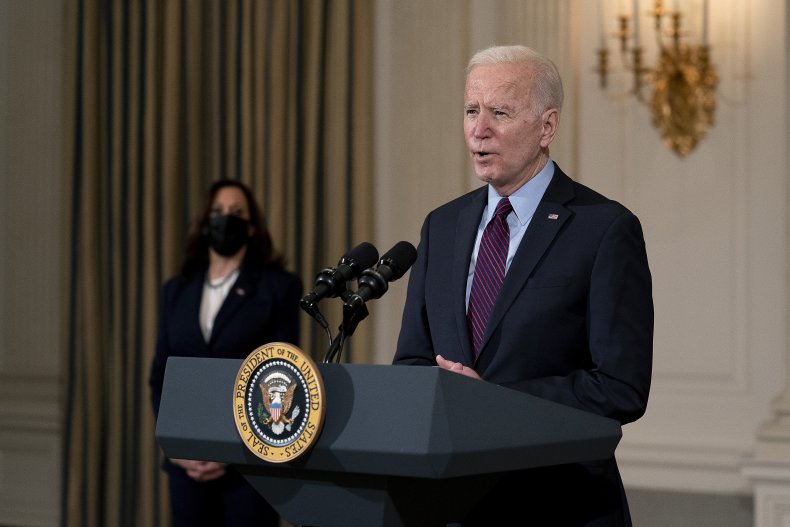 Biden has also promised to do away with the Hyde Amendment. This would open the door to taxpayers not just funding abortion companies, but directly paying for tens or even hundreds of thousands of abortions every year.
And on top of the more than $500 million that taxpayers are already forced to give Planned Parenthood each year, Biden plans to restore an additional $50-60 million a year by changing the rules of the Title X family planning program to allow funds to go to groups that make abortion referrals.
The Biden administration also reinstated funding for the United Nations Population Fund, which President Donald Trump had cut because of the organization's complicity in China's horrific forced abortion and sterilization programs.
In his abortion push, Biden will be aided by his vice president, who, as California's attorney general, initiated the investigation and eventual prosecution of pro-life undercover journalists David Daleiden and Sandra Merritt. Daleiden and Merritt had exposed several Planned Parenthood executives discussing harvesting and selling the body parts of aborted children. Then-attorney general Kamala Harris, who had substantial financial support from Planned Parenthood, refused to investigate the abortion giant for selling the body parts.
Biden will also receive help from his nominee for secretary of health and human services, current California attorney general Xavier Becerra. As attorney general, Becerra tried to force pro-life pregnancy centers to advertise abortion services and force churches and religious orders to pay for abortions and contraceptives under their health care plans.
Not surprisingly, the Biden administration's radical agenda is out of line with the beliefs of the majority of Americans. A January Marist poll found that although a majority of people identify themselves as "pro-choice," three-quarters of Americans—including more than half of those who are pro-choice—want significant restrictions on abortion, including limiting abortions to the first three months of pregnancy.
Additionally, nearly 6 in 10 Americans oppose having their tax dollars used to pay for abortions and an overwhelming 77 percent oppose using their tax dollars to support abortions in other countries.
While the Biden administration attempts to enforce its agenda at the federal level for the next four years, the pro-life movement will be fighting back in the states, working with pro-life legislatures to advance protections for preborn children and their mothers. We'll also make unprecedented efforts through public education campaigns to share the truth about prenatal development and the absolute cruelty of the abortion procedure on a living child.
We've already seen eyes being opened every day as more and more Americans learn the facts about abortion. It's only a matter of time before truth prevails and the American people push back against such an extreme agenda.
Lila Rose is the author of Fighting for Life and the President and Founder of Live Action. Follow her on Twitter @lilagracerose and Instagram @lilaroseofficial.
The views expressed in this article are the writer's own.