Big Boi's Guide to Atlanta—Strip Clubs, Restaurants and Bowling Alleys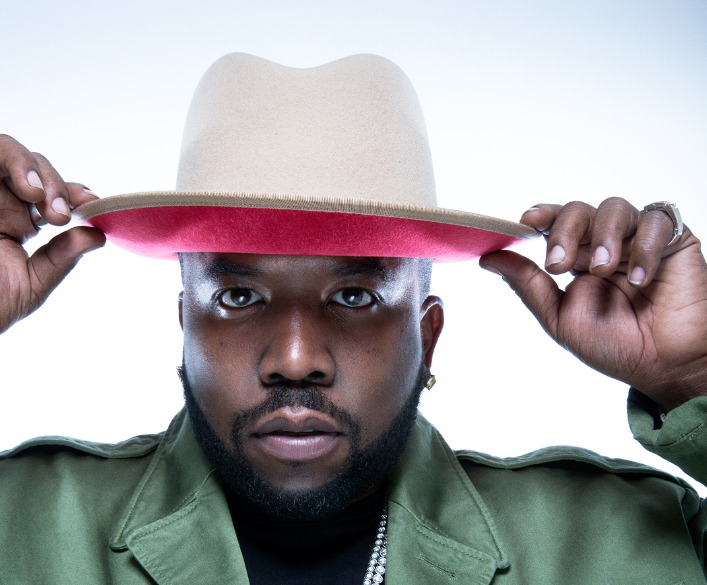 The Dirty South wasn't always known for rap. When Outkast first emerged in 1994, the southern hip hop scene was largely discounted in the music world. The duo's Atlanta upbringing felt like a liability.
"We come from a time when it wasn't cool to be from Atlanta," the rapper known as Big Boi tells me. They weren't cowed. The title of Outkast's debut album, Southernplayalisticadillacmuzik, explicitly nodded to geography. The animosity boiled over at the 1995 Source Awards, when Outkast won for best new rap group and drew overt boos from denizens of the East Coast rap scene. In a tense acceptance speech, André 3000 declared, "The South got something to say."
The proclamation proved true when the group's intergalactic ATLiens record arrived a year later, packed with little morsels of Southern pride ("If you like fish and grits and all that pimp shit..." goes the title track refrain). "We had to make them respect us," says Big Boi. "When we won best new artist and we got booed, that fueled the fire. That just made us go harder, know what I mean? Since then, it's got to be elite street jedi rap shit. It's got to be the cream of the crop."
Big Boi, whose real name is Antwan Patton, was born in Savannah, Georgia, and moved to Atlanta as a kid. (He met André in 1991, when both were attending Tri-Cities High School.) He still lives there today. It's a consistent muse, even post-Outkast. Big Boi's new solo album, Boomiverse, comes out Friday and features a funky cut called "In the South," in which he raps along with Gucci Mane and nods to his roots.
Things have changed since 1995. "Now Atlanta is the shit," he says. "It's the place to be, for music and film and television. That's our city and we proud of it. We're gonna rep it every chance we get." Asked which songs on the new record draw on the South as inspiration, Big Boi says, "The whole thing."
I spoke to Big Boi about his favorite spots in the ATL, from strip clubs to restaurants to bowling alleys. (Did you know Big Boi goes bowling? He does.) Here's his guide.
Spondivits​ (seafood restaurant): "It's by the airport. Some of the best steamed lobster and crab legs. It's my favorite because I haven't eaten beef and pork in over 24, 25 years. I'm just really [eating] chicken, turkey and seafood. Spondivits is definitely one of my favorites."
Marcel (steakhouse): "There's also this new spot that I went to not long ago with my family. It's like a French cuisine, but with a twist of American on it. Everything is good, from crab legs to the shrimp."
Waffle House (chain restaurant): "[I go to] either Chick-fil-A or Waffle House if I want something quick. You never can go wrong with a Patty Melt."
Blue Flame Lounge and Magic City (strip clubs): "We go to the Blue Flame periodically when there's something to celebrate. We always got Magic City, which is a staple in the city—one of the wonders of the world."
Related: The Dinosaur Jr. guide to Western Massachusetts
El Bar (club): "It's a nice little underground hip hop club where they've got some of the best DJs spinning. Lots of underground music."
MJQ Concourse (club): "MJQ—that's another spot, know what I mean? Just a lot of weirdos having a good time."
Charles' Disco (long-closed club): "The club that inspired [the 1998 Outkast song] 'SpottieOttieDopaliscious' was Charles' Disco. It was like the ghetto Studio 54 in Atlanta. Like, what Studio 54 was to New York. It was the place to be, with all the hustlers and the real seedy part of Atlanta. Teenagers used to sneak in there. We got exposed to a lot of stuff early in the Atlanta nightlife. It was dope, though."
Funtime Bowl (bowling alley): "I'm in a bowling league. I've been in the league on and off for maybe 17 years now. One of my buddies actually is the commissioner of the league. We share a lot of musical interests. He turned me onto, like, Apes & Androids. He was one of the first people that played Phantograms for me, too. It's, like, full circle. We're kind of like family. He's the same guy that designed the Big Grams logo, the new Big Boi logo. It's like a whole family effort. I bowl when I'm not out of town."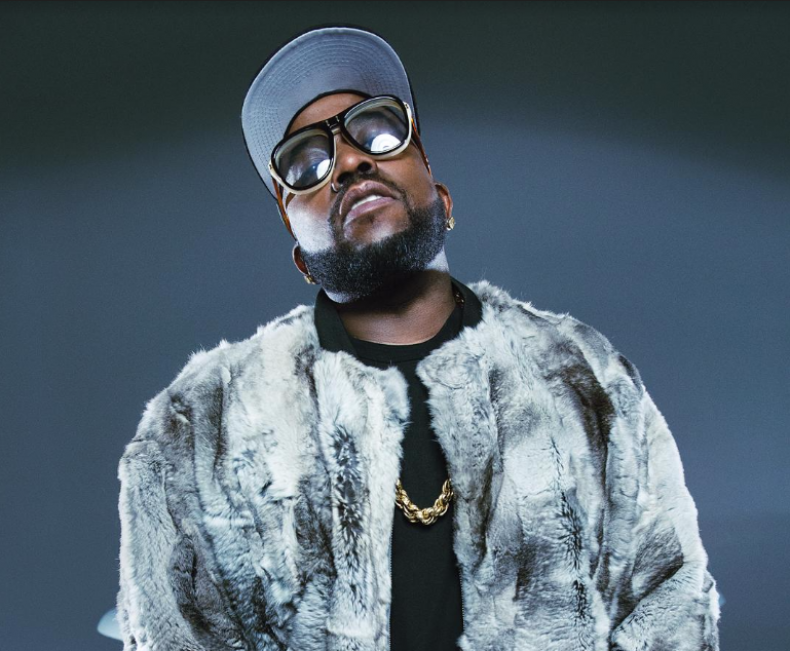 Big Boi's favorite thing about Atlanta: "Atlanta is economically one of the greatest places to live. Something that you get in L.A. or New York for like two million or three million, you can get in Atlanta for [much cheaper]. The cost of living is way lower and Atlanta's a big city, but there's also a lot of trees, know what I'm saying? So you can speed up life or slow it down as you please, depending on where you live at. And then the people are nice. You can walk down the street and say hello to someone and they speak back to you."
Big Boi's favorite fellow musicians in Atlanta: "Only Killer Mike. Killer Mike and Janelle Monáe. That's who inspires me."
Related: André 3000 talks Jimi Hendrix biopic, hints at solo album
Places that remind Big Boi of his youth: "Any place on Campbellton Road. Greenbrier Mall. Tri-Cities High School, where I met [ Outkast partner] Dré at. The old dungeon over the Lakewood where we all hung out, where the whole Dungeon Family started. I can go on and on. We used to hang out at [André's] dad's apartment or at my auntie's house. Then we started hanging out at the Dungeon with Rico [Wade] and them. We used to hang out, too, at Little Five Points and downtown Atlanta."
Does he still hang with André 3000? "Yeah, he lives between Atlanta and New York. I see him all the time. When I go to New York, he comes to see me. When he comes to Atlanta, we hang out. That's my brother, man!"