Previously: The Car Seat Headrest Guide to Seattle
When they're not making deafening noise, the guys in Dinosaur Jr. really enjoy serene hikes and retro department stores.
"It's totally farm country where we live," says Emmett "Murph" Murphy, the longtime drummer for the veteran trio, who lives in Northampton, Massachusetts. "There's no real cities nearby. The closet city would be, like, Springfield." Bassist Lou Barlow concurs: "I have this cool small-town experience that I haven't had since the late '70s, when I was a kid."
Formed in Amherst, Massachusetts, Dinosaur Jr.—whose thick, feedback-rich melodies bust eardrums as well as amplifiers—has been making western Massachusetts cool since the Reagan administration. Now older and richer, they're still there.
"There's a real tranquil quality," Murph says. "I lived in L.A. for a while. That's the one thing I always missed—the greenery, the space, the tranquility.… Especially when you're a musician and it gets hectic and you're traveling a lot, nature's a really good way to rejuvenate."
Barlow now lives in Greenfield, near the Vermont border. Frontman J Mascis—who declined to be interviewed—lives in Amherst, where the band's new album, Give a Glimpse of What Yer Not, was recorded. Murph and Barlow generously chatted with Newsweek about their local haunts. Be forewarned that this is probably the least punk interview ever conducted with a hugely influential indie-rock band.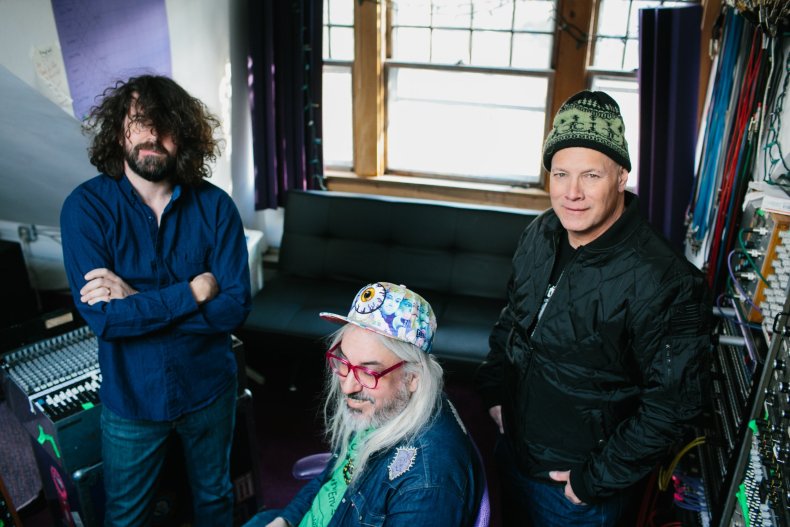 First up is Murph:
Berkshire East (Charlemont): "J [Mascis] and I are avid skiers. We're like an hour from Mount Snow and Berkshire East, which are great local snow areas. Especially Berkshire East. That's a real family-run place that we like to ski at.… I think biking and skiing are the big things that we share together. We still ski together a lot. Obviously we have long winters there."
Shelburne Falls (historic village in Shelburne and Buckland): "Lately I've been going to this place called Shelburne Falls, which is famous for the Bridge of Flowers, which is like a tourist destination. They filmed some movies there, because it's so picturesque. I do a lot of hiking up around Shelburne Falls."
The Green Bean (Northampton): "It's a breakfast place that's really organic. I kind of rotate around the same foods. I either eat that or Mexican or Indian."
Paul & Elizabeth's Natural Foods Restaurant (Northampton): "There's a place, Paul and Elizabeth's, that's been there literally since the late '70s. And it's still the same. The menu's the same. The decor's the same. It's a kind of hippie place. Hippie food. I used to go there when I was in high school, and I still eat there."
Newbury Comics (Northampton): "Once in a while I'll shop there. When we have friends visit us, they always want to go to Newbury Comics for some reason. But we don't shop too much there because we travel so much. We tend to hit record stores in other parts of the country. Main Street Records was a big Northampton record store in the '80s. They would order a lot of punk singles and records for [J Mascis]. Through J, I got a lot of knowledge about punk singles."
Bare Mountain (Amherst and South Hadley): "I've been hiking that for years. It's not a long hike. It's just really steep. And it's very scenic."
Skinner State Park (Hadley): "Back in the '20s, Gatsby days, they had a tram that literally ran up the mountain. There's still this really nice Victorian house on top of the mountain. You could go see classical music recitals. Those are probably the two big ones for me—Bare Mountain and Skinner Mountain. J is not a hiker. He's really into bicycling. He's been biking 8, 10 miles a day. He's really into the bike paths.… Lou, not at all. He doesn't [go hiking]."
Shutesbury, Massachusetts: "We used to practice at a friend's house up there. That has a lot of memories. There's hiking, there's swimming up there.… That was all stuff I was really into doing in the early days of the band. I was kind of the hippie of the band, I guess."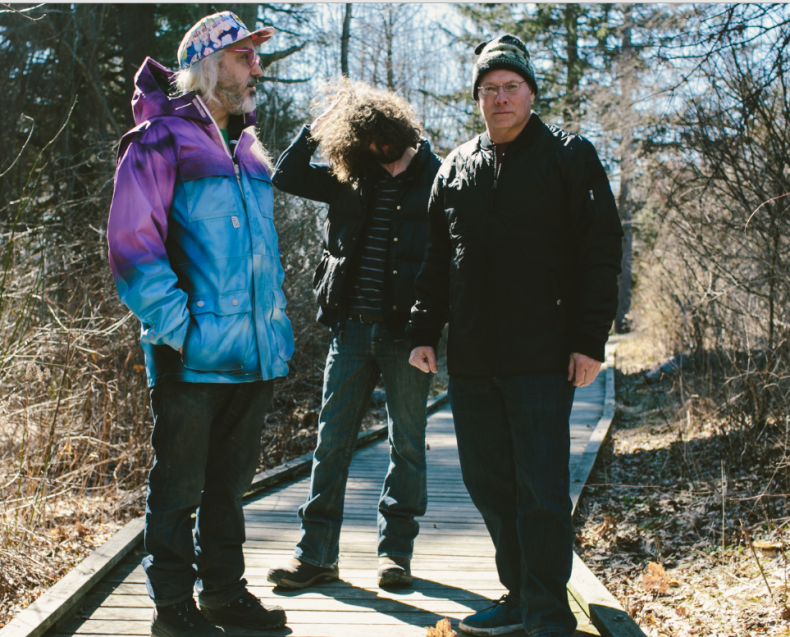 Then Lou Barlow, the bassist and occasional vocalist (who's also known for his lo-fi band Sebadoh), told us about Greenfield, his town 20 miles north of Northampton. Over the sound of his baby crying, Barlow talked up his favorite food joints and music stores.
John Doe, Jr. Used Records (Greenfield): "It's just a great used record shop. The guy who runs it, his name is Scott. He's actually got great taste. Like any good record store, there's so many artifacts. Just going through and thumbing through the stacks just brings back floods of memories every time I go there. There's a guy from NRBQ who came in and bought out half his country section recently. As the local residents move on from their vinyl collections, they sort of deposit them with him."
Replay Music (Greenfield): "There's also a great used music shop downtown. It's in an old bank building, which is kind of cool. It's where they sell all the woodwind instruments, like flutes and recorders. Whenever my kids have a passing interest in a musical instrument, I can go to this place and buy them a $10 ukulele or a recorder."
The Brass Buckle (Greenfield): "There's a cool little breakfast and lunch spot called the Brass Buckle. It has really amazing beet salad. For what it is, it's really tasty, healthy food. Whenever I go in there, I'm actually really surprised to see hipsters. It's a real working-class town, but then at the same time there's still a lot of old hippies in town. For instance, Northampton, a town really close by, has a very strong lesbian community. It's probably one of the first areas in the country that could be identified as that. There's a really strong alternative culture presence there."
Wilson's Department Store (Greenfield): "The downtown area has this little department store called Wilson's, which is like a small department store out of the '50s. It's kind of preserved in time. You have this department store that has a hairdressing salon in it and a gift-wrapping station. I bring people there, visitors from out of town—people are blown away by how trapped in time it is. The last time it was renovated would be possibly the late '70s or early '80s, and it bears a lot of that stuff stylistically. I've got a baby now, so I can buy pretty cheap onesies."
YMCA (Greenfield): "It's just one of those classic YMCAs, where it really is a center of the community. It's where you can get affordable day care. People of the whole economic thread of the county all use that place. I've got three kids now, so…"
Correction: An earlier version of this story identified the town where Dinosaur Jr. used to practice as Shrewsbury. The correct town is Shutesbury, not Shrewsbury.