Long-running favourite Big Brother is returning for another summer season, just months after Miesha Tate was crowned the winner of Celebrity Big Brother 2022.
After 23 seasons (plus three celebrity specials) fans are still enthralled by the reality TV phenomenon.
The concept may seem simple - a group of people live together in a house with their every move being recorded by an array of cameras and microphones - but with weekly eliminations and a grand prize of $750,000 on the line for the winning Houseguest, things are sure to get interesting.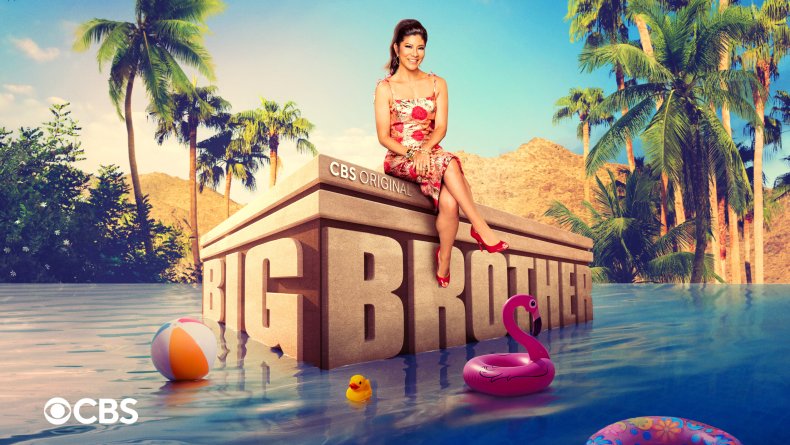 From the start date to where you can watch, Newsweek has everything you need to know about Big Brother 2022.
When Does Big Brother 2022 Start?
Big Brother 2022 will start on Wednesday, July 6, at 8/7c with a 90 minute episode. The bumper episode will introduce the new Houseguests to viewers as they make themselves comfortable in their new home.
After the premiere, the show will continue to air at its usual schedule of 8/7c on Wednesdays, 9/8c on Thursdays and 8/7c on Sundays.
CBS is yet to reveal when the final of the season will take place, but previous editions have lasted as long as 99 days.
Who Is in the Big Brother 2022 Cast?
Big Brother's official Twitter account has confirmed that the cast will be revealed on Tuesday, July 5.
Last year's cast included Derek Frazier and Tiffany Mitchell, as well as the season's winner, Xavier Prather.
Where Can I Watch Big Brother 2022?
Big Brother 2022 will air on CBS.
Episodes will then be available on demand on the CBS app and Paramount+ the day after the original airing.
Just like with Celebrity Big Brother, there will also be a live feed of the Big Brother house available via Paramount+, where fans will be able to keep up with what Houseguests are up to at all hours of the day.
A subscription is needed to access Paramount+. You can sign up for the Essential option for $4.99 a month (or $49.99 a year) or the Premium option for $9.99 a month (or $99.99 a year). The Premium option includes your local CBS station.
Who Hosts Big Brother?
Julie Chen Moonves will be returning as host of Big Brother 2022. The 52-year-old presenter has fronted Big Brother since it began in July 2000 and has shared her excitement over the show's return on her Twitter, along with a cryptic message suggesting she may be giving away some clues about the new season.
Fans have speculated that Julie's tweets suggest a beach theme for the new season.
Big Brother begins on CBS at 8/7c on Wednesday, July 6.