How to Vote on 'Big Brother' This Year
Big Brother 2022 is up and running – and as ever, Julie Chen Moonves had a few tricks up her sleeve. In the season's first twist, America will get to vote to save one houseguest this week.
The CBS show began Season 24 with a series of festival-themed puzzles that made Daniel Durston the first Head of Household. But it was another houseguest that held the most power over the season premiere.
Joe "Pooch" Pucciarelli was named the Backstage Boss in the Big Brother premiere, and had to name three other contestants to join him. He chose Paloma Aguilar, Alyssa Snider and Brittany Hoopes.
Big Brother viewers now have the opportunity to save either Paloma, Alyssa or Brittany from eviction next week. Here's exactly how this new twist works, and how BB fans can vote this week.
How Big Brother Fans Can Vote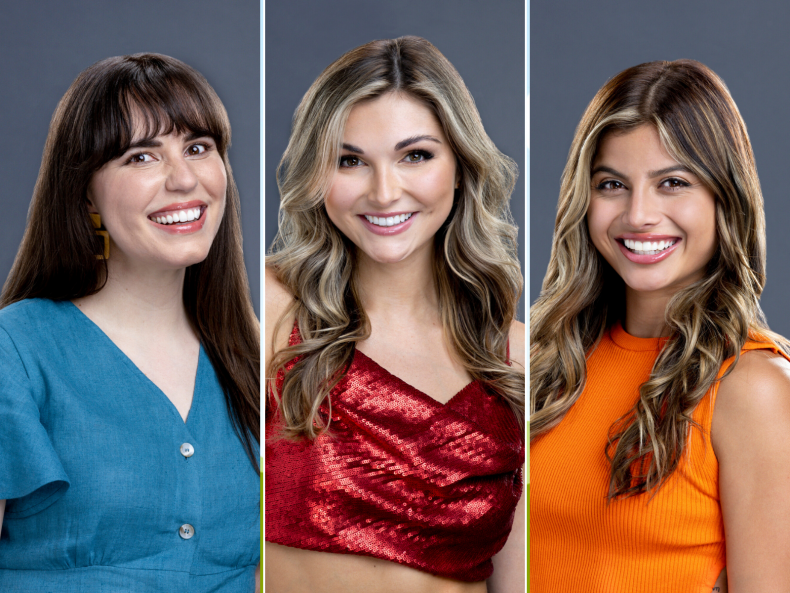 Voting for your favorite Backstage Houseguest could not be simpler. All you have to do is visit the website CBS.com/BBVote and click "vote" for the houseguest you want to save from elimination.
When you click on your preferred houseguest, you have to provide your email address and accept the terms and conditions. Each viewer has up to 10 votes, meaning you can either go hard for one houseguest, or share the love depending on who grabs your attention on the coming episodes of Big Brother 2022.
"America, it's up to YOU!," the website reads. "The three backstage pass holders are not guaranteed safety at the live show on [Thursday] July 14th, but you have the power to protect one of them! Vote for the Backstage Houseguest you want to keep safe this week!"
In this year's BB premiere, the houseguests each had to find a ticket in the house's backyard, fitting this year's music festival theme. These tickets split the houseguests into three teams – team merch tent, team piercing tent and team Porta-Porty.
Pooch, however, found the Backstage Boss ticket. This ticket puts the contestant on the sidelines of the show for the week, as they are unable to compete in any competitions or cast a vote on eviction night. He also had to choose three people to join him "backstage," which might have some repercussions for him further on in the game strategy-wise.
Backstage boss, however, does have some advantages. Pooch can't be nominated or evicted this week.
When asked to choose three fellow houseguests, he picked Alyssa and Paloma because they were the first out in their team's respective challenges. As team piercing tent did not have a first out, he selected Brittany.
Exactly what being "backstage" will mean this season has not been made clear yet. Chen Moonves did reveal, however, that none of them will compete in this week's competitions or be nominated.
The Big Brother host also warned the though they could not be nominated, the two who lost the public vote are still in danger of going home on Thursday.
In a poll conducted on the Big Brother Network, Brittany led the vote with 43 percent at the time of writing. Paloma trailed her with 35 percent, while Alyssa had 22 percent of the vote. However, with two shows airing before the eviction and the live feeds up and running, everything could change before the results of the vote are announced.
Big Brother Season 24 airs Wednesdays and Sundays at 8 p.m. ET on CBS and on Thursdays at 9 p.m. ET. The live feeds are streaming now on Paramount+.