Big Ed is single and ready to show off his life as a bachelor.
Ed Brown, better known as Big Ed, will appear on 90 Day: The Single Life, a new show on the Discovery+ streaming service that's dedicated to celebrating the single lives of former 90 Day Fiancé franchise hopefuls. But it doesn't sound like Ed will stay single for long. In a recent conversation with Us Weekly, the 55-year-old claimed that he's found a "wonderful girl."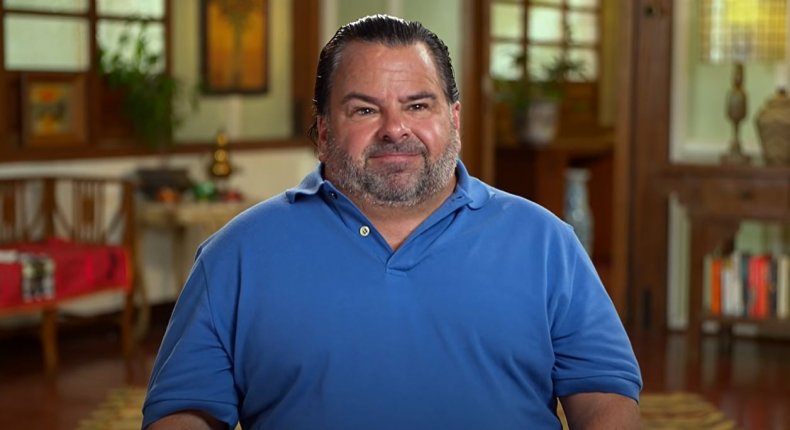 Big Ed has been polarizing among 90 Day fans, ever since he first appeared on Season 4 of 90 Day Fiancé: Before the 90 Days last year, because some of his questionable behavior and the age gap between him and his then-partner, Rosemarie Vega, who's 31 years his junior. TLC viewers will of course remember that Big Ed and Rosemarie had a wild split: She left him in the Philippines when he revealed that he didn't want any more children.
The pair had a tumultuous relationship to begin with, though, and the couple quickly became an Internet talking point, even among those who didn't watch the series. Videos of Ed were passed around Twitter and turned into memes all season long. Many found him to be a little... unsettling, given the age difference; others simply thought his relationship with Rose was amusing. (Ed's idea of a suitable gift for a partner? Deodorant and toothpaste.)
But their breakup was apparently devastating for Ed, who seemed to really think that Rose was his future. He recently told Us Weekly that he still managed to put himself back out on the market, by signing up for six dating apps. Ed did admit, however, that he didn't exactly have the smoothest time on the apps.
"I was on six different dating websites. I was catfished over 15 times. I had horrible, horrible luck," he said. Ed mentioned that there might be some reason for hope when it comes to his latest relationship, though. "We'll see what happens. It's still early. It's kind of another roller coaster of a journey, somewhat like the Philippines."
Ed also shared that a dating coach not only helped him to meet someone new, but helped him to get to know himself better, as well. "I hired a dating coach, which I got a lot of insight in who I am because one thing I revealed to her was who I wanted in a partner—you know, I wanted this, I wanted this and they don't have to love me," he said. "And she's like, 'Well, wait a minute. Why not? Like, why don't you think you deserve love?' So, for me, it was therapeutic. The show was really therapeutic. And I found somebody. ... She's a wonderful girl."
There aren't any traces of Big Ed's new girlfriend online just yet. It seems fans will have to wait to watch the series to gain true insight into his new love story.
The new spinoff program, 90 Day: The Single Life, is a Discovery+ exclusive series that won't air until February 25. Big Ed will be just one of six 90 Day alumni followed in the series as they return to the dating world.