'Big Little Lies' Could Return for Second Season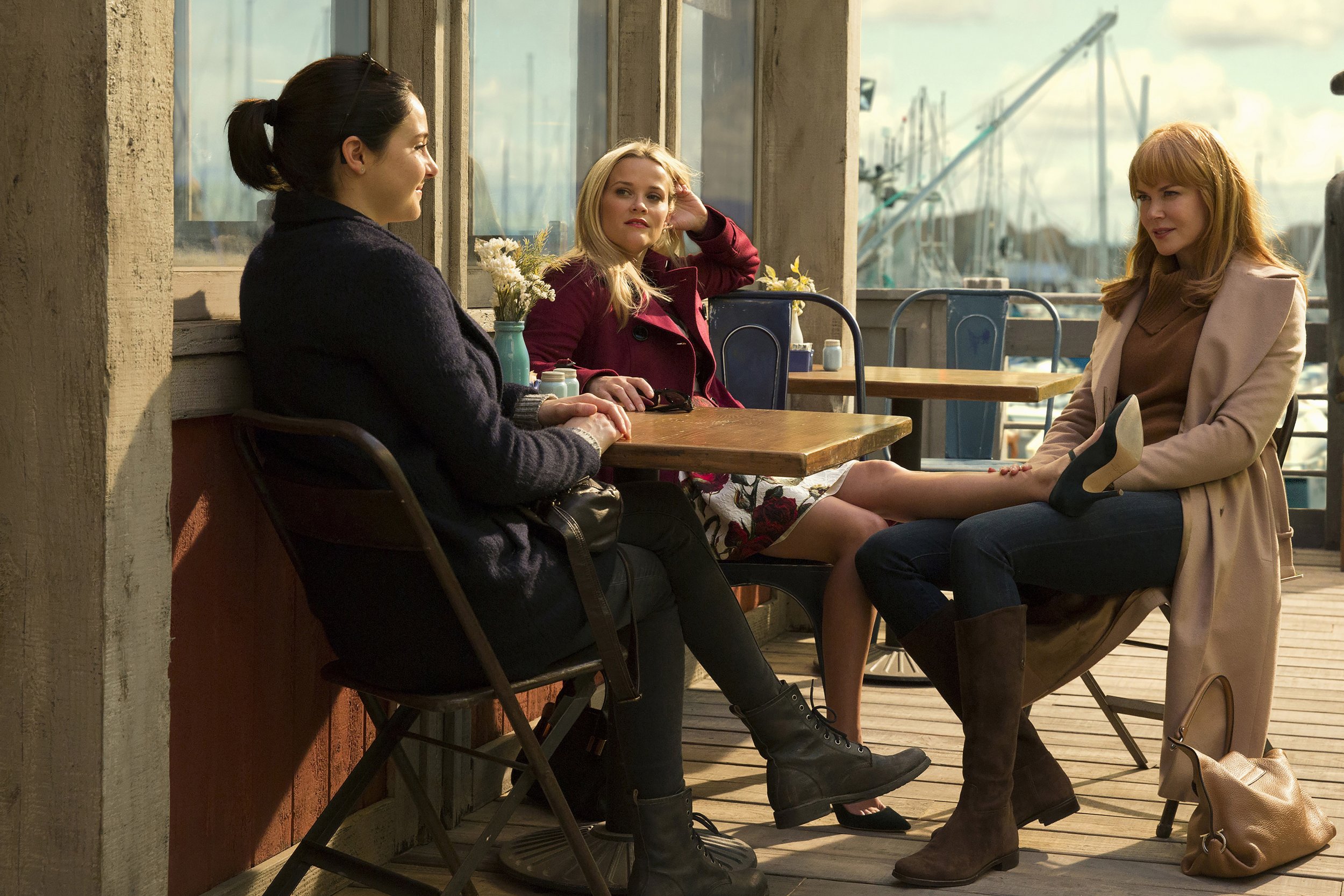 Big Little Lies fans, there may be hope yet for a return visit to scenic Monterey.
HBO scored its biggest drama hit since Game of Thrones with the compelling murder-mystery drama starring Reese Witherspoon, Nicole Kidman and Shailene Woodley, and based on the 2014 novel by Liane Moriarty. But Lies was always intended to be a one-off and covered the entirety of Moriarty's book in its seven-episode arc.
But now the limited series has proved a ratings winner and a critical favorite, Moriarty has revealed she's been approached about where to take the story next.
Speaking to Australia's Sydney Morning Herald, the author said: "The producers have asked me to see if I can come up with some ideas. I wouldn't write a new book but perhaps a new story and then we'll see what happens."
Lies was adapted for television by veteran screenwriter David E. Kelley of Ally McBeal fame and was brought to life on screen in sumptuous detail by Oscar-nominated Dallas Buyers Club director Jean-Marc Vallée.
Vallée, Witherspoon and Kidman all served as executive producers on the series and Witherspoon has actively encouraged her fans to ask Moriarty to revisit the show's central heroines, Madeline, Celeste and Jane.
Kidman previously told TVLine it would be a "beautiful prospect" to reunite with Witherspoon and Woodley if Moriarty and Kelley could come up with the right story.
Vallée, however, was not convinced that the show should continue. "There's no reason to make a Season 2. That was meant to be a one-time deal, and it's finishing in a way where it's for the audience to imagine what can happen," he told Vulture.
As for what shape a second season of Lies could take—given that the first was wrapped up rather neatly—Moriarty has some ideas.
The TV adaptation left out a large chunk of backstory about Zoe Kravitz's character, Bonnie, who, in the novel, was revealed to have been abused by her father growing up.
The Australian author told the Herald that this nugget "also leaves open the possibility of Season 2."