Netflix's list of hot new November releases includes Big Mouth Season 5– and love (and hate) is in the air at Bridgeton Middle School. And we mean that literally – the latest episodes see the cast visited by a series of "love bugs" and "hate worms" that look set to ratchet up the hormone level in the school even higher than it already is.
These new monsters are not the only new plot details viewers can expect from the new season of Big Mouth. The trailer also promises a puppet-fronted Christmas special that will "make a promise to you that no other Christmas special can" (spoiler alert: it is a pretty filthy promise)
Here's everything we know so far about the release date, cast, trailer and plot of the new episodes of the animated Netflix hit.
When is Big Mouth Season 5 coming to Netflix?
The release date for the new episodes is Friday, November 5, when all 10 episodes of the new season will be out.
As usual, the release time for these will be midnight Pacific Time. When it comes out where you are will depend on your time difference from America's west coast. Unlike some other countries, the United States is still in daylight savings time on November 5, which means that some territories will get the episodes an hour earlier than usual.
In the lead-up to the new episodes coming out, the first three seasons are streaming now on Netflix.
Who is in the cast of Big Mouth Season 5?
All of the regular cast members are set to return for these 2021 episodes. That means the following will be back:
Nick Kroll - Nick
John Mulaney - Andrew
Jessi Klein - Jessi
Jason Mantzoukas - Jay
Fred Armisen - Elliot
Maya Rudolph - Connie the Hormone Monstress
Jordan Peele - Ghost of Duke Ellington
Andrew Rannells - Matthew MacDell
Ayo Edebiri - Missy Foreman-Greenwald (replaced Jenny Slate in 2020)
In Season 5, some new actors are joining them. As Netflix is about to release a Big Mouth spin-off called Human Resources, they are set to introduce some of its main characters in the mother show.
These include Big Mouth writer turned cast member Brandon Kyle Goodman as Walter, the love bug of Nick who pushes him to go after Jessi. King of the Hill and Better Things' Pamela Adlon, meanwhile is Jessi's own lovebug that encourages her to pursue Ali (Ali Wong). Facing off against the love bugs are the hate worms, which include Hustlers star Keke Palmer as Rochelle.
Starring alongside all these stars are a few more notable comedy stars set to cameo this season. Adam Scott, Jemaine Clement, Kristen Schaal, Kumail Nanjiani, and Chloe Fineman are all set to appear.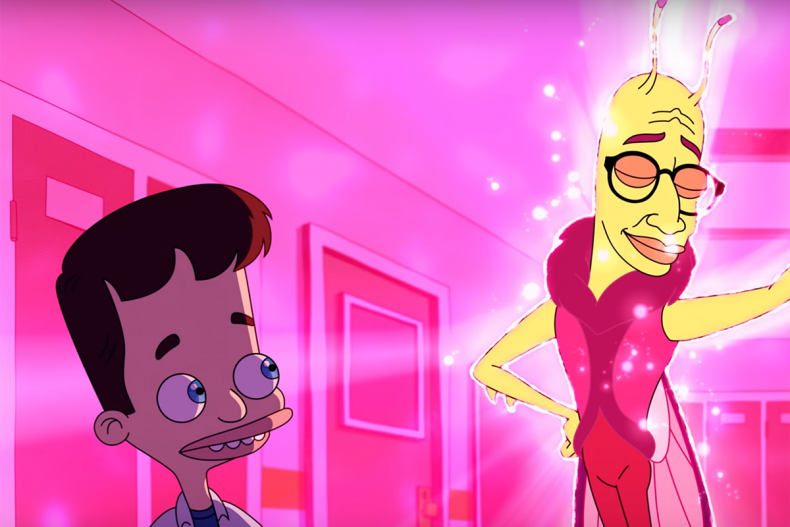 What is Big Mouth Season 5 about?
The official Netflix synopsis reads: "Love will f*** you up. Big Mouth Season 5 streams November 5, only on Netflix.
"Romantic confessions, angry tirades and vicious rumors fly as lovebugs and hate worms wriggle their way into the hearts of the Bridgeton Middle crew."
Speaking to the Independent, series creator Nick Kroll said of the new episodes, "they're at that age where you start to have kids falling in love with each other and having crushes. As we kept talking about love and hate, we realised it felt very resonant to us all right now. Even if you're not an adolescent kid with massive heartbreak, you can understand those feelings just because of where we are culturally."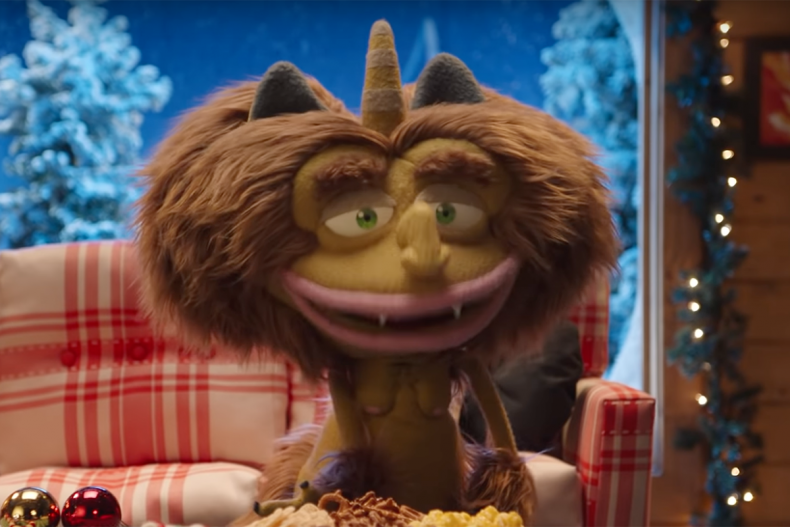 Is there a trailer for Big Mouth Season 5?
Indeed there is: The promo for the show was released on October 15.
As well as introducing the bugs and worms of the new season, the trailer also ends with a tease of the show's Christmas special – its first special since the Valentine's Day one that kicked off Season 3.
In the trailer, we see a puppet version of Maury the Hormone Monster (voiced by Kroll), who promises a festive special where, "we're gonna have a couple laughs, sing a few songs, and we're gonna make a promise to you that no other Christmas special can...tonight, you're gonna see Santa's....:
The scene cuts before we learn exactly what we are going to see, but knowing Big Mouth it is unlikely to be safe for work.