Big Tech is Making a Desperate Bid to Avoid Judicial Scrutiny | Opinion
Last year, Texas passed HB 20, a law that prohibits major internet platforms from discriminating against users on the basis of their viewpoints or beliefs. The law proceeds from a centuries-old legal tradition holding that some businesses—such as phone companies, airlines, restaurants, schools and hotels—must serve all people without discrimination.
Claiming that it has a First Amendment right to discriminate against users whose views it finds objectionable, Big Tech challenged HB 20 through its trade group NetChoice, which represents the interests of companies ranging from Google to the Chinese state-affiliated platform TikTok. It secured an injunction from an Obama-appointed district court judge in December. But last Wednesday, the U.S. Court of Appeals for the Fifth Circuit lifted a stay on the law, allowing it to go into effect while the court decided the merits of the legal challenge.
Rather than allow the judicial system to work itself out, however, NetChoice made an emergency appeal to the Supreme Court to reinstate the stay. It's relying on the Court's so-called shadow docket—a venue normally reserved for high-stakes appeals like execution stays, not the subtle First Amendment questions at play in this case. The state of Texas has less than a week to respond to NetChoice's application.
NetChoice's arguments border on the frivolous. The group outrageously claims that the Fifth Circuit's decision about the Texas law "contradicts bedrock First Amendment principles." But no reasonable person can dispute that the Texas law stands on firm ground—Supreme Court precedent makes clear that government can mandate common carriers and other businesses and entities, such as cable systems and universities, to host messages in a non-discriminatory way.
Further, the NetChoice application makes serious factual misrepresentations about HB 20. For instance, it claims that HB 20 would require platforms to carry and transmit unlawful speech, pornography, spam and material harmful to children. The law does no such thing, as it only regulates for conduct regarding "viewpoint," not content. Under the Texas law, platforms are free to censor nudity, obscenity, harassment and hateful conduct. How and what they censor simply must not favor one political party or ideological position over the other.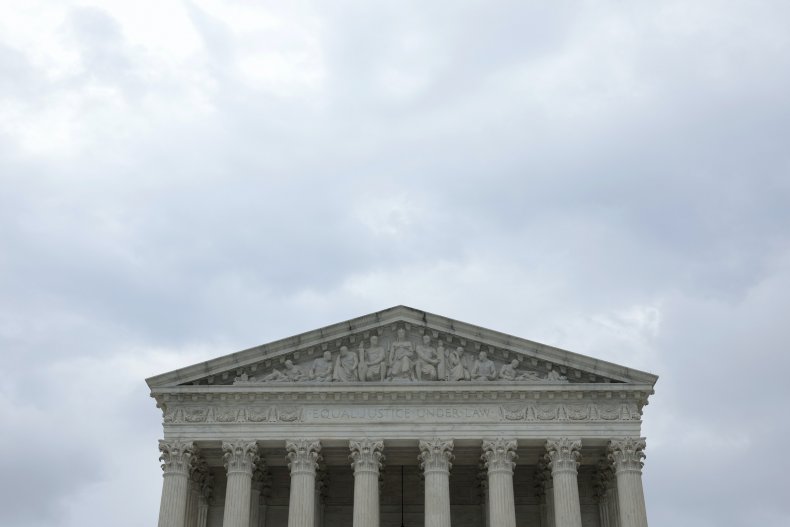 Regardless, the shadow docket's cursory review is not the place to sort out these factual matters. The shadow docket is meant to respond to manifest legal errors causing irreparable injury—like unlawful execution. Only urgent matters should receive this extraordinary review.
But there is no urgency here. The law provides for no damages, only injunctive relief. If the platforms believe the law is unlawful, all they have to do is disobey—with no legal consequence—until a court orders them to stop in a particular case. Only then is there even the smallest possibility of injury.
Big Tech is doing what it always does: using its seemingly limitless pool of resources to crush anyone who challenges it. And in this case, it's doing so while feigning the appearance of urgency and injury as a means of exploiting emergency procedures to ensure that essential legal and factual issues are ignored. It will no doubt be assisted by the legions of lobbyists and think tanks it pays to press its case on Capitol Hill and launder its self-interested corporate positions into free-market talking points.
Big Tech is attempting to avoid as much scrutiny of its positions as possible. An incoming wave of state legislation, federal legislators' new interest in changing the law and even the arguments made at the Fifth Circuit make clear that more and more people are not buying what Big Tech is selling. There is now overt skepticism from the Supreme Court on down regarding Big Tech's repeated claims that it is above the rules that apply to everyone else, from Section 230 immunity to consumer protection laws to antitrust enforcement. Rather than engage in that debate, however, Big Tech platforms simply marshal as many resources as possible to shut it down as quickly as possible.
If Big Tech wins, the Fifth Circuit will receive a clear signal that long-standing precedent, under which the Texas law is constitutional, is no longer good law. The Fifth Circuit judges will likely reconsider. In the process, the Supreme Court will have overturned precedent and changed the law, if in its judgement that's the right thing to do. But, particularly in matters that touch upon free speech and the essential institutions of our democracy, the Court should follow the normal procedures, allowing a thorough review of the law and facts.
Adam Candeub is a professor of law at Michigan State University and senior fellow at the Center for Renewing America. He served as an expert witness on the history of common carrier law in the NetChoice v. Paxton case. Rachel Bovard is the senior director of policy at the Conservative Partnership Institute and the senior tech columnist for The Federalist
The views expressed in this article are the writers' own.