Anonymous Tip Sends Ohio Deputies On Sting To Arrest Alleged Bigamist Married To Wife No. 4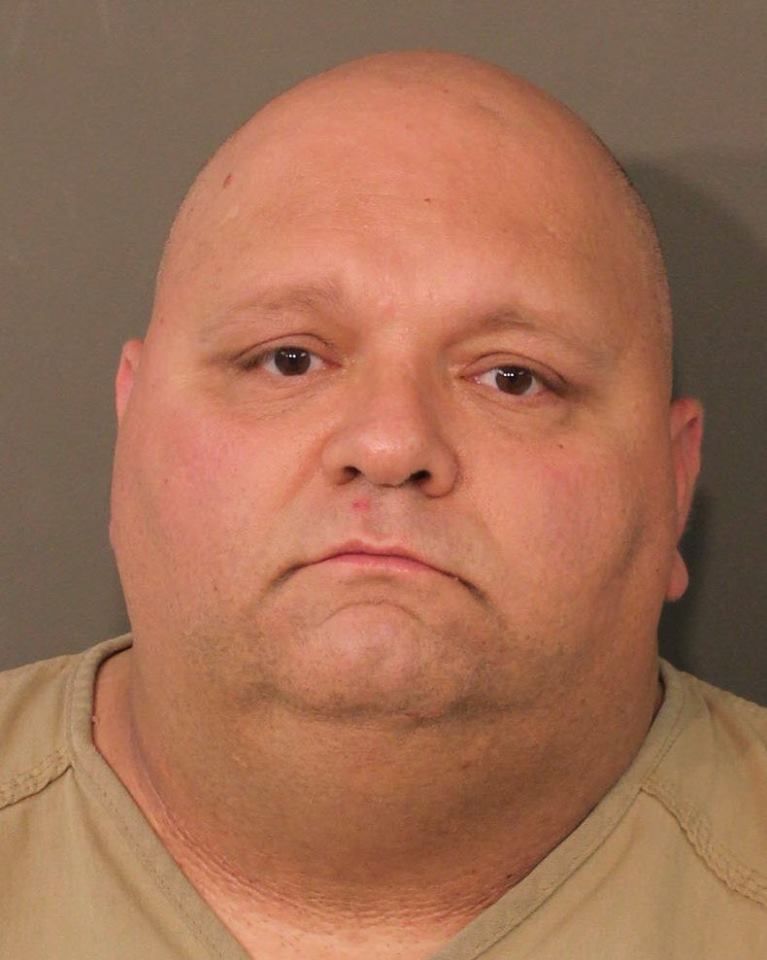 He was unafraid of commitment until he was indicted.
Michael Middleton's spree of hitching multiple spouses in several states came to an end last week when the randy Romeo was busted in Ohio during a pre-planned sting.
He faces an indictment for bigamy after allegedly taking on four women (and possibly more) to be his wedded wife.
The 43-year-old has been cooling his heels inside a Columbus, Ohio clink since last week after paving what appears to be his own Heartbreak Road for marrying multiple Mrs. Middletons, and allegedly fleecing and abusing them, according to an indictment and two wives and a relative of another that Newsweek interviewed.
Adding to Middleton's potential crimes and cruelty, it appears he may have committed the desperate move of stealing valor to earn the love of his most recent wife by fibbing he served his country as a U.S. Army soldier.
After Newsweek published its Feb. 7 report, a tipster phoned the Franklin County Sheriff's Office the next morning and advised the dispatcher to read the article. During the conversation, the caller explained that Middleton was in Columbus and posed a threat to one of his family members.
"He told her, 'This guy is wanted for several felonies in New England,'" Franklin County Sheriff's Office Chief Jim Gilbert told Newsweek of the anonymous tipster.
The dispatcher reviewed Newsweek's article, and the tipster told her, "This guy is here and trying to pull the same stuff," according to Gilbert. "He was worried about his family member's safety and sense of security."
He then let the dispatcher know where Middleton was going to be the following day.
So after confirming Middleton had outstanding warrants in both Maine and New Hampshire, a sting was arranged, the chief said.
"A couple deputies pulled him over in a traffic stop and took him into custody," Gilbert explained. "He didn't run, didn't fight and didn't deny anything."
On the arrest report obtained by Newsweek, Middleton was brought into custody on the sleepy Hidden Gate street near Alkire Road in Columbus at around 3 p.m. on Feb. 8.
Notably, the deputy marked the "Married" box on the report as "Yes."
The Franklin County Sheriff's Office listed Middleton's many charges ranging from the bigamy and domestic violence, to violating his conditions of release and DUI among others. Before his bigamy ding, Middleton was already wanted by Maine's York County on charges for domestic abuse. (The York County District Attorney's office is in the process of bringing Middleton back to Maine.)
The ladies man now has a bench warrant filed in Strafford County Court in New Hampshire to answer to allegations that he committed bigamy to three women.
So far, it's unclear if Middleton has retained an attorney and attempts to reach him or relatives were unsuccessful.
According to the Jan. 18 indictment filed in Strafford Superior Court, the prosecutor accuses the Old Orchard Beach, Maine man (who is originally from Tampa Florida) and being dubbed the "Cupid of Chaos" -- of "having a spouse and knowing he was not legally eligible to marry, he knowingly married" three women in three different states.
However, that number was upped by one after Ashley Middleton came forward confirming she was married to him as well in Kentucky back on April 11, 2016, according to the marriage certificate furnished to Newsweek by Ashley's sister-in-law Tiffany Collins. The thing is, Middleton had already taken vows with Katherine Middleton in Savannah, Georgia on Dec. 12, 2006, Alicia Grant in New Hampshire on Oct. 22, 2013, and another woman in Alabama on March 11, 2011, records show)
The certificate Ashley signed lists her living in Kansas City, Missouri.
"Ashley has never been out of Ohio," Collins said. "He is such trash."
Part of the sell to steal Ashley's heart was Middleton allegedly claiming he was a U.S. Army veteran.
"We have pics where he photoshopped his face," Collins said.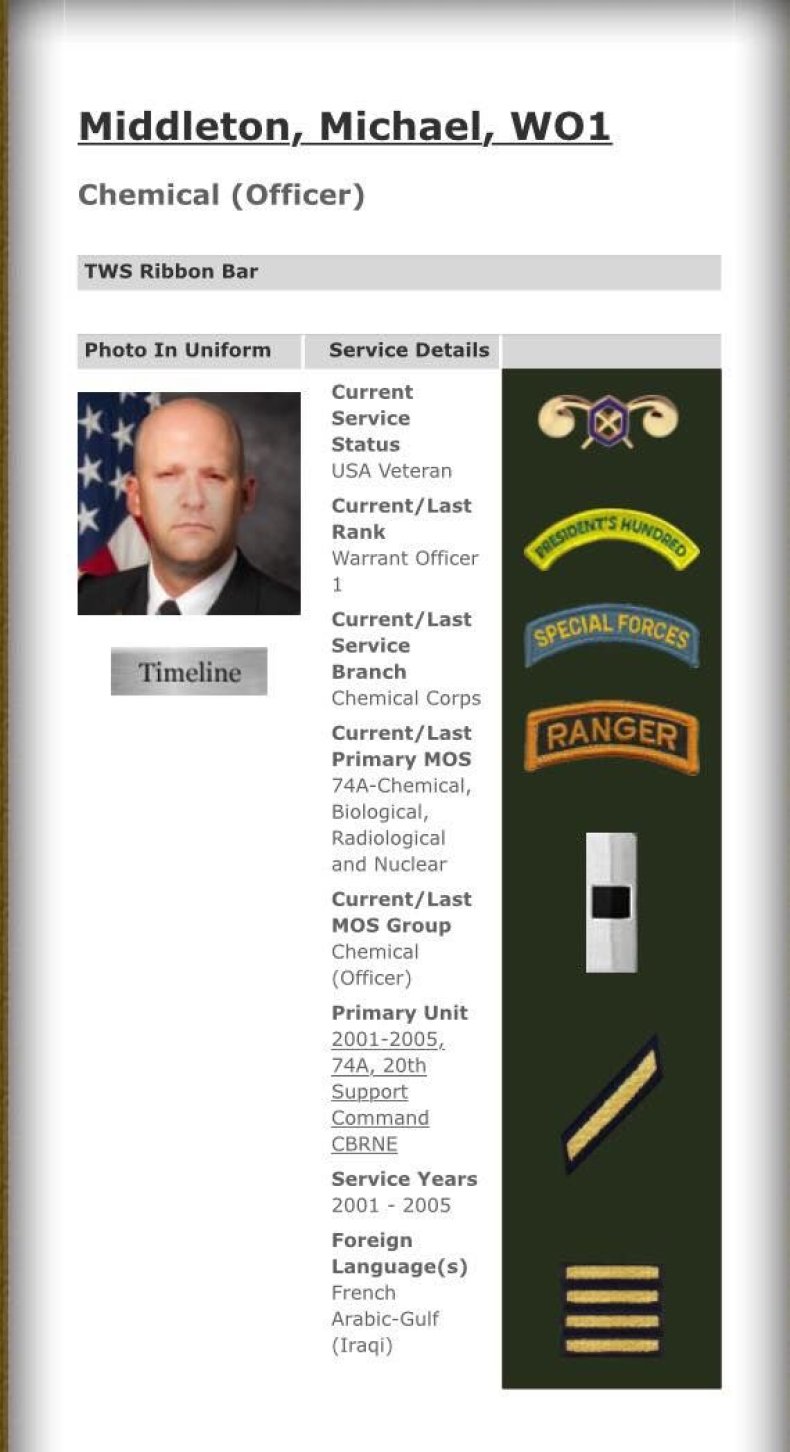 Indeed, at least two photos supplied to Newsweek show a man decked in snow-camouflaged tactical gear with what appear to be other hooded men.
And in another, a "Middleton, Michael" is listed as a Warrant Officer in the Chemical Corps who served from 2001 to 2005 sided next to Ranger and Special Forces patches and boasted speaking both French and Arabic.
The svelte-looking younger bald man -- closely resembles Middleton in better days, valiantly photographed in front of the American flag.
But it appears to be another con.
"The Army has no record of a Michael Dean Middleton having served," an Army spokeswoman told Newsweek.
Collins claims Middleton "was getting military discounts" such as knocking down the price of a service dog harness he purchased online.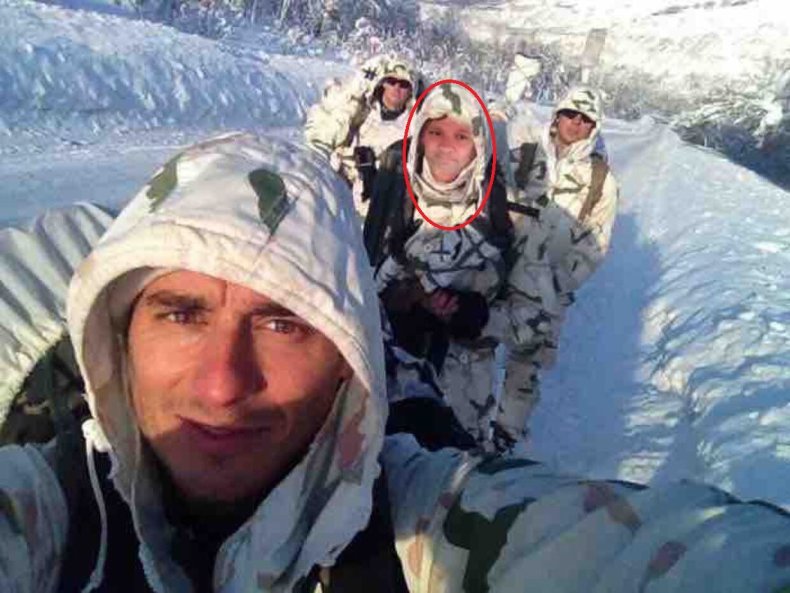 For Ashley, though, all she wanted in life was to be a mother. And with Middleton she got her miracle and delivered a baby girl she named Marissa.
But Collins said Middleton "took advantage of her ignorance" of Ashley as his bride, whom she admitted is "mentally delayed."
Specifically, Collins says Middleton forged Ashley's signature back in 2017 to put Marissa up for adoption in her faux Missouri residence and he allegedly "gave the baby up."
The overtrusting mother, now 25, was told by Middleton that their daughter was "in a safe haven because she is not right and Ashley couldn't care for her which is not true at all," according to Collins.
Even though Marissa is being raised by another family who adopted her, Collins states that her sister-in-law wants nothing more than to reunite.
"She is heartbroken," she said.
And so is Katherine Middleton.
Not only because she was allegedly scorned by Middleton, but she says she's been stuck as his wife since she can't find him to execute a divorce.
On her wedding night back on December 6, 2006, Katherine Middleton remembered sitting inside a backwater motel in Savannah, Georgia and sobbing while her groom was out getting sloshed on booze until he returned at around 2 a.m.
"He tore up our marriage certificate the same night," she said.
This honeymoon night was also when Middleton claims she turned into her husband's ragdoll.
"I'm crying and pissed the f--- off, and he kicks me in the gut," the now 36-year-old truck stop clerk recalled. "He told me 'Stop feeling sorry for yourself.'"
Two years later Middleton filed a restraining order on Middleton "because he was beating me too much."
Middleton joins a growing number of young women he wooed and tied the knot with the man who they say turned out to be a charlatan.
Upon learning Middleton's behind bars, his other wife of more than a decade Alicia Grant (who said Middleton milked her for $20,000 and kicked her before she left him) was feeling a rare respite.
Now that he's caught Grant hopes he faces the bigamy music when he's ultimately returned back to New Hampshire.
"I am hoping that other women he has victimized over the years will have the courage to come forward with their stories and to file in their respective states, criminal complaints for bigamy as well, even if they have gotten their marriages dissolved," the now 25-year-old told Newsweek.
Like Grant, Katherine Middleton cannot shake the agony wrought by being Mrs. Middleton.
"The last time I got a hold of Michael was when I had a child, but Michael was still my husband and to sign the divorce papers but he would never give me a stable address," she said.
With Middleton's caught, he will have a semi-permanent jail address in Maine (at least until he posts bail), and Katherine intends to try to finalize their divorce.
Katherine believes she is the first legitimate Mrs. Middleton because when she met her future husband through her sister, he "truthfully" told her he was divorced.
"That was true."
Sadly, perhaps one of the few truths Middleton offered.
In his courtship, Middleton remembered the man to be a god-loving "Prince Charming."
Decades later and after allegedly suffering various beatings, Katherine considers her husband a "Piece of S---."
The pre-nuptials started out in storybook fashion.
"He was sweet, he was thoughtful, he would give me my heart's intent," she said. They even had pet names; he called her "Walrus" and Middleton was "Snuggles."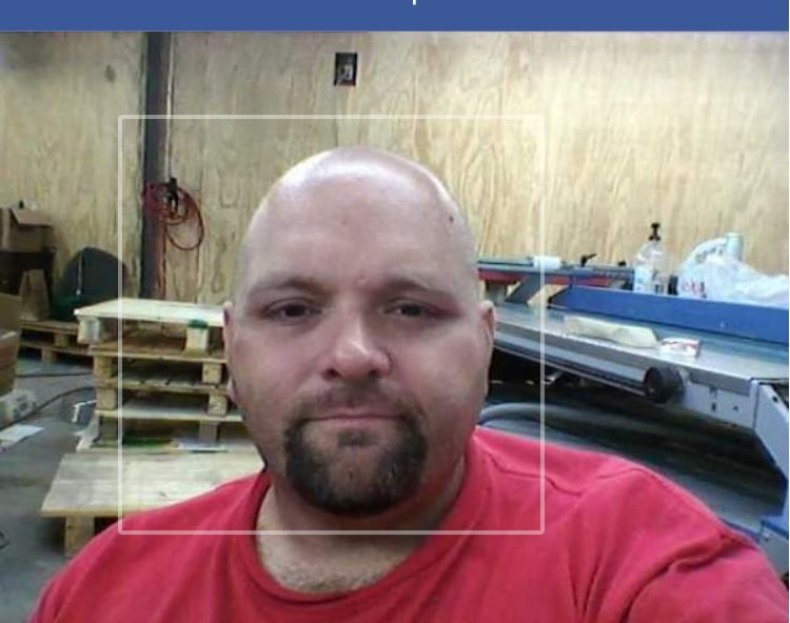 And Middleton seemed bonafide.
"He told me was from Maine and worked as a biochemist," the woman remembered.
They went to church on their first date -- she was a Pentecostal while Middleton was a Baptist.
However, as the newlyweds kept roaming from town to town as down and out vagabonds. And somehow Middleton wasn't getting any science gigs and working as a temp day laborer and a Subway sandwich shop manager.
"We were homeless," Katherine remembered.
And his alcoholism was becoming impossible to control.
"He would gorge," on bottom shelf 40-ounce beers like Steel Reserve and Evil Eye. "He just downed them. He didn't savor nothing."
During one night out at a bar when Middleton's drinking was especially reckless, Katherine said he "tried to get these men to go home with them."
"He offered me out to them at the bar," she said. "He wanted me to f--- them and I said no."
Katherine also remembered one time while they were driving through Maine in their used beater of a car, and Middleton allegedly kicked her out of the car as it was slowly rolling. "He opened the door and told me 'Get the fuck out,'" she said.
She was forced to walk alone for miles until she found a police station and filed a report.
To hear Katherine tell it, most of the memories with her husband land like booze-fueled verbal shellackings, where Middleton apparently punched, choked and she claims sexually attacked her. And even once threatened to commit suicide in a bathtub before he bailed on it.
"He would always abuse me," she said.
Katherine said that the man even likened himself to Satan.
"Michael had this saying, 'I am the devil,'" she said. "He'd say it when he was drunk."
For the many lows, Middleton often tried to dry out and keep his hands to himself; and proved he could stay that way.
"He would be sober for a little while," said Katherine. He would get a job and everything would be good.
"That whole week he would stop."
Middleton even managed to stay off the Steel Reserve for six months once and told Katherine, "You are the love of my life."
He would soon be back swilling and allegedly taking more swings at her.
Katherine freely admits she cracked a 40-ounce beer bottle over his head once to allegedly "stop him from choking me."
"I'm not going to lay down unless you pulverize me," she said.
Much of Middleton's source of fury came from his limited cash flow. "If I didn't give him money he beats the s--- out of me. And if I give him money he still beats me," she said.
While they were living in Arkansas, Katherine was putting in long hours working the front office of a hotel.
"I planned to leave him and I was saving $1,000," she said.
When Middleton learned about her money and the fact that he wasn't added to her bank account she claimed things turned physical again.
"He got mad," she said.
Katherine recalled one time came home one early morning after working a 12-hour shift, she set her purse down with her debit card next to it "like a dumb ass."
"I woke up the next morning and my card was in a different spot than where I left it," she said.
When she checked her balance, the $1,000 had been withdrawn.
"I called the cops and they told me because we were married there was nothing they could do about it," she said.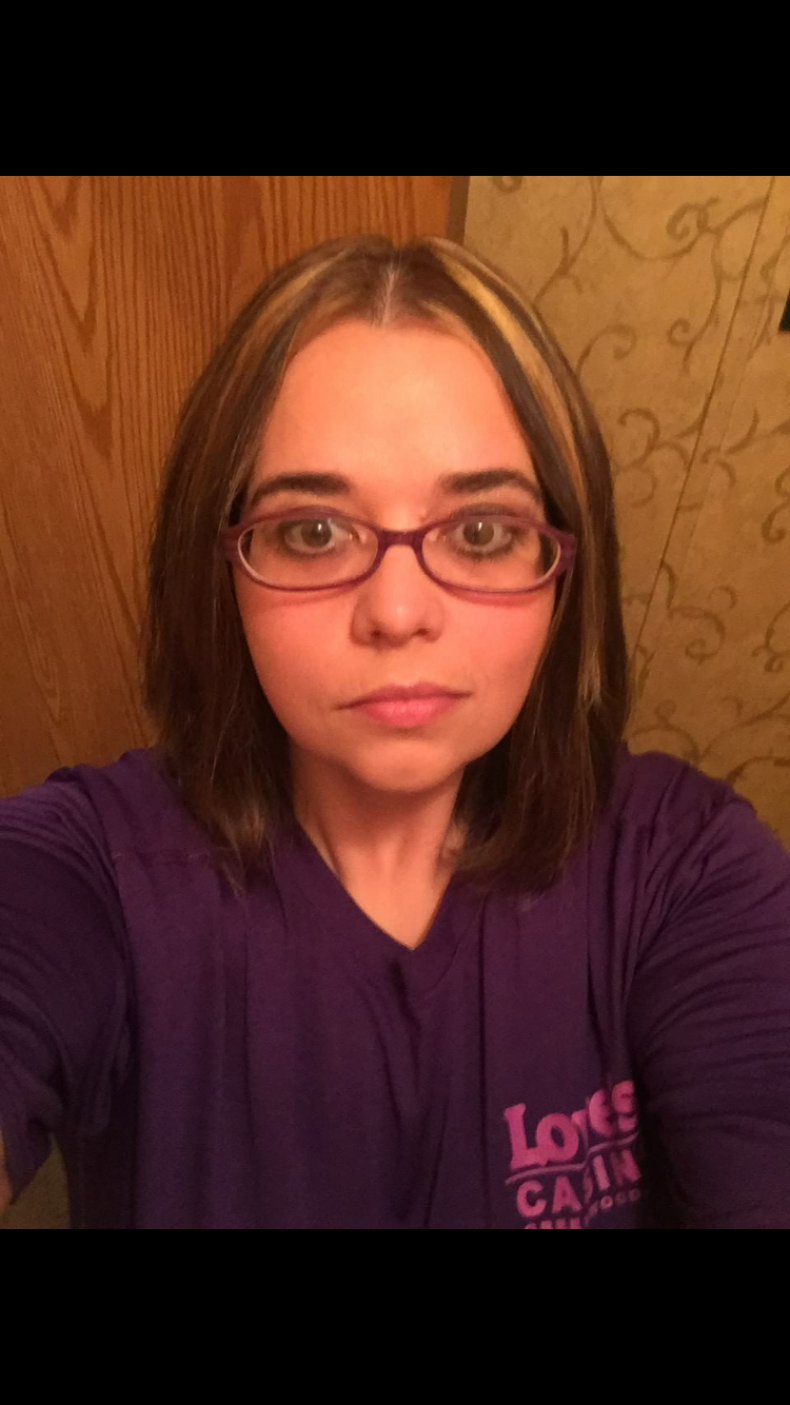 And she said that with the money, Middleton, who never bought her an engagement ring or a wedding ring blew her savings "on an engagement ring for a new baby mama."
By 2008, a fed up Katherine decided to once and for all confront him and told him she wanted a divorce. She said Middleton then took their dog Anubis (named after the Egyptian god who watched over the dead) and left.
He returned that night and after she embraced Anubis, she claimed Middleton went ballistic. "He started in on me, 'You can greet the dog, but you can't greet your husband,' she remembered him shouting.
She said she called the police that night after yet another beating and left the state.
Katherine has kept moving around but attempted to keep tabs on Middleton. By her count, Middleton's married more than four wives and has many kids with them and some girlfriends he didn't marry.
Three years ago, Katherine managed to find her husband after foing some online sleuthing. In one text message exchange dated May 12, 2016, Katherine called Middleton out on his "bigamy: and semi-joked she wanted to book him on the "Jerry Springer Show."
"...u keep committing bigamy…" she wrote him.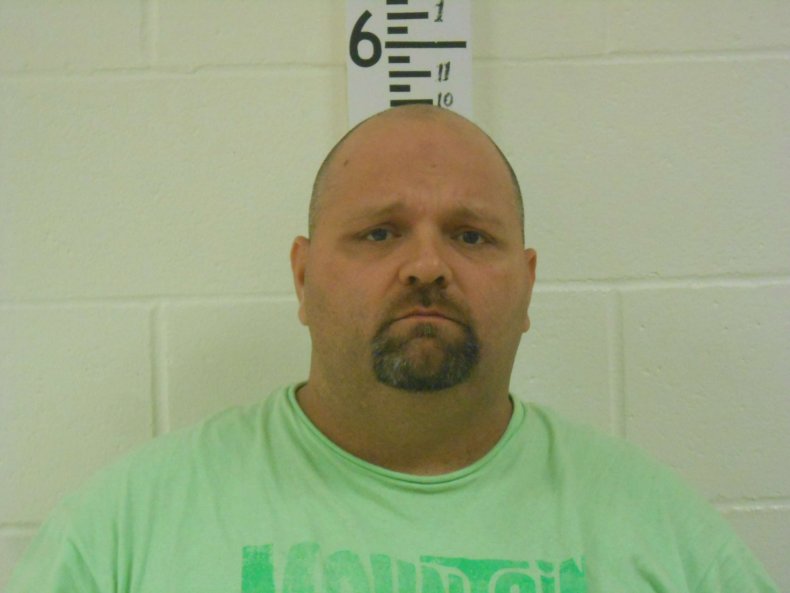 Her husband responded in a text claiming he "filed for a divorce a year ago."
"... so you're[sic] divorced and free to do whatever the f--- you want," he allegedly wrote to her. "...how about leaving me the f--- alone and stay out of my life. [sic] You have no place in it anymore and don't you have enough to worry about taking care of your kid?[sic]"
Today, Katherine only wishes she could turn back the hands of time to nix her matrimonial blunder or at least leave after she said, "I do."
"I should have left my honeymoon night."