The 30 Biggest Box Office Hits of the Last 30 Years
Money talks in Hollywood, and for all the movie awards and critical acclaim, there's still only one way to judge a blockbuster: the box office takings.
And in general, films that fill the most seats in cinemas are the movies that cost the most money to make.
Newsweek reveals the 30 biggest U.S. box office hits from the past three decades—including several surprising entries tucked-in amongst the big-budget blockbusters.
2020: Bad Boys For Life ($204,417,855)
The Bad Boys Mike Lowrey (Will Smith) and Marcus Burnett (Martin Lawrence) return together for one final ride.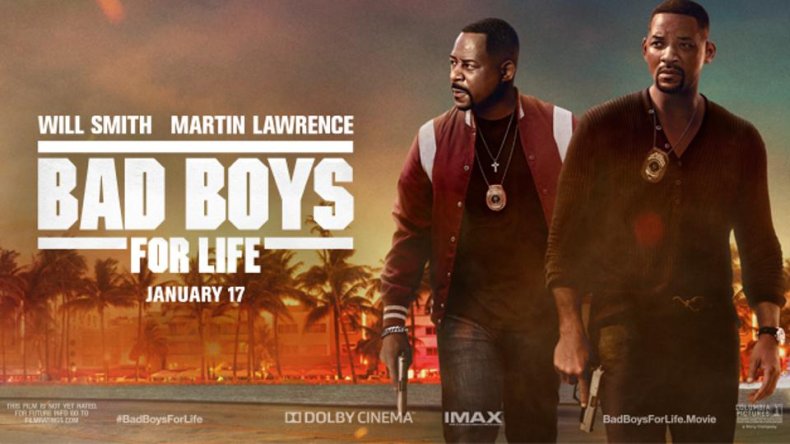 2019: Avengers: Endgame ($858,373,000)
The end of the Marvel Cinematic Universe era was too much for just one movie. And while its Infinity War predecessor is a pretty action-packed adventure, Avengers: Endgame was both a critical and commercial one-off.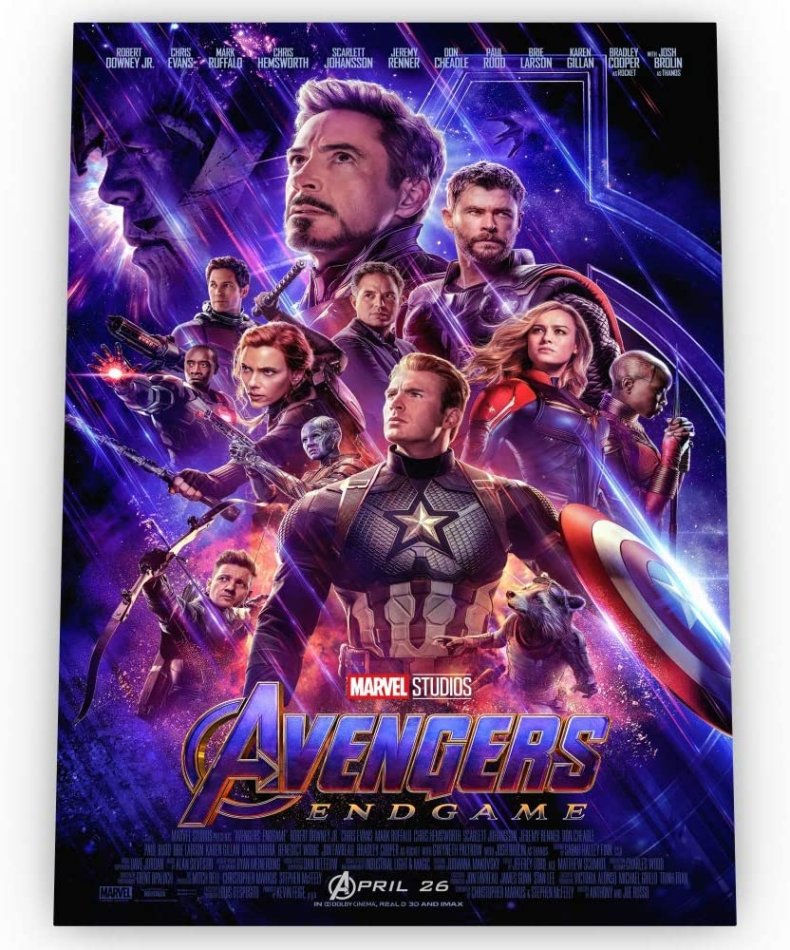 2018: Marvel's Avengers: Infinity War ($652,501,497)
This lead-up to the game-changing second part (see above) finds the Avengers battling to stop Thanos (Josh Brolin), an intergalactic warlord, from obtaining all the Infinity Stones.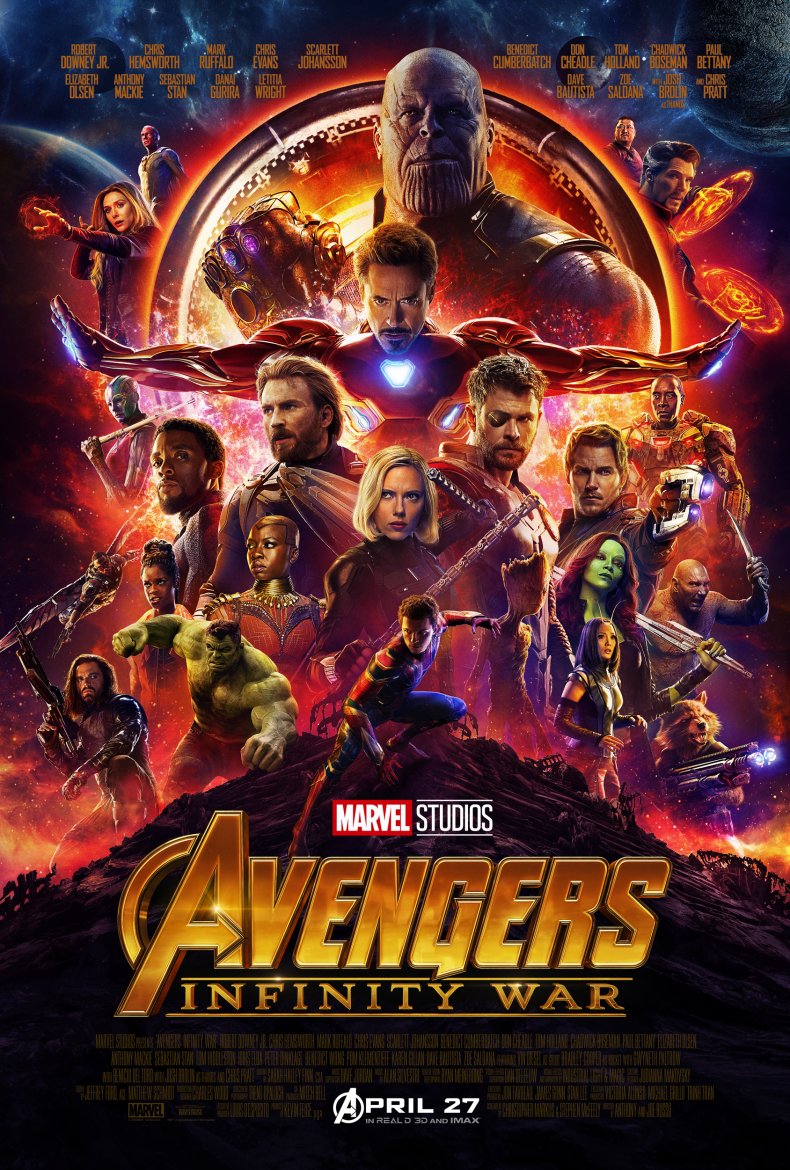 2017: Star Wars: The Last Jedi ($633,905,189)
This Force Awakens sequel has been described as a phenomenal and exciting piece of blockbuster filmmaking.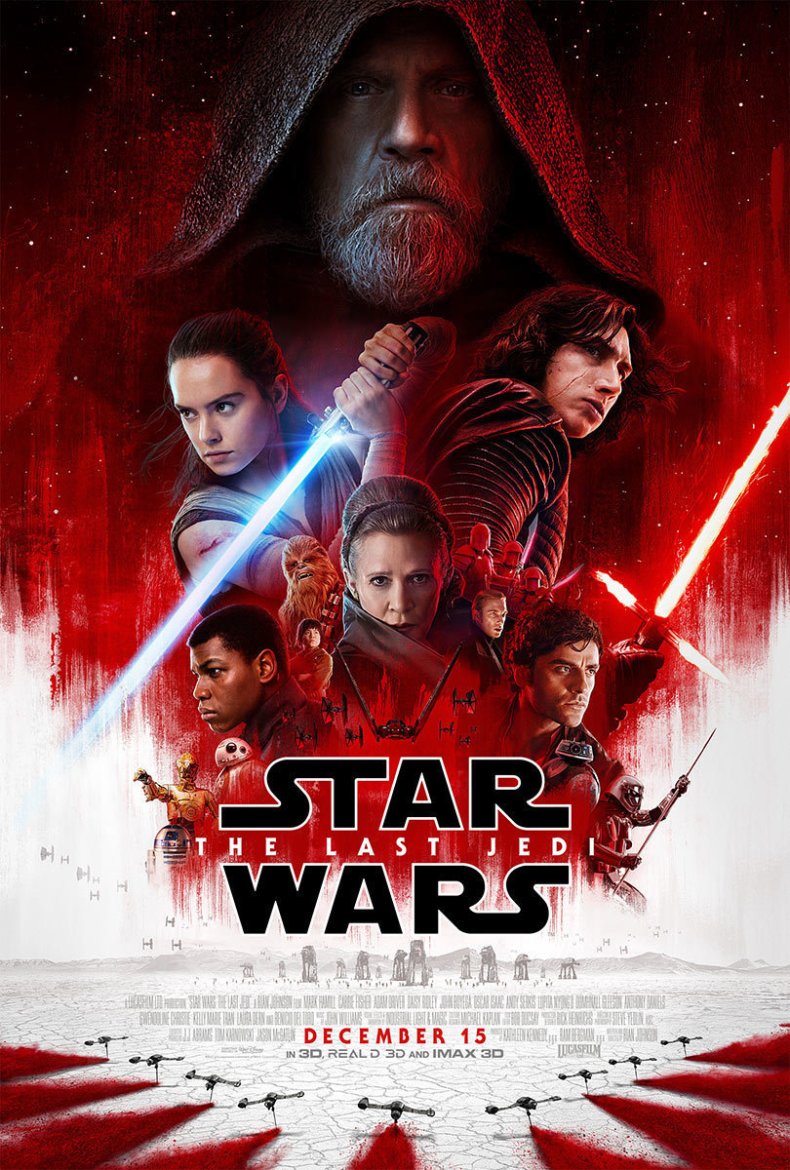 2016: Finding Dory ($486,295,561)
An all-star cast features in this Walt Disney Pictures animated film, where amnesiac blue tang fish, Dory, sets off in search of her long-lost parents with the help of clownfish Marlin and his son Nemo.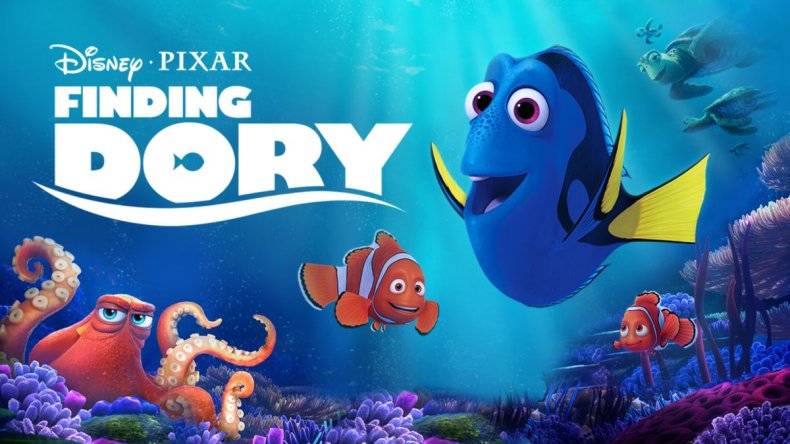 2015: Star Wars: The Force Awakens ($936,662,225)
The Force Awakens not only tops this chart, but Director J.J. Abrams was praised by fans for successfully creating a brand-new Star Wars franchise without George Lucas' direct involvement.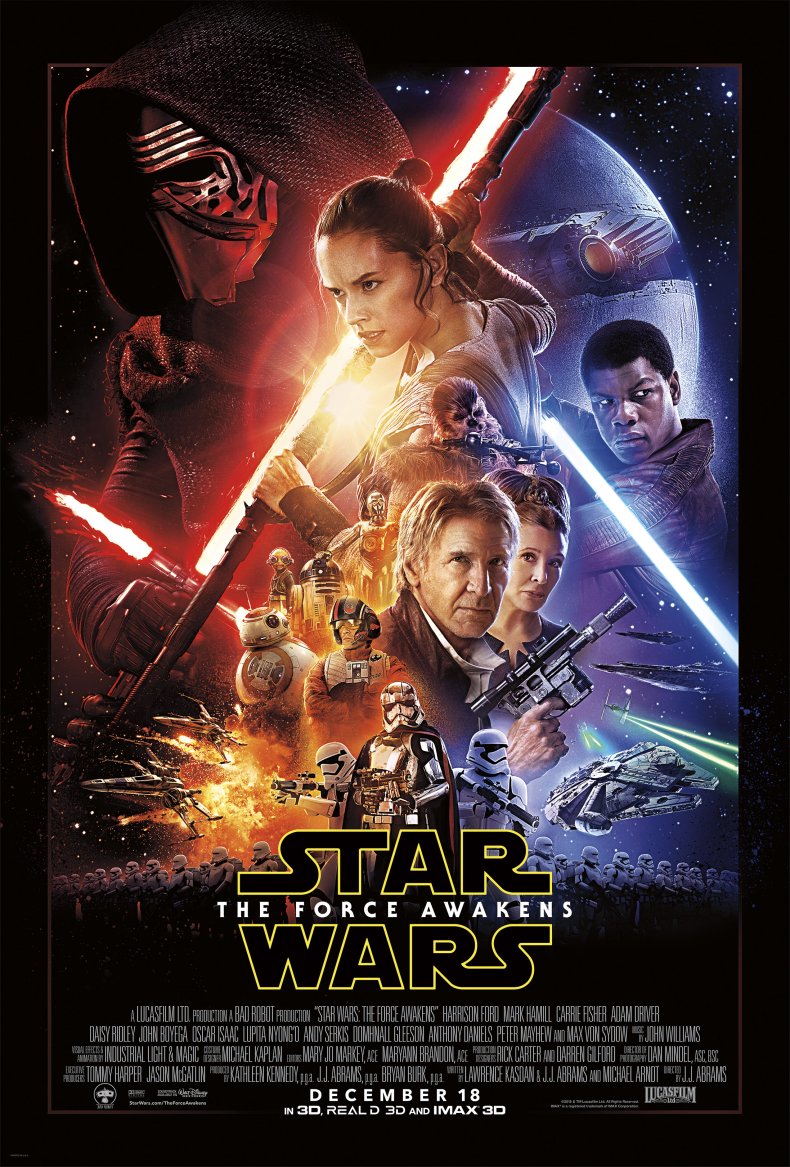 2014: American Sniper ($350,126,372)
Clint Eastwood directed Bradley Cooper as a U.S. Navy Seal sniper, who, even after returning home from the Iraq war, cannot let go of the horrors he has experienced.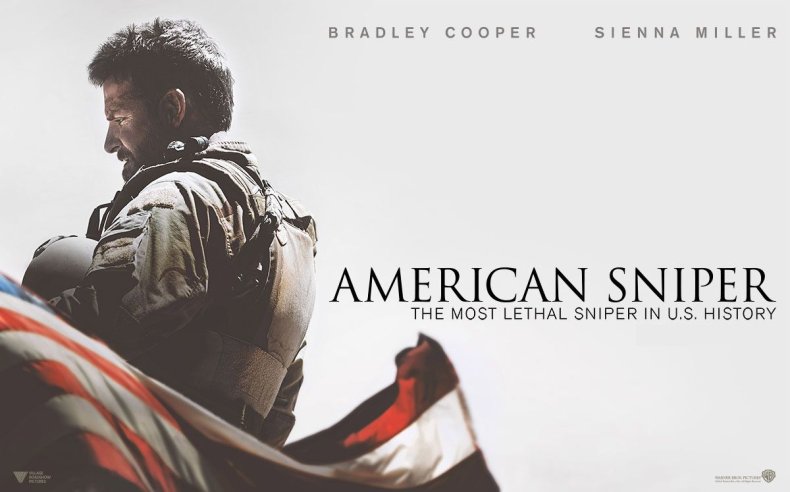 2013: The Hunger Games: Catching Fire ($424,668,047)
This movie sequel starring Jennifer Lawrence was widely praised as one of the best and thoughtful blockbusters of the last few years – as well as a resounding commercial success at the box office.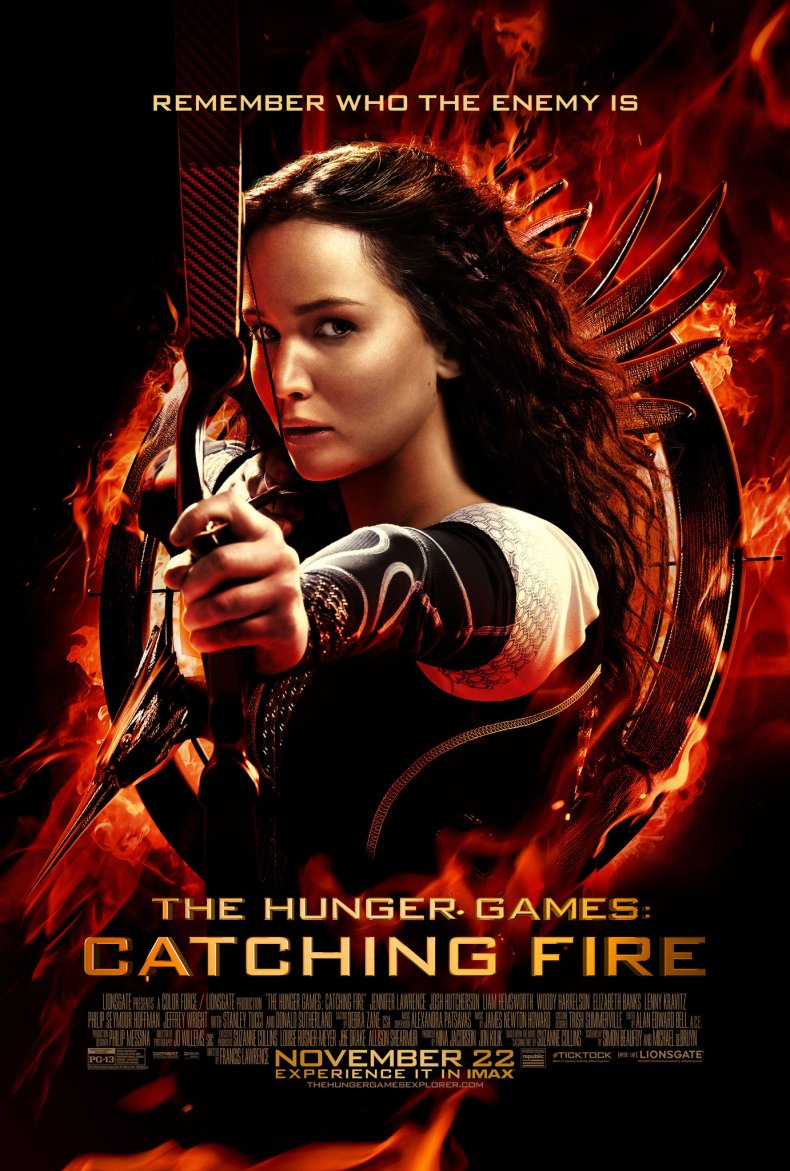 2012: The Avengers ($692,699,612)
Writer/director Joss Whedon achieved a tricky brief here, crafting an ensemble superhero film that is as satisfying and entertaining as any standalone story.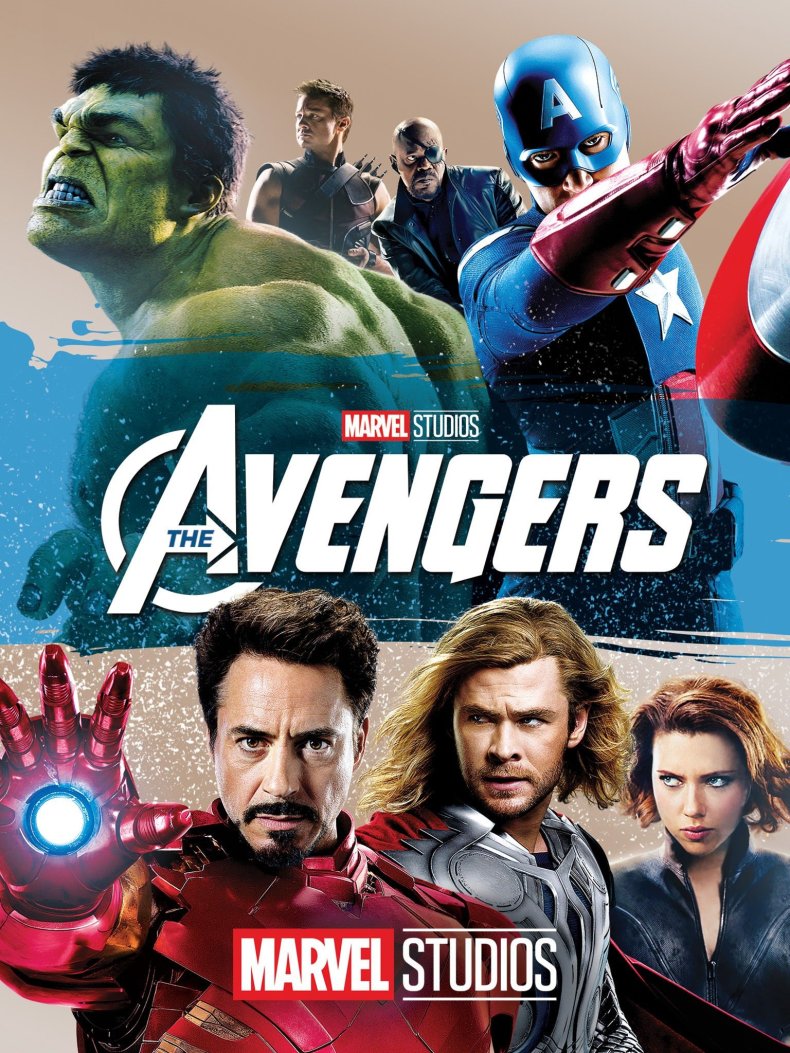 2011: Harry Potter And The Deathly Hallows II ($381,011,219)
Director David Yates positively created an emotional climax that makes good on Harry's arc and satisfyingly concludes a number of J.K. Rowling's character stories.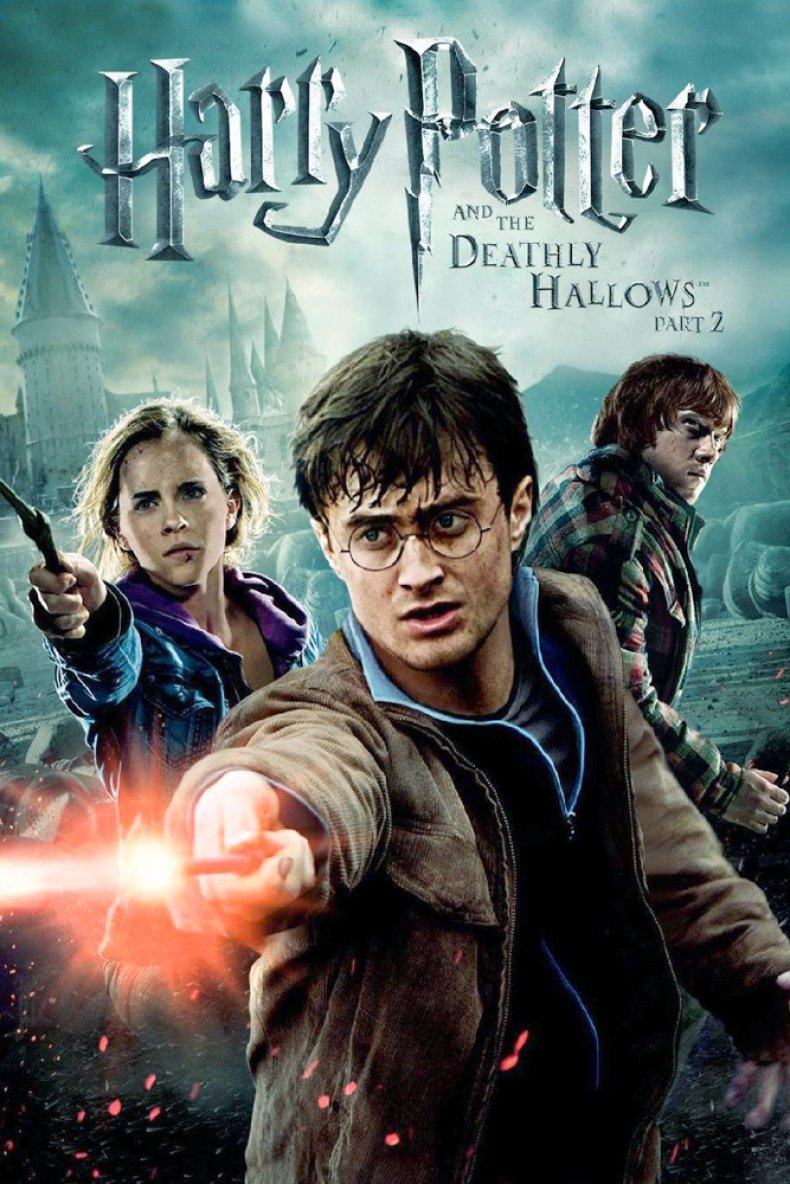 2010: Toy Story 3 ($415,004,880)
This movie fittingly brings the franchise to an emotional conclusion (until 2019's Toy Story 4) that plays into the age of those who first fell for the film franchise.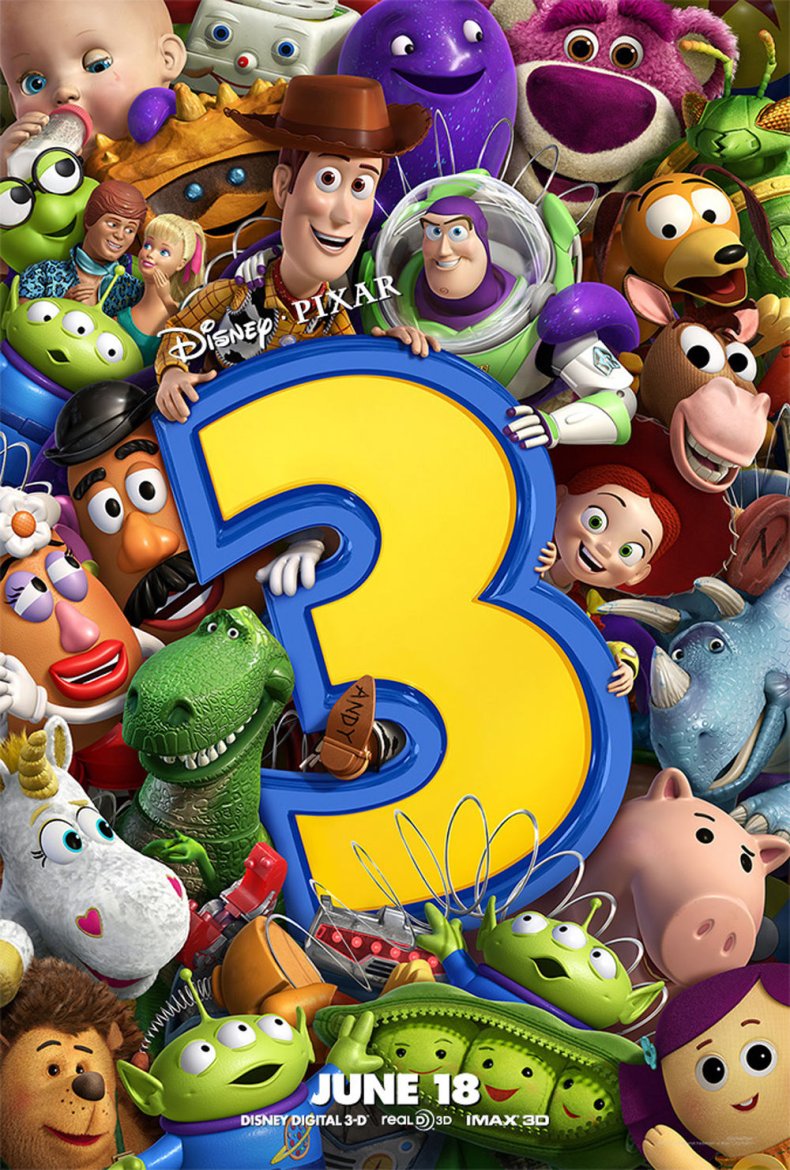 2009: Avatar ($693,770,000)
The movie helped revolutionise how directors approach CGI-characters, and director James Cameron concocted were extraordinarily detailed.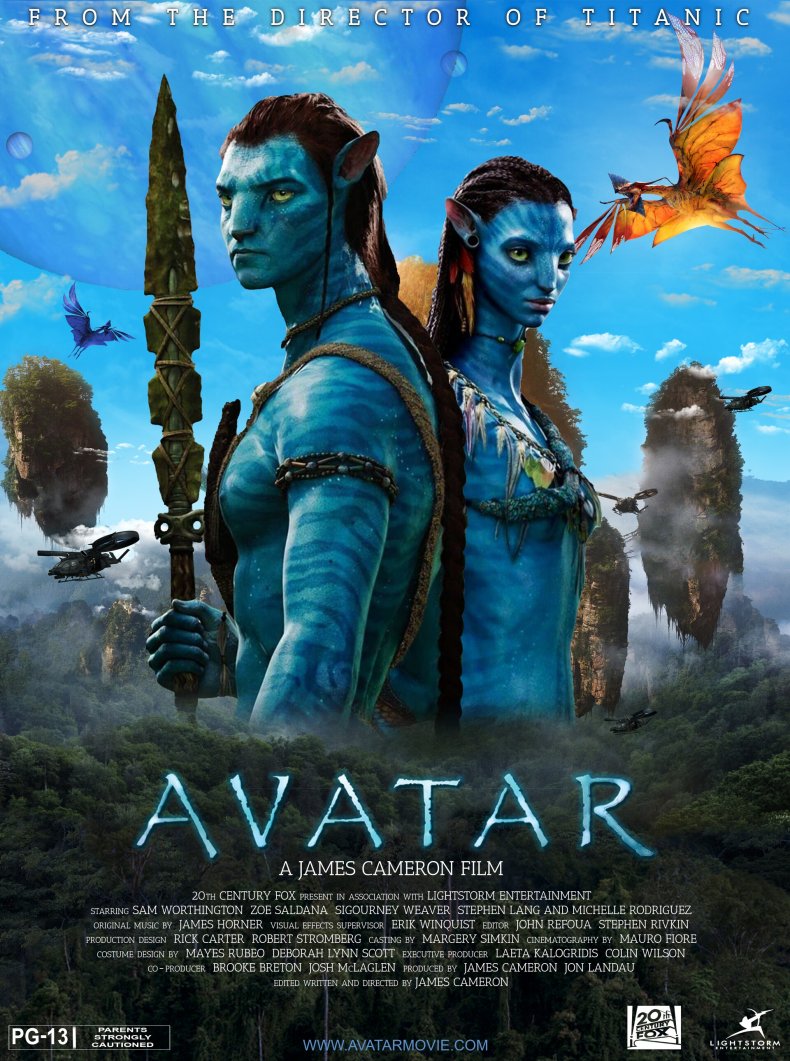 2008: The Dark Knight ($533,345,358)
Christopher Nolan's magnum opus was universally praised as a masterpiece and his Batman sequel is arguably the best superhero movie ever made.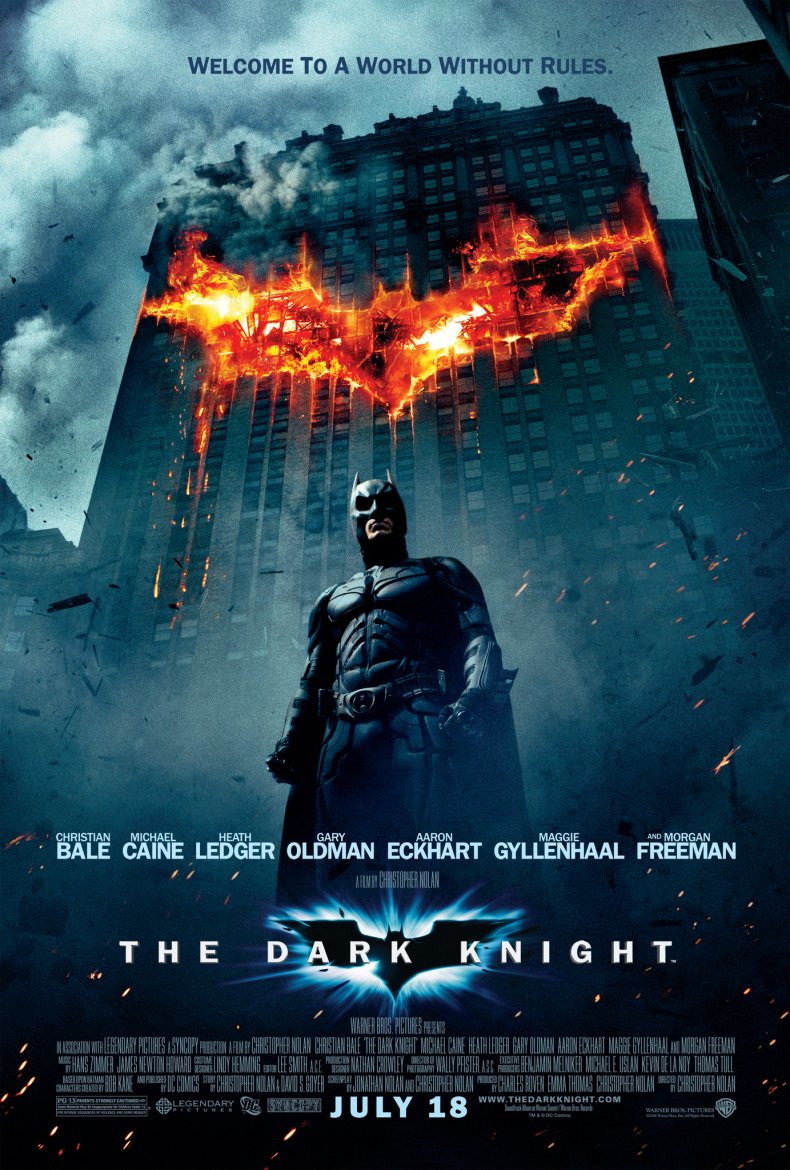 2007: Spider-Man 3 ($336,530,303)
Tobey Maguire's Peter Parker becomes one with a symbiotic alien that bolsters his Spider-Man avatar and affects his psyche.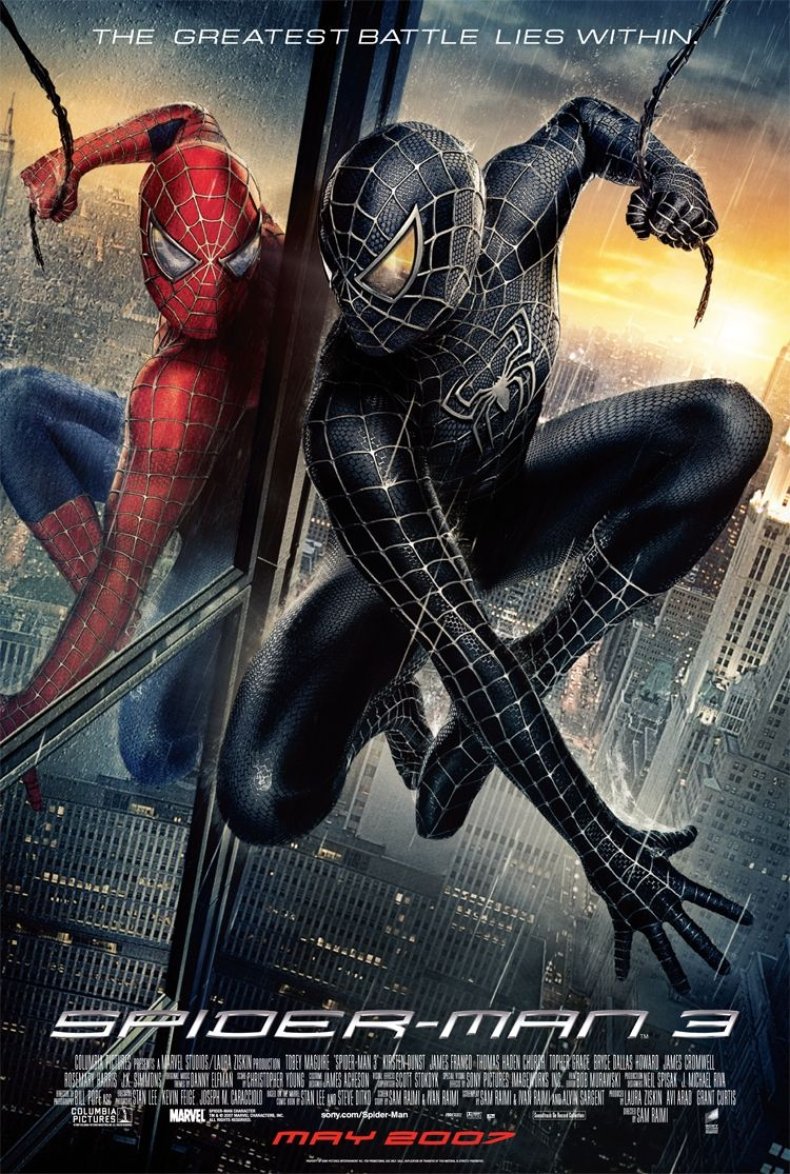 2006: Pirates Of The Caribbean: Dead Man's Chest ($526,105,109)
The movie doubles-down on the story of Curse of the Black Pearl and follows the characters of Johnny Depp's Jack, Keira Knightley's Elizabeth, and Orlando Bloom's Will, as their arcs become increasingly complex.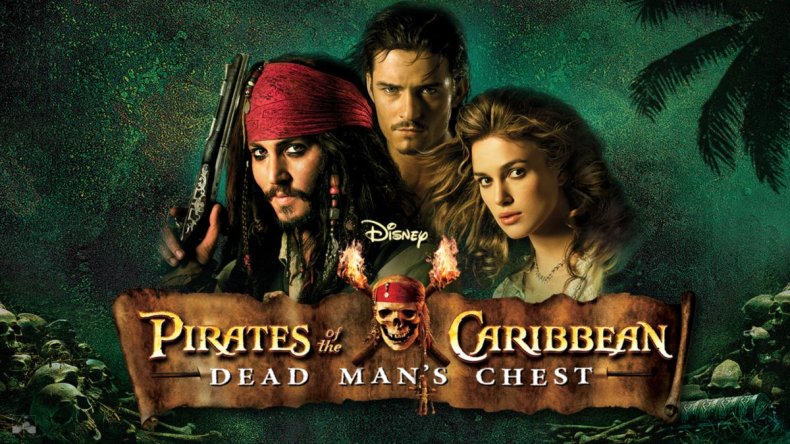 2005: Star Wars: Ep. III – Revenge Of The Sith ($380,270,577)
Despite poor performances and an over-reliance on CGI, this movie is considered the pick of the Star Wars prequels.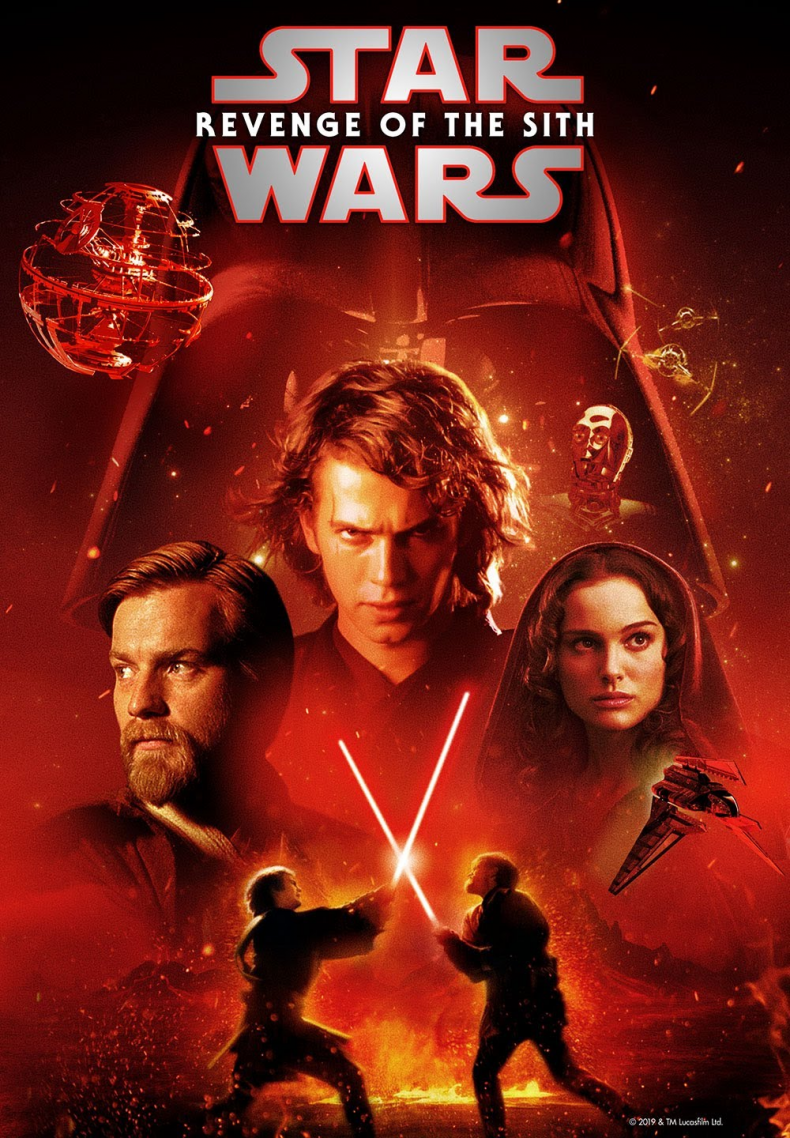 2004: Shrek 2 ($436,721,703)
Wrapped up inside its fairytale aesthetics was a surprisingly edgy plot featuring plenty of pop culture references and rather risqué humour.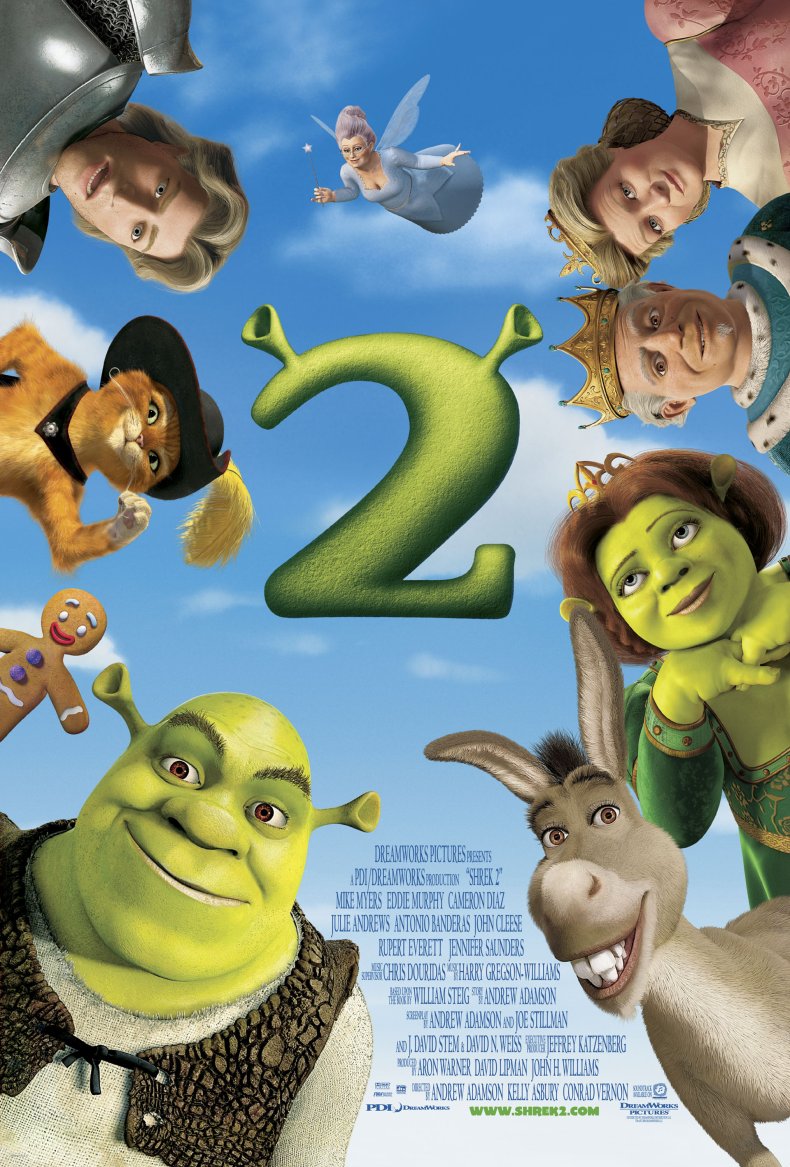 2003: Lord of the Rings: The Return of the King ($377,027,325)
Director Peter Jackson's Labour of love to the Lord of the Rings franchise cemented this as one of the all time-best movie trilogies.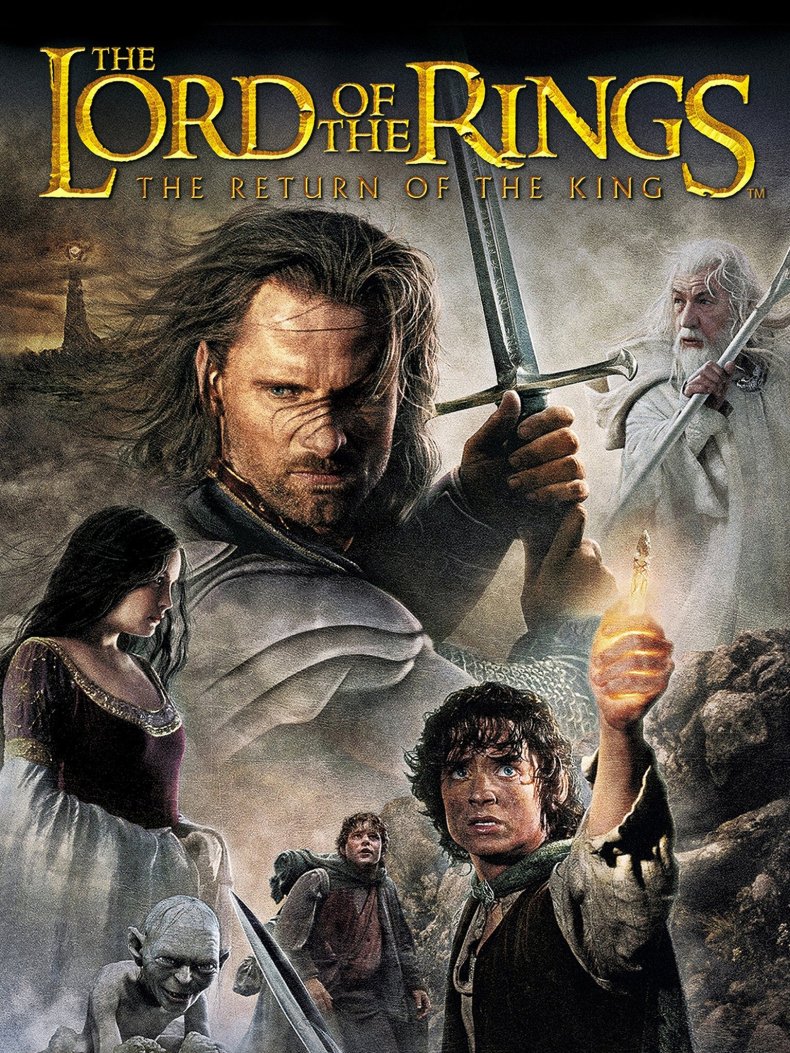 2002: Spider-Man ($403,706,375)
Sam Raimi's original Spider-Man is widely considered responsible for the superhero genre as it stands today.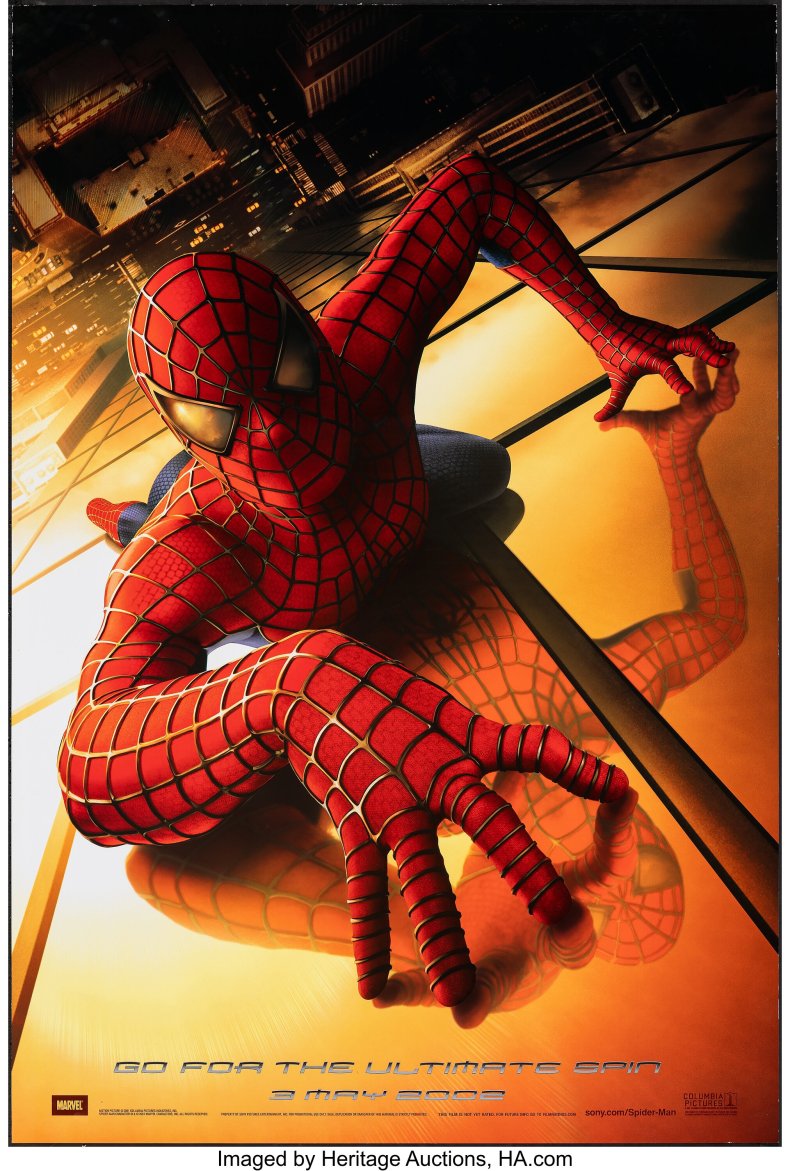 2001: Harry Potter And The Sorcerer's Stone ($317,575,550)
Sorcerer's Stone captures Harry's introduction to the world of magic with a perfectly-blacked blend of awe and disbelief.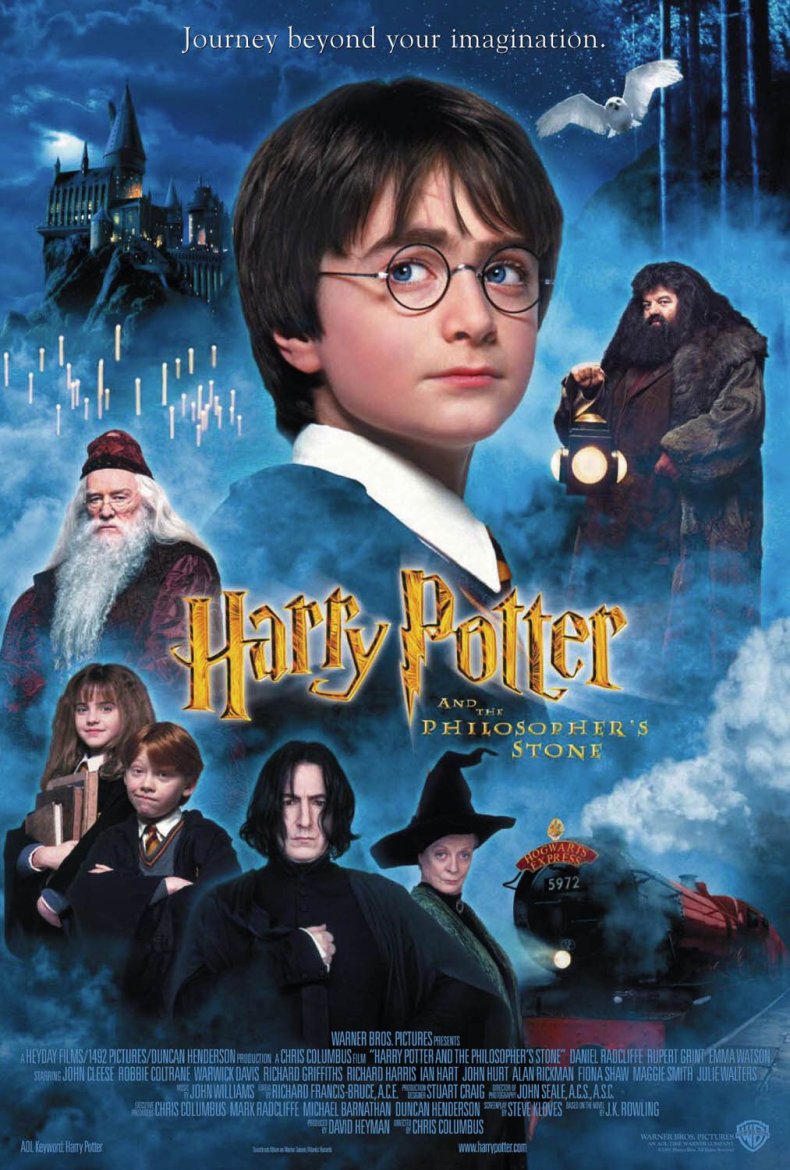 2000: Dr. Seuss' How the Grinch Stole Christmas ($363,000,000)
Director Ron Howard's adaptation of the beloved Dr. Seuss book features Jim Carrey as the titular character.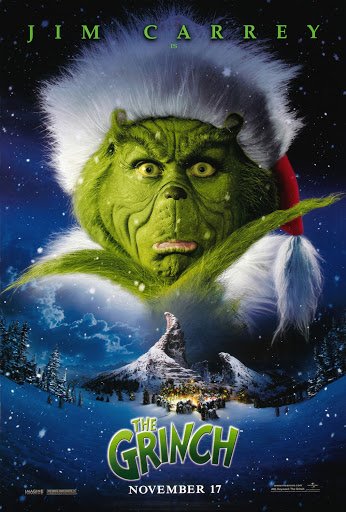 Ron Howard directed Jim Carey in the child-friendly Dr. Seuss' How the Grinch Stole Christmas
Universal Pictures
1999: Star Wars: Episode I – Phantom Menace ($474,544,677)
Despite plenty of plot holes and a lack of character complexity, the Phantom Menace performed well at the box office.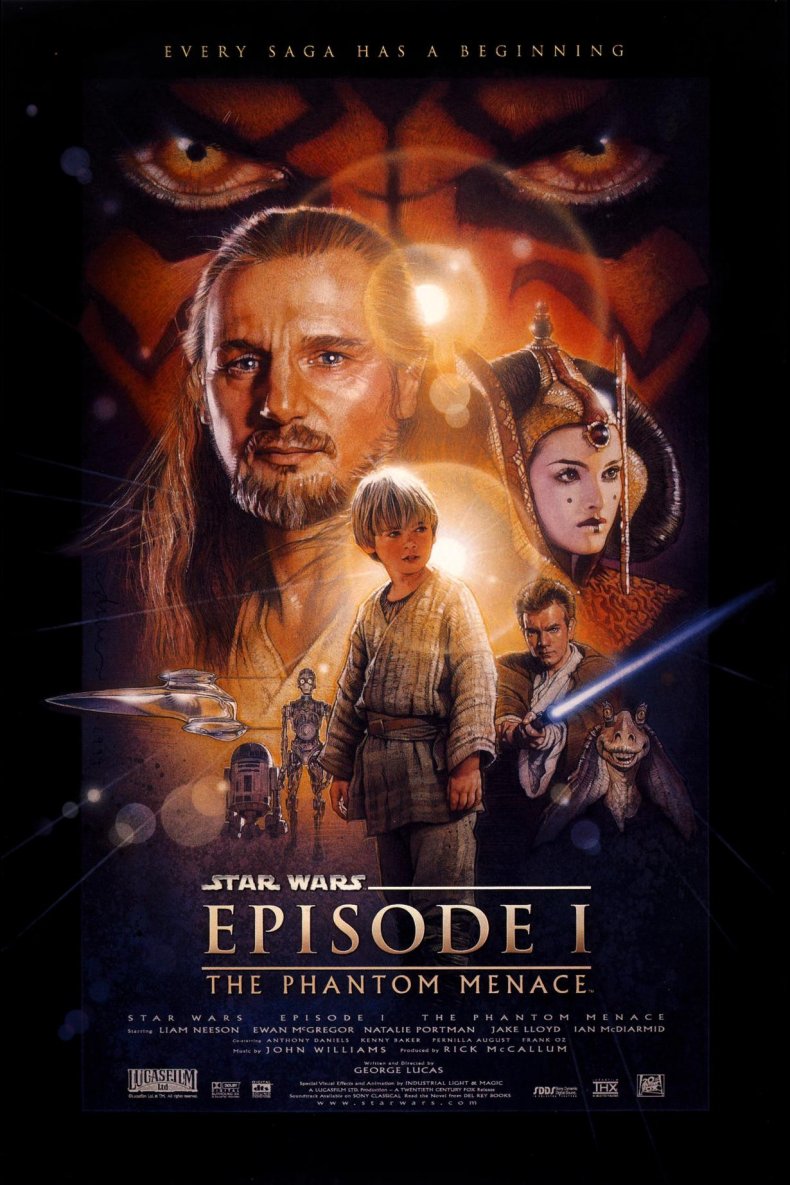 1998: Saving Private Ryan ($216,173,322)
This Oscar-sinning American epic war film directed by Steven Spielberg finds Captain John Miller (Tom Hanks) assigned the task of searching for Private James Ryan (Matt Damon).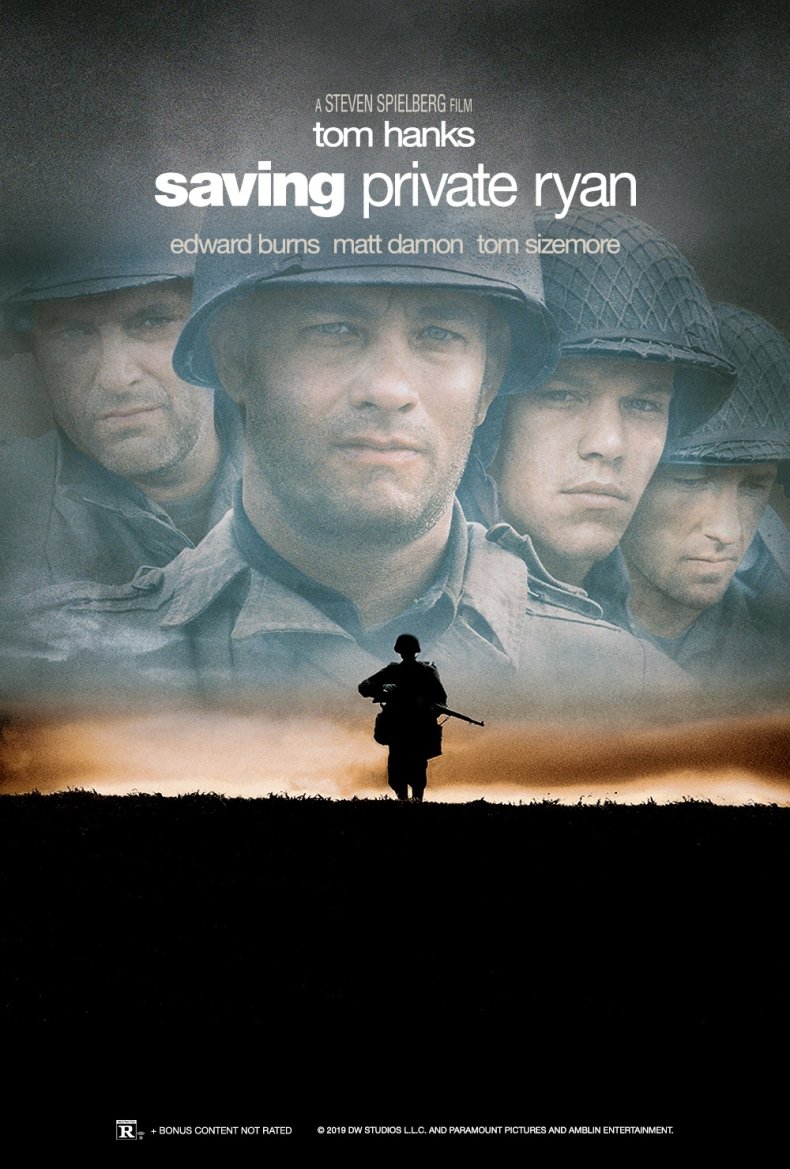 1997: Titanic ($2,195,000,000)
A seventeen-year-old aristocrat (Kate Winslet) falls in love with a kind but poor artist (Leonardo DiCaprio) aboard the ill-fated R.M.S. Titanic.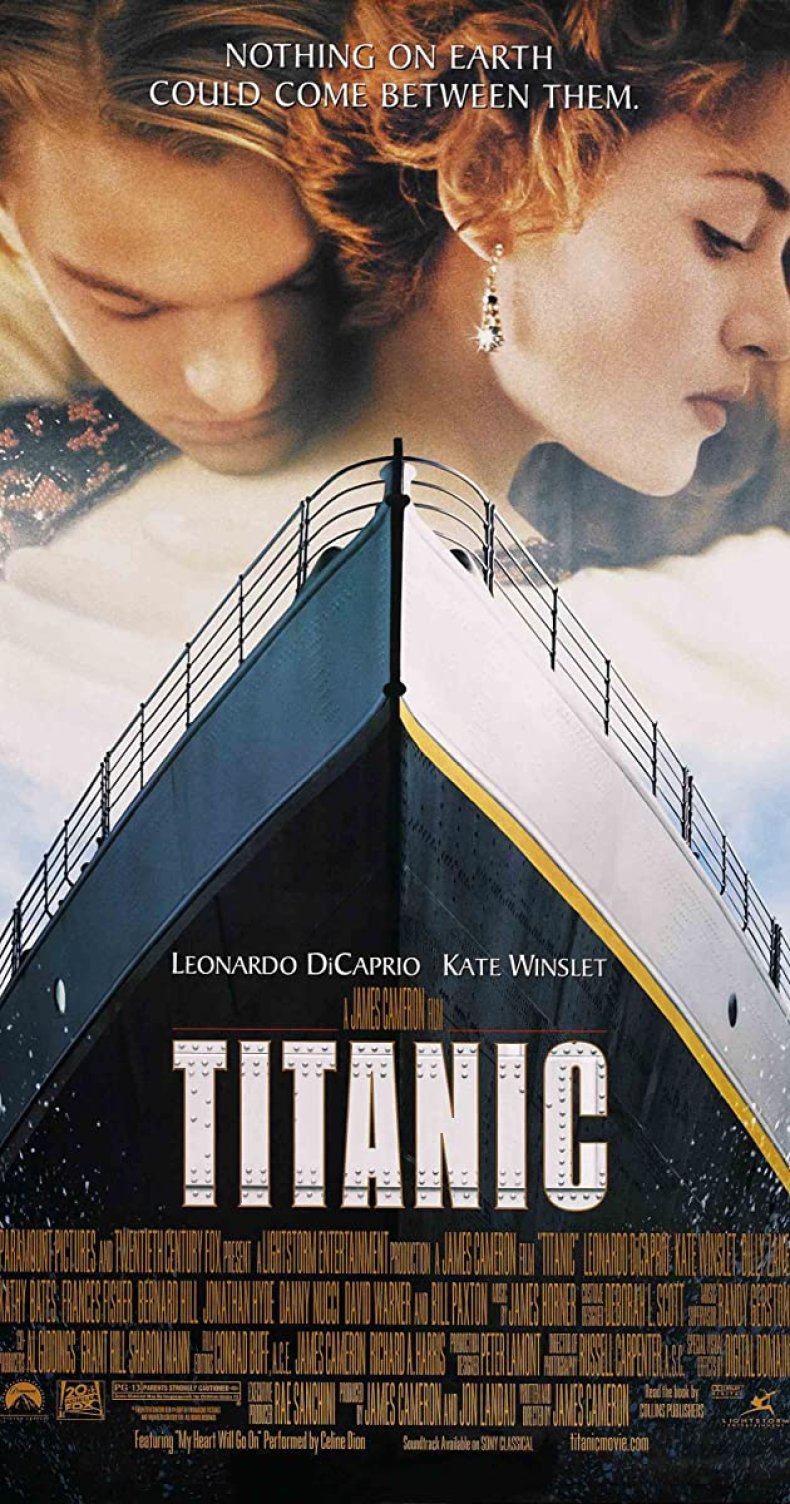 1996: Independence Day ($306,169,255)
This saw a geek, (Jeff Goldblum), a pilot Will Smith) and the US President (Bill Pullman) battle an alien race as it destroys the world's major cities with their advanced weapons.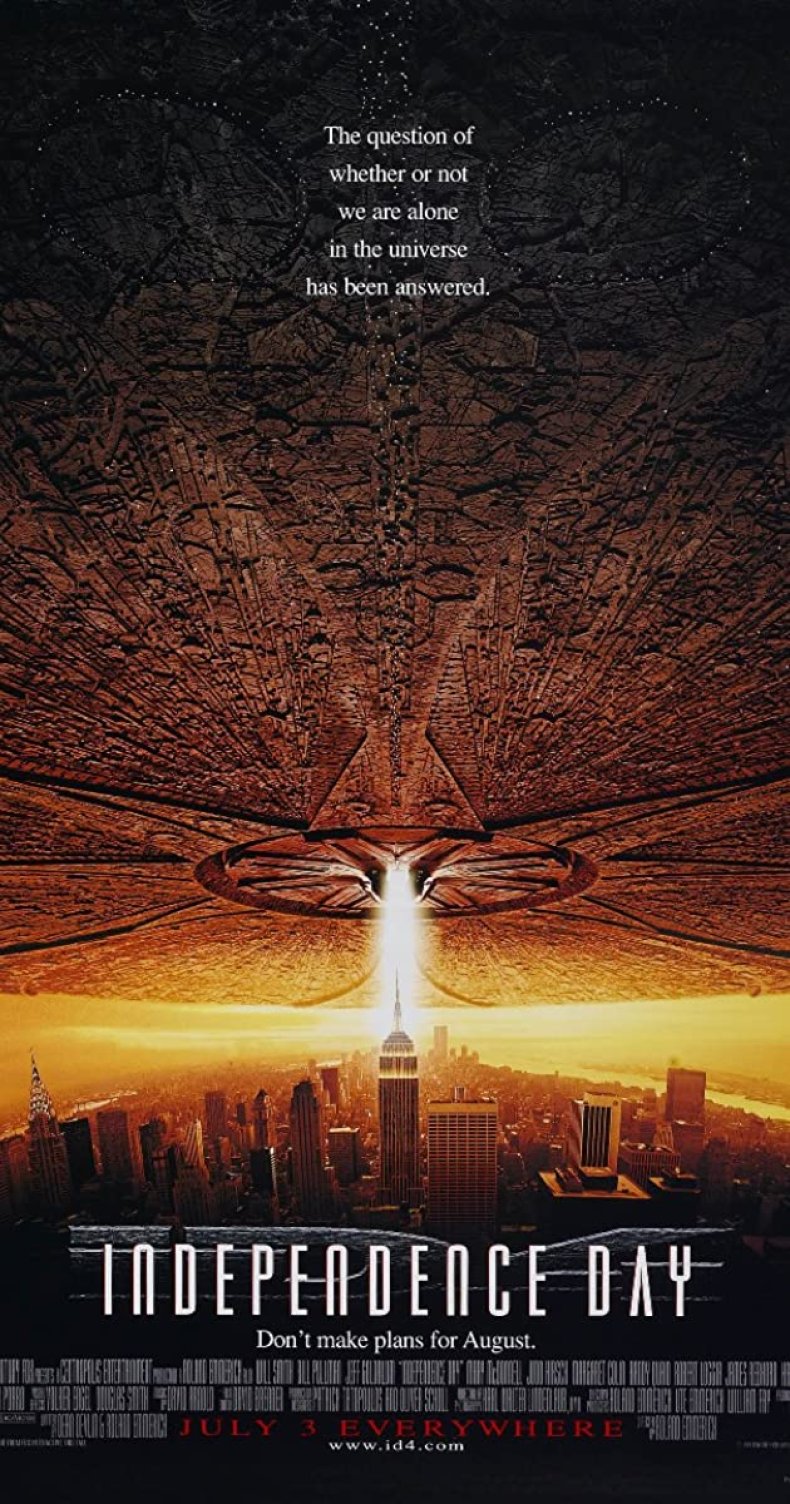 1995: Toy Story ($191,780,865)
The first instalment in the Toy Story franchise was the first entirely computer-animated feature film.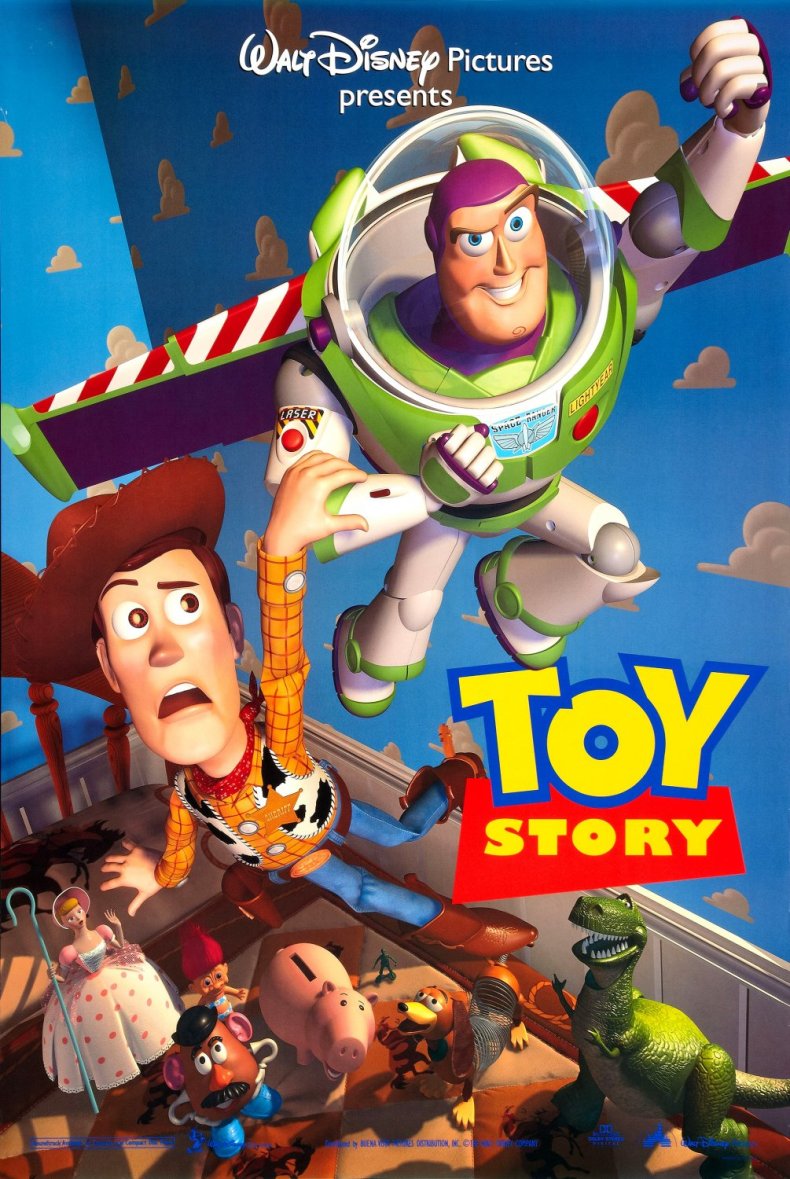 1994: Forrest Gump ($330,252,182)
Forrest (Tom Hanks), a man with a low IQ, recounts his extraordinary life when he found himself in the middle of key historical events.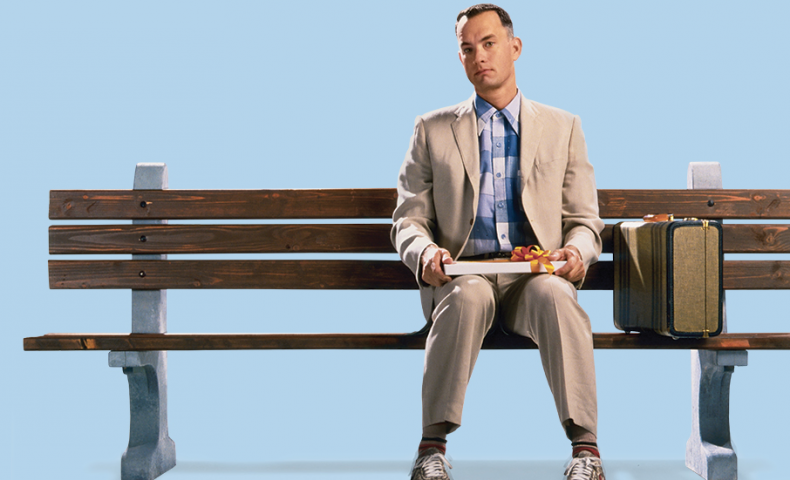 1993: Jurassic Park ($402,453,882)
This science fiction action film directed by Steven Spielberg centred on a disastrous attempt to create a theme park of dinosaurs.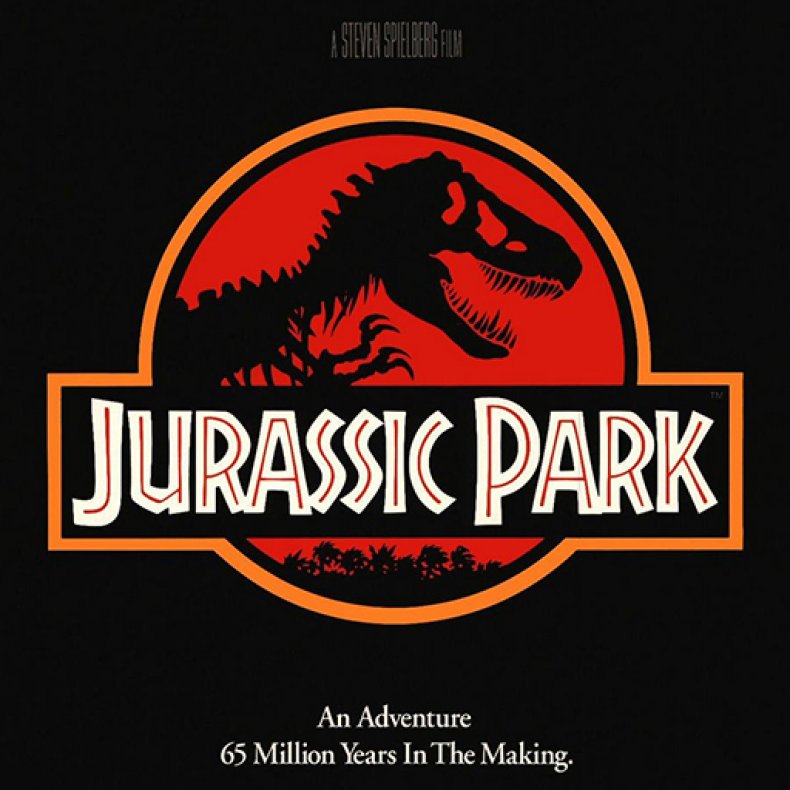 1992: Aladdin ($217,345,685)
A common thief falls in love with Princess Jasmine, but cannot marry her as he is not a prince. This Walt Disney animation, most notable for Robin Williams' genie, was successfully reimagined almost 30 years later.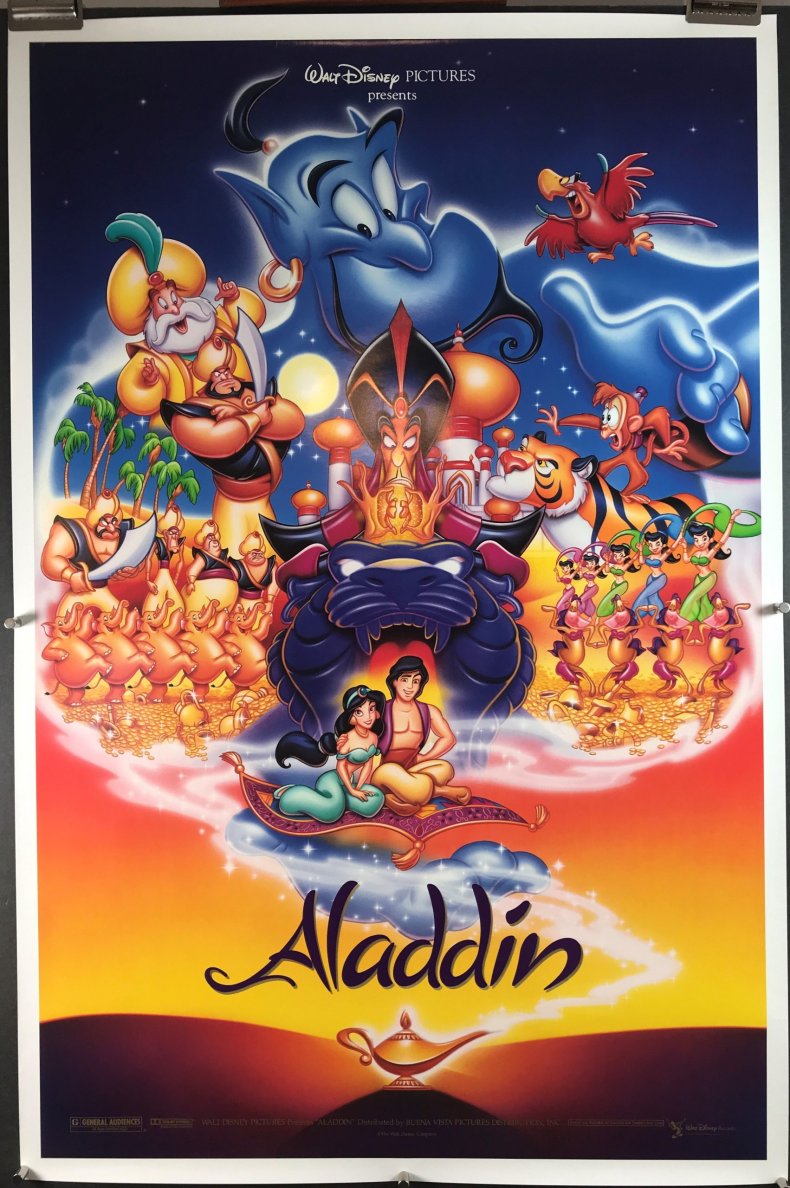 1991: Terminator 2: Judgment Day ($520,900,00)
A terminator is set on a mission to kill Sarah Connor's (Linda Hamilton) son, John. However, another cyborg (Arnold Schwarzenegger) who was once after Sarah's life, has now been assigned to protect him.