Are Bike Paths Protected From Terror Attacks? Families of NYC Victims Sue City Over Lack of Safety Measures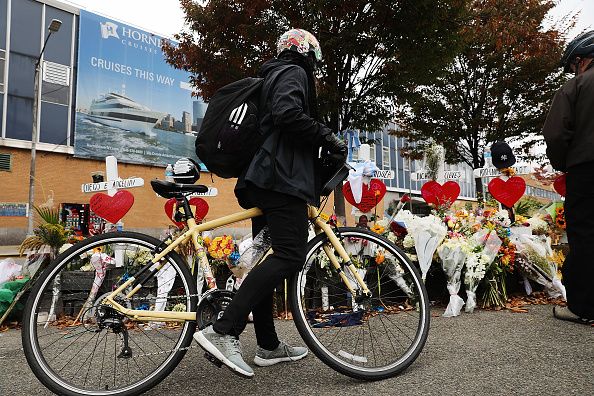 The Manhattan bike path where eight people were killed in a terror attack last October was vulnerable to car attacks and officials did nothing to protect it, a lawsuit from the victims' families claims.
The lawsuit says the bike path could have been better protected to prevent the attack, which happened on a high-traffic area near the Hudson River. Sayfullo Saipov is accused of renting a Home Depot truck and ramming it into pedestrians in an attack inspired by the Islamic State militant group.
The families of Diego Enrique Angelini, Ariel Erlij, Hernán Ferrucci, Hernán Diego Mendoza, Alejandro Damián Pagnucco, Ann-Laure Decadt, and Nick Cleves are suing New York City for more than $600 million, according to the New York Post.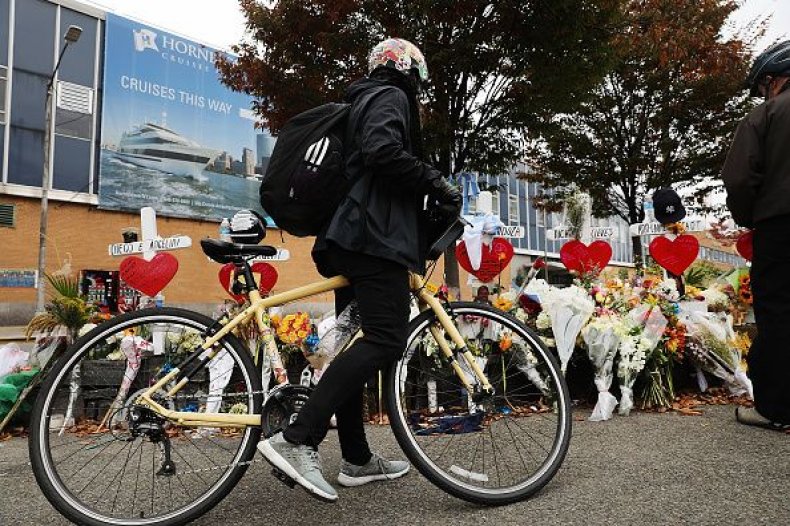 Last month, the city announced it would install bollards, a type of protective barrier, to deter future terror attacks. Mayor Bill de Blasio said the city would spend $50 million to make bike paths safer in response to the attack. Two days after the incident, officials placed concrete blocks along the Hudson River bike path to keep vehicles out.
But not every bike lane is separated from road traffic sufficiently enough to use bollards as protection from rogue drivers. In 2004, a 12-year-old was struck and severely injured while riding his bike in Brooklyn, leading his family to file a lawsuit. The suit claimed that neighbors had filed multiple complaints for years about excessive speeding on the street where the boy was hit, and that the city had done nothing to address the problem, according to Bicycling magazine. The New York Court of Appeals ruled in 2016 that cities are responsible for redesigning areas that have a high risk of deaths or injuries.
In 2017, cyclist deaths were on the rise, inspiring some city transportation officials to add more protected bike lanes. But adding lanes and redesigning streets can be pricy and time consuming, leading some to oppose further development of cycling infrastructure.
Two cyclists have been killed by vehicles on the Hudson River bike path before, by a drunk driver who entered the path and a police tow truck that was passing through, respectively. The suit filed this week argues that those instances should have been enough to inspire additional safety infrastructure.
The city failed "to implement measures and precautions to prevent vehicles from intentionally entering the bicycle path despite the fact that it was foreseeable," the suit says. The city should have taken "the necessary precautions based on appropriate engineering studies for this target location in the financial capital of the world.''
Cyclist safety is a concern in cities all over the country, as cyclists and drivers alike worry that bike lanes don't leave enough space between cars and bikes, or that separated lanes are still not sufficiently barricaded to shield from the growing worry over cars-turned-weapons.
Are Bike Paths Protected From Terror Attacks? Families of NYC Victims Sue City Over Lack of Safety Measures | U.S.