Bill Burr's 'Woke White Women' Joke Resurfaces Amid Jane Campion Gaffe
A clip of a Bill Burr monolog roasting how white women "hijacked the woke movement" has resurfaced in the wake of the backlash against Jane Campion's acceptance speech in which she made "thoughtless" remarks about Venus and Serena Williams.
At the Critics Choice Awards on Sunday night, the Oscar-nominated director of The Power of the Dog left viewers confused and upset after she name-checked the tennis champions in her acceptance speech and said that they "do not play against the guys like I have to."
The moment has seen the 67-year-old New Zealand filmmaker heavily criticized on social media, as legions of people questioned why she thought to compare her achievements to that of the athletes'.
The conversation around Campion's remarks has prompted Burr's Saturday Night Live monolog from October 2020 to resurface on social media. In the monolog, Burr admonishes white women in a larger analysis of how this group has benefited from white supremacy throughout history.
"I've got to tell you, the way white women somehow hijacked the woke movement... generals around the world should be analyzing this," Burr began in his monolog.
"The woke movement was supposed to be about people of color not getting opportunities... finally making that happen. And it was about that for about eight seconds. And then somehow, white women swung their Gucci-booted feet over the fence of oppression and stuck themselves at the front of the line."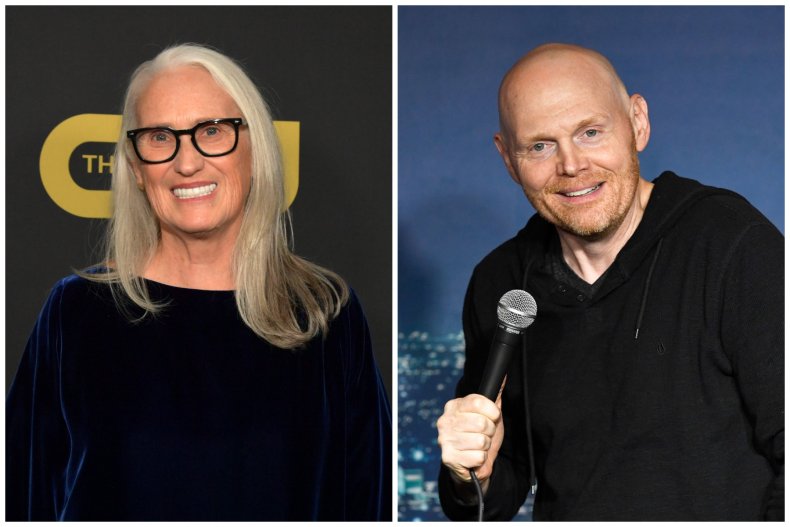 The joke prompted a discussion at the time and was shared again this week to illustrate people's anger with Campion's remarks.
Twitter user Austin Bateman posted the clip on Monday with the caption: "This is for Jane Campion after saying what she said to Venus and Serena." It has received more than 500,000 views at the time of publishing.
The comic continued in the bit: "Trashing white guys ... the nerve of you white women. Let's go back in history here. You guys stood by us toxic white males through centuries of our crimes against humanity.
"You rolled around in the blood money and occasionally when you wanted to sneak off and hook up with a Black dude, if you got caught, you said it was nonconsensual. That's what you did! So why don't you shut up, sit down next to me and take your talking to."
Another person who shared the Burr clip tweeted: "White women was BIG MAD about this s*** when he said it but what the f*** did #JaneCampion do last night exactly this s*** here. No lies told from Bill Burr."
Campion has since apologized to Venus and Serena Williams for her comments but that apology has not been well received.
The filmmaker issued an apology on Monday and said that she did not intend to "devalue" the Williams sisters in her speech.
"I made a thoughtless comment equating what I do in the film world with all that Serena Williams and Venus Williams have achieved. I did not intend to devalue these two legendary Black women and world-class athletes," Campion said in a statement, per The Hollywood Reporter.
"The fact is the Williams sisters have, actually, squared off against men on the court (and off), and they have both raised the bar and opened doors for what is possible for women in this world. The last thing I would ever want to do is minimize remarkable women. I love Serena and Venus. Their accomplishments are titanic and inspiring. Serena and Venus, I apologize and completely celebrate you."