Bill Clinton Hospitalized in California With Infection
Former President Bill Clinton has been hospitalized in California for a non-heart, non-COVID-related issue. Clinton is 75 years old.
"On Tuesday evening, President Clinton was admitted to [University of California Irvine] Medical Center to receive treatment for a non-Covid-related infection. He is on the mend, in good spirits, and is incredibly thankful to the doctors, nurses, and staff providing him with excellent care," Clinton's spokesperson Angel Ureña said in a statement released Thursday evening.
An additional statement from Drs. Alpesh Amin and Lisa Bardack said Clinton was admitted "for close monitoring and administered IV antibiotics and fluids," NPR reported.
"After two days of treatment, his white blood cell count is trending down and he is responding to antibiotics well," the doctors added. "The California-based medical team has been in constant communication with the President's New York-based medical team, including his cardiologist. We hope to have him go home soon."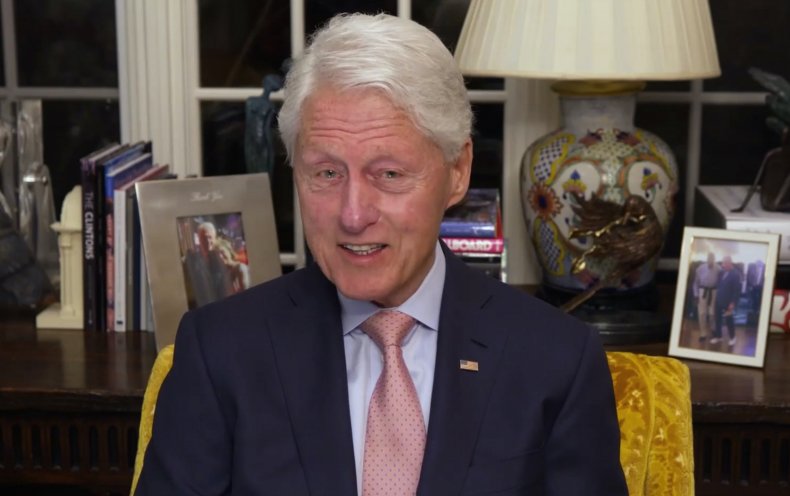 Clinton underwent quadruple bypass surgery in 2004. He was 58 at the time. Before the surgery, he had experienced chest pains and shortness of breath for several months. At the time, he incorrectly blamed the pains on acid reflux and a lack of exercise, The New York Times reported.
However, doctors found evidence of severe heart disease and blocked arteries. Clinton's surgeons had to remove two arteries from his chest and a vein in his leg and then re-attach them to his heart in order to get blood flowing around his blocked arteries, the Times added.
Clinton left the hospital four days after the procedure. During his time there, he and his family reportedly received 85,000 get-well messages, Politico reported.
In a statement issued at the time, Clinton's family said, "Your thoughts and prayers meant so much to us, and helped keep our spirits strong. We feel blessed to have such support, and it will continue to sustain us throughout the months of recuperation that remain ahead."
Clinton was also hospitalized in 2010 for a routine stent surgery. In the procedure, doctors implanted two small metal mesh stents in a coronary artery to aid bloodflow.
As of October 14, there are still five living former presidents, including Donald Trump, Barack Obama, George W. Bush, Bill Clinton and Jimmy Carter.
Former President George H. W. Bush died on November 30, 2018, after a long battle with vascular Parkinson's disease. Before his death, George H.W. Bush was the longest-living president. Carter, who is now 97, now has that title.
Newsweek contacted the White House for comment.