Bill Clinton Says He Never Considered Pardoning Himself
President Donald Trump claimed this week that he can pardon himself. Former President Bill Clinton disagreed Tuesday on The Late Show on CBS, hosted by Stephen Colbert.
It was a pretty straightforward exchange.
"As president, do you think you could pardon yourself?" Colbert asked, via a clip posted to Mediaite.
"No," Clinton responded simply.
"Did anybody—because the president's impeachment lawyer, Emmet Flood, was your impeachment lawyer—did he bring it up?" Colbert asked.
"Well, he wasn't—he worked on the team," Clinton said. "None of us ever considered that."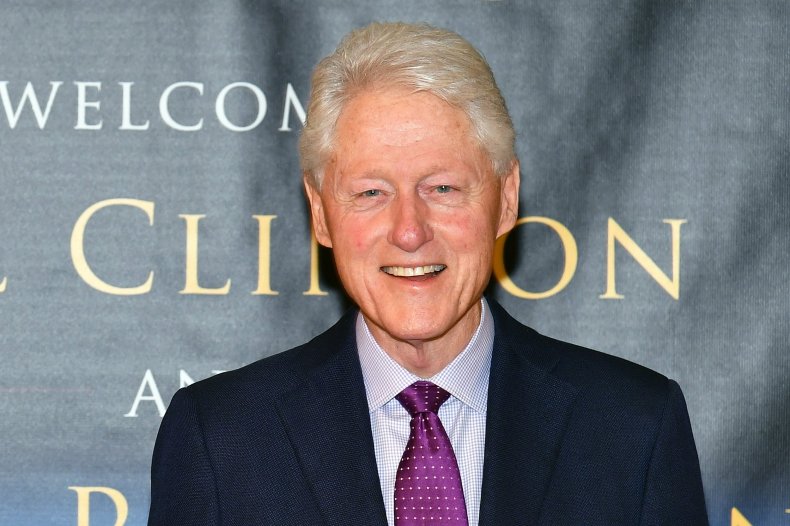 Trump tweeted about pardoning himself earlier this week. "As has been stated by numerous legal scholars, I have the absolute right to PARDON myself, but why would I do that when I have done nothing wrong?" he posted on Monday. "In the meantime, the never ending Witch Hunt, led by 13 very Angry and Conflicted Democrats (& others) continues into the mid-terms!"
Trump has reportedly grown fascinated with the idea of pardoning people. He recently pardoned conservative commentator Dinesh D'Souza, who was a regular critic of former President Barack Obama and frequent peddler of far-right theories. An unnamed White House official reportedly told The Washington Post this week that pardons are the former reality-TV star's "favorite thing" to talk about and that he is "obsessed."
Trump is the subject of an ongoing investigation into his campaign's ties to Russia, while Bill Clinton was the subject of impeachment hearings and was accused of lying under oath and obstruction of justice amid a scandal over an affair with White House intern Monica Lewinsky. Clinton—making the press rounds for a novel he co-wrote—came under fire recently for a defensive reaction to questions about the affair and the resulting suffering Lewinsky went through. Colbert addressed the issue in his interview with Clinton.
"It seemed tone deaf to me because you seemed offended to be asked about this thing when, in all due respect, sir, your behavior was the most famous example of a powerful man sexually misbehaving in the workplace of my lifetime," the host said. "And so it doesn't seem surprising that the question was asked."
In response, Clinton said he did not object to the question but claimed some facts had been distorted amid the accusations against Trump, who has been accused of sexual harassment by multiple women.