Bill Cosby Will Not Take a Plea Deal, Lawyer Says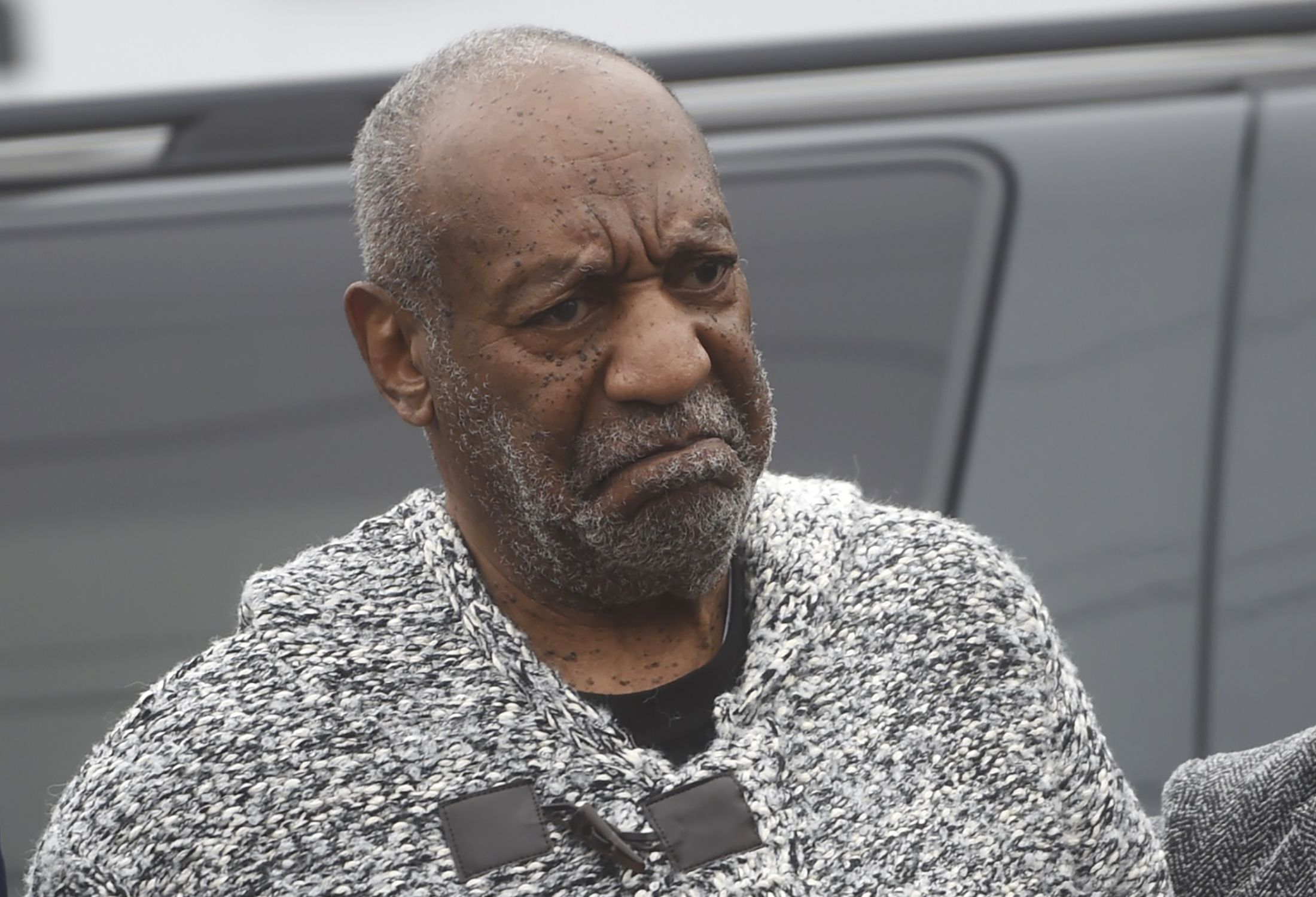 "My client is not guilty," attorney Monique Pressley says of Bill Cosby during an interview with the Today show on Thursday morning, rejecting any notions that the longtime comedian may take a plea deal. Cosby, 78, faces charges of aggravated indecent assault in Pennsylvania, a second-degree felony.
Andrea Constand, who described Cosby as a mentor, alleges he drugged and sexually assault her while in his Philadelphia-area home in 2004. "Acts of the accused with this offense: William Henry Cosby did penetrate the genitals of the complainant with a part of his body after Cosby substantially impaired the complainant's power to appease or control her conduct by administering drugs, intoxicants or other means for the purpose of preventing resistance," states a criminal complaint made public on Wednesday.
The comedian has long denied allegations of sexual abuse that have been lodged by more than 40 women. Despite the denials, Cosby did settle a civil case with Constand for an undisclosed sum of money. The Today host asked Pressley, "A lot of people will say, 'If he's not guilty, why would he have settled a case with her?'" She retorted: "The people at home are much more savvy than that and they have to deal with situations in their own lives where they have people who are threatening them."
A deposition taken in this civil case was made public during the summer. "When you got the Quaaludes, was it on your mind that you were going to use these Quaaludes for young women that you wanted to have sex with?" asked attorney Dolores Troiani, who was representing Constand at the time. Cosby replied: "Yes." In Thursday's interview, Pressley maintains her client did not admit to any wrongdoing in that deposition.
Cosby's legal team says their client was "accused unjustly," and Pressley says she believes the district attorney's charges against Cosby are politically motivated. "He's fulfilling a campaign process," the attorney says of Kevin Steele. A former district attorney declined to bring charges in the same case.
When asked if Cosby would take a plea deal, Pressley says, "My client is not guilty and there will be no consideration on our part."
If Cosby is found guilty, he faces up to 10 years in prison. He was released on a $1 million bail.
Meanwhile, the Los Angeles district attorney is reviewing an investigation of Cosby's behavior conductd by the local police department in 2008, meaning the case falls within the statute of limitations. Chloe Goins alleges Cosby drugged and molested her at the Playboy Mansion when she was a minor. This district attorney has not yet made a decision as to whether to bring charges against Cosby.